News
Programs in honor of Jenny Lind 200th birthday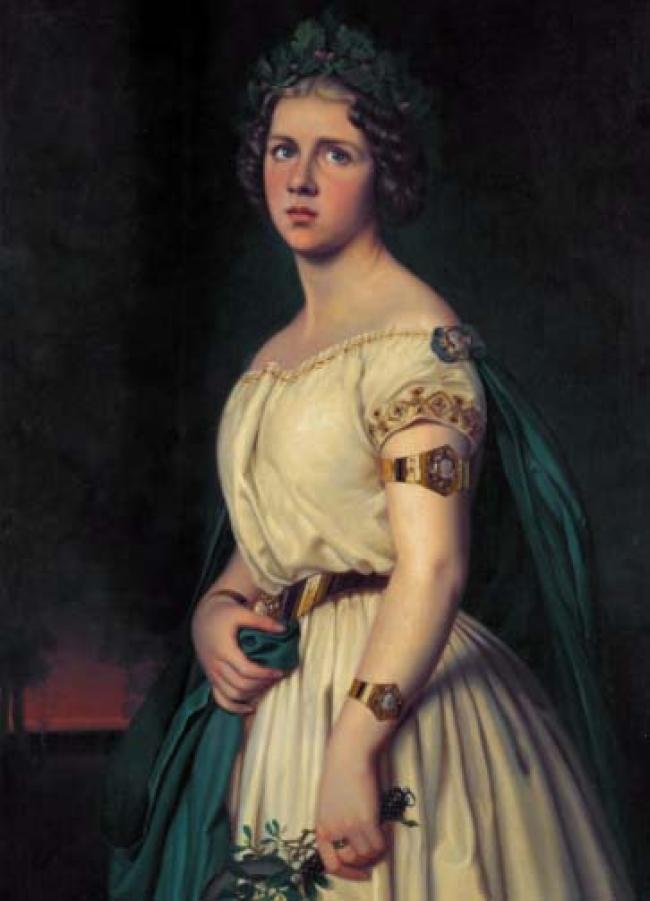 Three programs sponsored by Augustana Oct. 16 will celebrate the 200th anniversary of the birth of Swedish opera singer and icon Jenny Lind, the "Swedish Nightingale."
• This year's O. Fritiof Ander Lecture in Immigration History: "Transatlantic Performances of Swedishness: The Opera Divas Jenny Lind and Christina Nilsson in the U.S. in the 19th Century," by Dr. Hélène Ohlsson. She will compare the Swedish divas Jenny Lind and Christina Nilsson, who both toured America in the 19th century.
• A lecture by Dr. Anita Olson Gustafson, whose research has focused on Jenny Lind's tour through America under the direction of P.T. Barnum. 
• A short concert by Augustana's Jenny Lind Vocal Ensemble, directed by Dr. Michael Zemek, highlighting choral works associated with Lind.
All three of these recorded programs will be posted at noon on Oct. 16 on the Swenson Center YouTube channel and may be accessed after that. The programs are co-sponsored by the Scandinavian Studies program at Augustana.
Jenny Lind was a beloved figure in the early history of the Augustana Lutheran Synod and College, chiefly due to the generosity she showed to the Swedish immigrants as they built their church in Andover, which came to be known as the Jenny Lind Chapel.