News
Preparing students for success after Augustana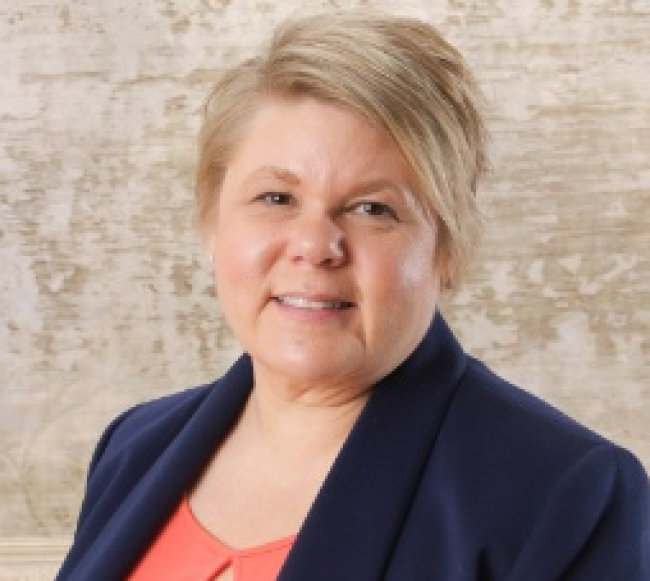 New executive director of career and professional development excited to help students find their place in the world of work 
For Laura Kestner-Ricketts, the opportunity to hear students' stories, support their career paths and make their dreams a reality inspires her every day.
"I was in line at the train station last week, and this woman came up to me," Kestner-Ricketts recalled. "She was an international student that I had worked with 10 years ago. I never would have known what happened to her, but she still remembered our contact and said, 'I can't believe it's you. You have no idea how much you helped me.' That's so powerful and motivating as I continue to do this work. That's what I love."
Originally from Omaha, Neb., Kestner-Ricketts has served in a number of career development roles across the country for the past 20 years. Her favorite experiences have been at small, private liberal arts colleges like Augustana. She earned a bachelor's in French from Nebraska Wesleyan University and a M.Ed. in student development in higher education from the University of Maine.
For Kestner-Ricketts, Augustana's CORE, a customized network of mentors, resources and experiences focused on student success, stood out.
"Students don't have to figure out what they're going to do for the rest of their lives. They just have to figure out what they're going to do next." – Laura Kestner-Ricketts
"When I think about the process for a student, figuring out who you are and how you fit into the world of work.… Then being able to do internships, research, study abroad, volunteer service.… All of those things are really crucial pieces of skill development," she said. "Having those all in one place, under CORE, the student is coached through it all. That's very unique to colleges and universities, something that really drew me here."
As someone who enjoys building personal relationships with students and listening to their stories, Kestner-Ricketts found Augustana to be the perfect match. She enjoys programming, public speaking and presentations, but above all, meeting individually with students. For her, the ultimate goal is that they find their aspiration and make it an achievement.
"Students really need to know what they want," Kestner-Ricketts noted. "The 'I'll take anything' approach never works. What are your strengths? What are your interests? What are your values? Knowing those three things can make up the way you fit into the world of work. That being said, students don't have to figure out what they're going to do for the rest of their lives. They just have to figure out what they're going to do next."
She adds that taking career assessments and engaging in one-on-one discussion with CORE staff can be a great start. Then, exploring different activities, both on and off campus, will help students specify their goals.
"Do they like to be with people, do they like to use data, do they like to tinker with things, do they like to come up with ideas? Those are the four main categories," Kestner-Ricketts said. "Then, when they think about themselves in the world, what's important? Maybe they want to travel, solve a problem or help others. If we think about how much of our lives are spent working, doesn't it make sense for us to have a fulfilling, meaningful job?"
CORE aims to help students articulate their skills and experiences when interviewing for internships, careers and grad school.
During spring break, CORE staff will set aside four days to determine the main priorities moving forward. In the next few months, Kestner-Ricketts and her team plan to create new programs and improve existing ones.
– Rachel Reiter '18, Writers Bureau