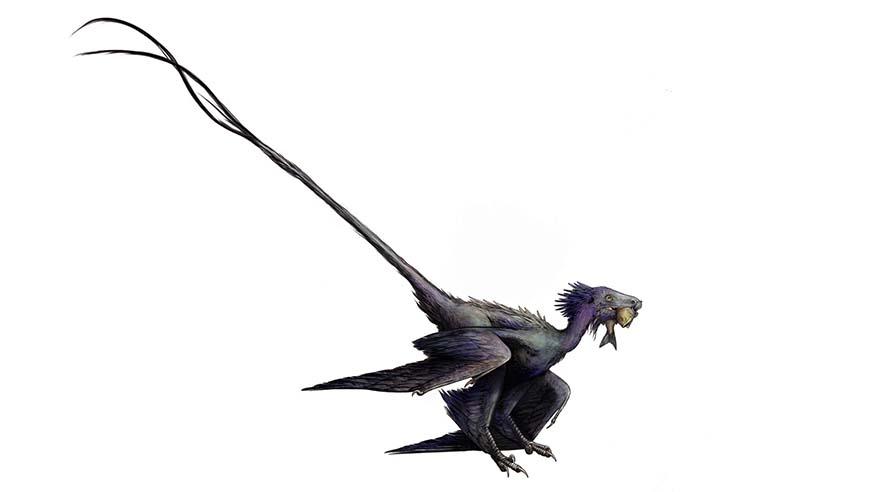 News
Poust '06 makes dinosaur headlines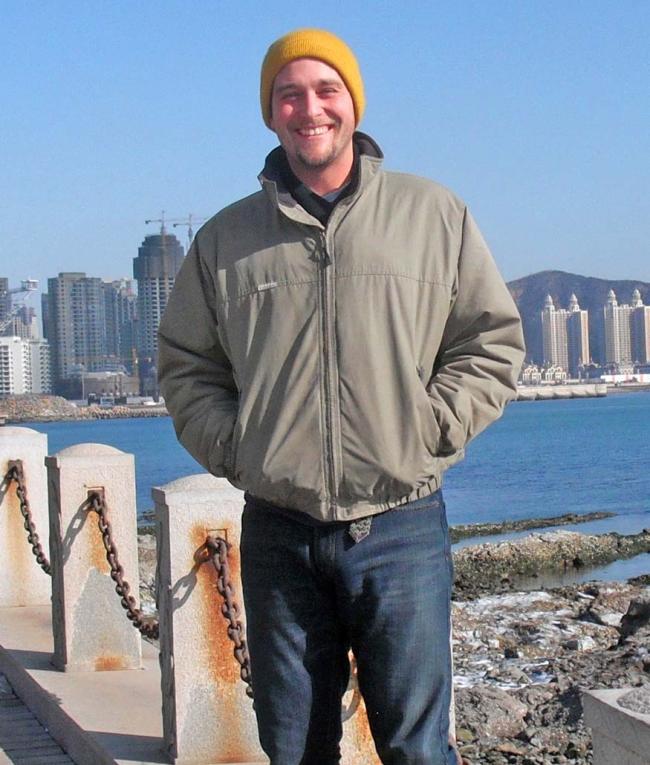 Augustana alumnus Dr. Ashley Poust '06 made worldwide headlines recently for contributing to the discovery of a new species of feathered dinosaur in China. Yet, he says it all began nearly 20 years ago, some 7,000 miles away at Augustana, where his geology professors laid the groundwork for his success as a scientist and a scholar.
"Professor Emeritus Dr. Hammer's inspiration to ponder past life, the sense of deep time and scientific thinking imparted in the old Geology 200 course, and the Introductory Geology field course in the Rocky Mountains where Dr. Wolf and Dr. Strasser captured my interest and ignited my passion for the history of the Earth, were all integral in getting me where I am today," Dr. Poust said. 
The discovery of the feathered dinosaur was described by American and Chinese authors, including Dr. Poust, and published in the journal The Anatomical Record.
"The new dinosaur fits in with an incredible radiation of feathered, winged animals that are closely related to the origin of birds," Dr. Poust told Science Daily.
He analyzed the specimens while he was a student at Montana State University and during his time as a Ph.D. student at University of California, Berkeley. He is now postdoctoral researcher at the San Diego Natural History Museum.
The small dinosaur is named Wulong bohaiensis. Wulong is Chinese for "the dancing dragon."
Dr. Poust majored in geology and French at Augustana, with a minor in English. He believes his liberal arts experience prepared him for a lifetime of continual learning and exploration. 
"Paleontology is a fundamentally interdisciplinary pursuit, coming at the intersection of geology and biology," he said. "My college years at Augustana pushed me to connect distant fields of thought, to value international travel and cooperation, and to apply models and approaches from different disciplines to new problems."
After Augustana, he earned a master's in earth sciences at Montana State University before going to Berkeley for a doctorate in integrative biology.
He did not start out thinking of the sciences. In fact, he told the Berkeley Science Review that he was simply trying to get a science credit when he opted for geology at Augustana, taking the Summer in the Rockies course.
He "encountered a totally new way of looking at the world" through geology.
"Every landscape that you look at, every rock that you pick up on the beach has not only a current form but an existence that stretches back into immeasurable depths of time," he said.
An Augustana spring break field to Hawaii also had an impact.
"Little is as impressive as liquid rock, flowing a foot away from you at more than 1,000 degrees Fahrenheit," Dr. Poust said when interviewed for Augustana Magazine in 2005.
Today, in looking back at his undergrad experience, he believes "Augustana was an ideal place to begin my journey toward being a scientist and a scholar—a journey I'm still on."