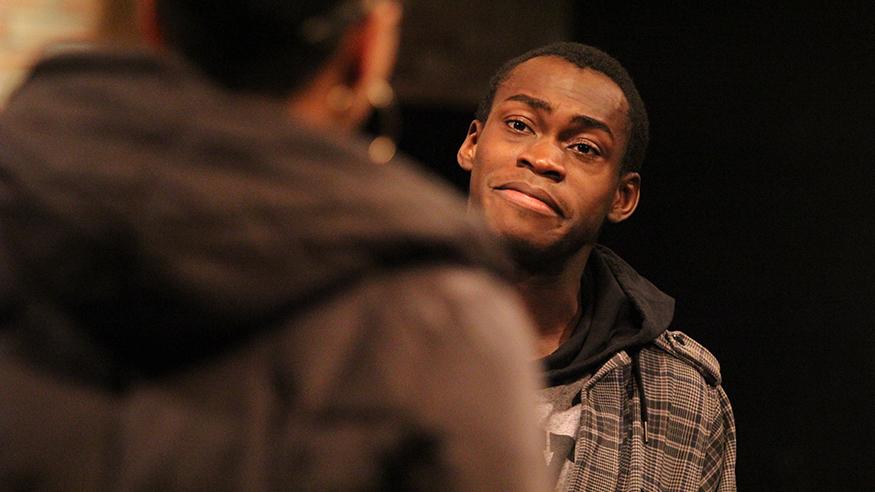 News
One of '10 new Chicago actors you should know' tells how he got there.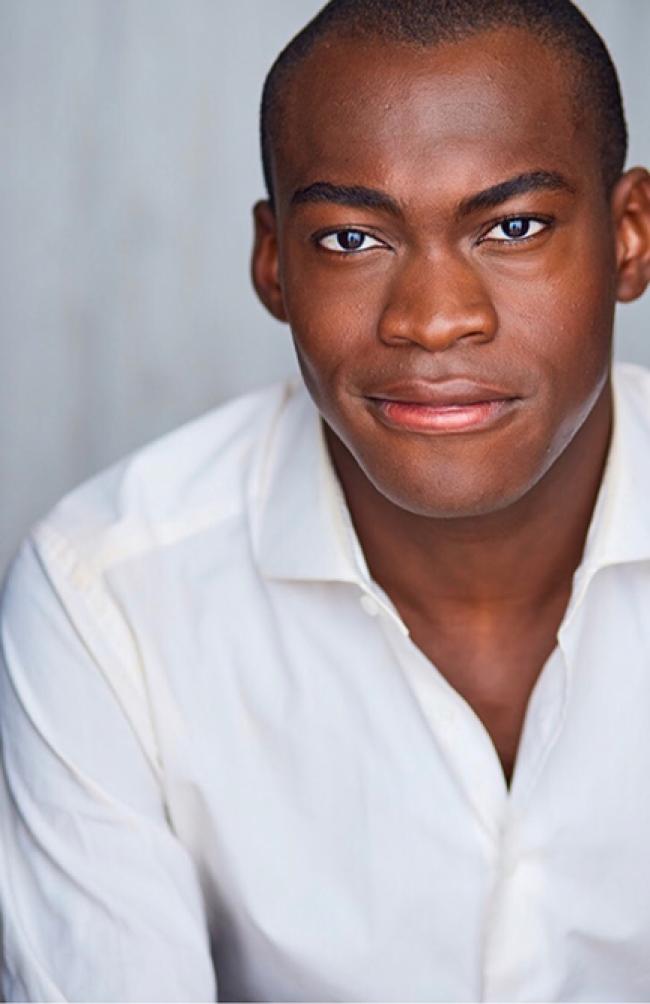 Debo Balogun '17 is hard at work pursuing his dream of acting in Chicago — and he's succeeding.
One of Chicago Tribune's "Hot New Faces 2019: 10 new Chicago actors you should know," Balogun has appeared in productions including "Mary Shelley's Frankenstein" at Lookingglass Theatre Company, "Red Rex" at Steep Theatre Company, and on TV in "Chicago Med."
His path to becoming an actor, according to Balogun, was one in which Augustana played a key role.
"Through being in shows, Alpha Psi Omega, and Electric Theatre Unplugged... I met a bunch of wickedly talented creative people that pushed and inspired me to be better," he said.
He said roles in "Machinal," directed by Dr. Jennifer Popple, and in "Othello," directed by Jeff Coussens, "forced me to mature and push the envelope of what I thought I was capable of, performance-wise."
During his senior year, Balogun spent nights and weekends driving to Chicago for auditions. He was called in to audition four or five times, "with varying levels of success," until the Oak Park Festival Theatre took a chance and cast Balogun in his first professional show, "Fair Maid of the West."
Post-graduation, he continued auditioning and eventually signed with an agent, whom he credits with an increase in acting jobs. "I was even able to leave my day job last summer and have been a full-time actor ever since. Haven't starved yet!"
The Viking community is still present in Balogun's life and career.
Augustana alumni such as Claire Simon '80, "currently the biggest casting director in Chicago," have given him the confidence and camaraderie he has needed. 
"I remember going into her office once to audition, and before I even began the scene she says to me 'Did you go to Augustana?' I say yeah, and she's, like, 'Me too!'"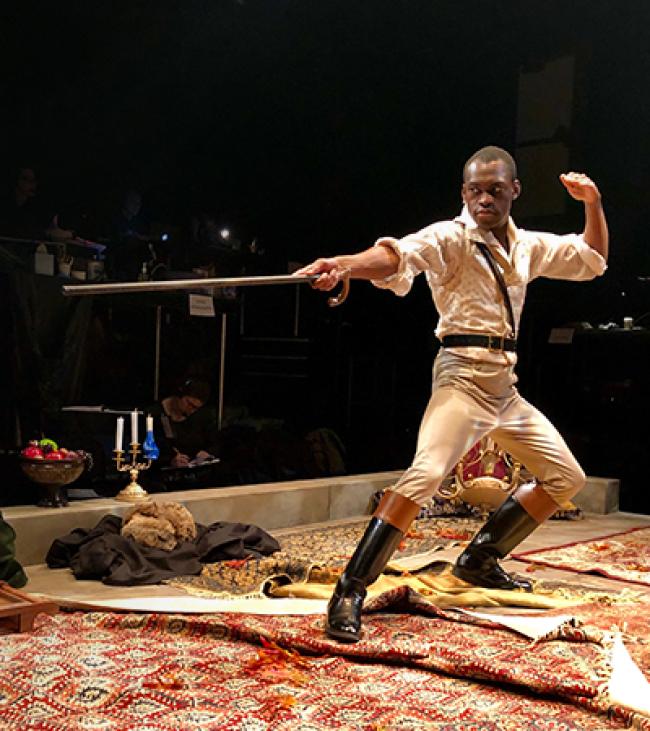 Balogun credits the ease of their conversation with allowing him to give a "rockin' audition." Simon and her team have since come to see his shows.
Though he stresses the difficulty of finding work as an actor, the sense of community makes it easier. Chicago actors "have each other's backs and are super supportive. Everyone gases each other up and goes to see each other's shows." 
Currently, he is auditioning for his dream gig of working at the Steppenwolf Theatre Company, where he was "bowled over" by their production of "The Flick."
"Since then I've made it a top career goal of mine to act on their stage."
His advice for Augustana actors following in his footsteps? "Figure out your career goals and what market will best set you up for success. When you start to doubt yourself — take a breath, ground yourself, remind yourself that you are one of a kind...."
Actors also should continue seeking the type of community they have found at Augustana.
"Surround yourself with brilliant, positive people — family and friends — a circle of support that will not only uplift you when you're down but also celebrate you when you prosper. People who will push you to grow. 
"And don't give up."
— Jack Harris '20, Augustana Writers Bureau