News
New music faculty excited to get started
Augustana's Department of Music welcomes two faculty members this fall — a saxophonist who has performed with The Glenn Miller Orchestra, and a conductor who earned first prize in the Opera de Bauge Conducting Competition in France.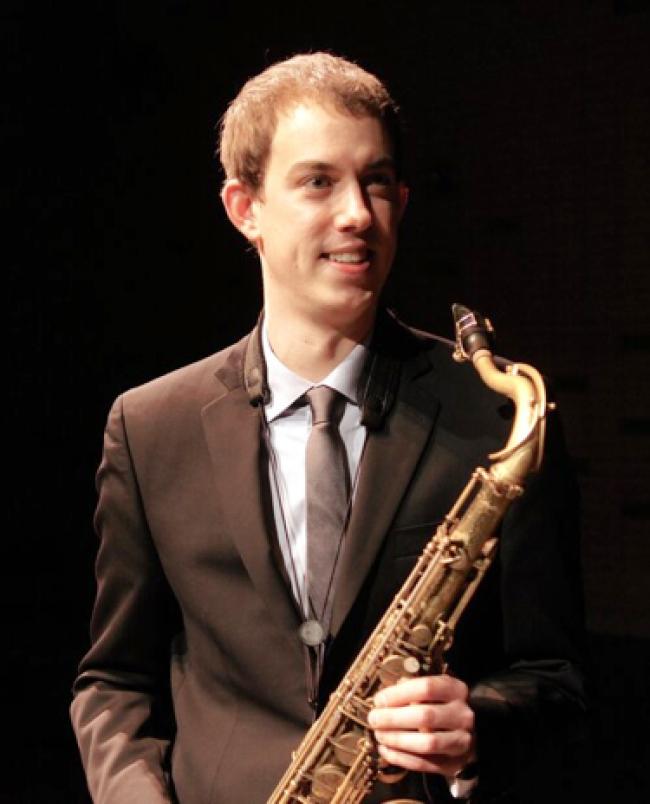 Director of Jazz Dr. Joel Linscheid, an accomplished saxophonist and composer with 15 years of teaching experience, says he was first drawn to Augustana because of its strong music department and liberal arts values.
"From the beginning, I've really felt that the school's mission and values align well with my own," Dr. Linscheid said. "I'm excited and grateful to be joining a community that prizes things like academic inquiry, collaboration, social justice, and intentionality in teaching and learning." 
Dr. Linscheid has taught at Bethel College, the University of Colorado, Hutchinson Community College and Friends University. His experience includes teaching saxophone, clarinet, flute and jazz improvisation lessons; directing jazz ensembles and jazz combos; and teaching courses in music theory and jazz history.
He has performed in educational or professional settings with many notable musicians, including Dave Douglas, Bobby Watson and Wycliffe Gordon.
"I'm excited to continue to build and grow the jazz program here at Augustana," Dr. Linscheid said. "In addition to our on-campus performances, I'm hoping that the jazz groups have a chance to get out and perform in the community — whenever it's safe to do that again!"
Dr. Linscheid received his D.M.A. in jazz performance from New England Conservatory and his M.M. in jazz performance and pedagogy from the University of Colorado at Boulder.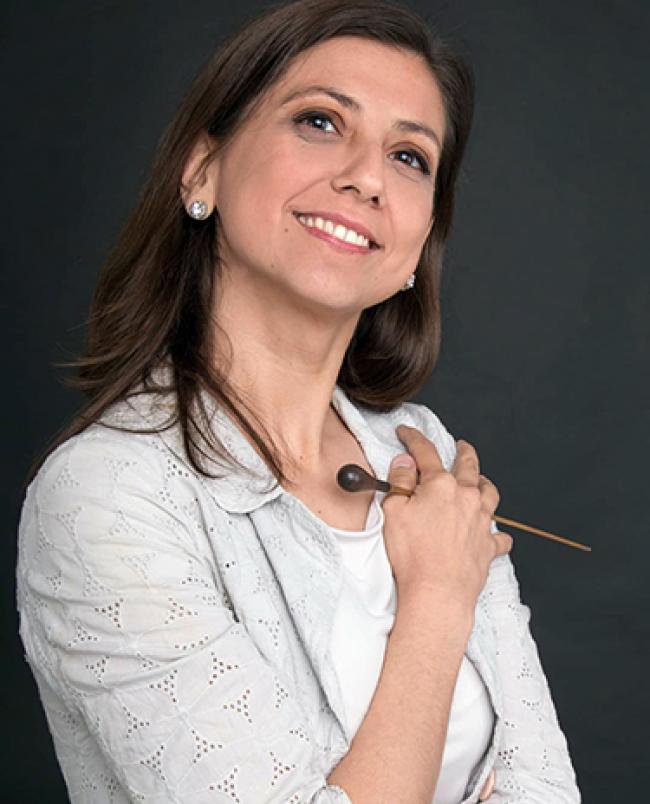 Also new to the music faculty is Director of Orchestras Fernanda Lastra, who was born and raised in Mar del Plata, Argentina. Lastra serves as assistant conductor for the University of Iowa symphony and chamber orchestras. She was awarded Fellow Conductor at the 2021 Cabrillo Festival of Contemporary Music.
"I appreciate Augustana's spirit of collaboration, support, commitment for excellence and human care at all levels of the institution," Lastra said. "I have heard wonderful things about Augustana's Department of Music, so it is my pleasure to join its superb faculty team." 
Lastra was an assistant professor in music from 2005 to 2016 at La Plata University, Argentina. In 2020,  she created Compositores.AR, a cycle of interviews of Argentinian composers in collaboration with MúsicaClasicaBA in Buenos Aires.
Trained as a pianist, Lastra is intermediate in viola performance; she played viola with the University of Iowa orchestras for three years. She holds two bachelor's degrees from La Plata University in orchestral and choral conducting and a master's in orchestral conducting from Penn State University. She currently is completing doctoral studies in orchestral conducting at the University of Iowa.
"I look forward to working with Augie's talented students and to sharing our passion and commitment for music with everyone in the Rock Island community and beyond," she said.