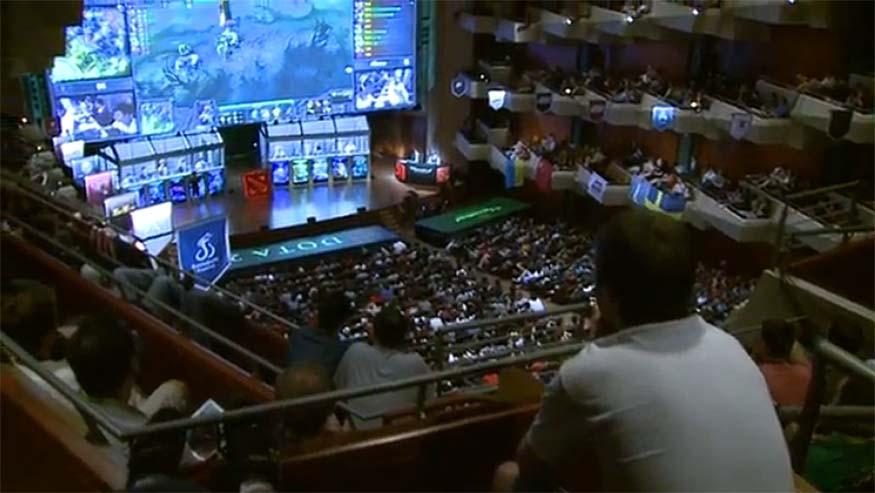 News
New Esports Club is a real (video)game-changer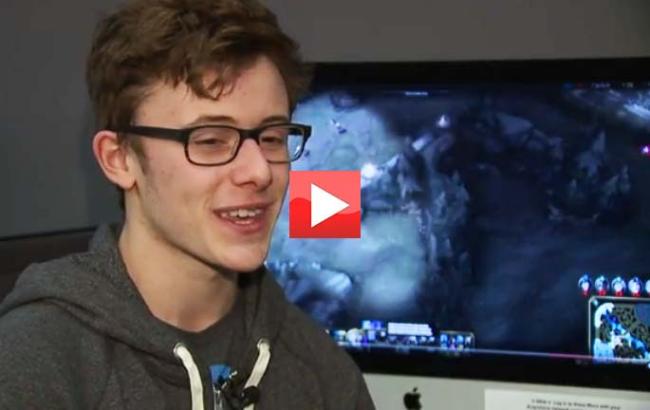 With the market-research provider Newzoo estimating its 2017 revenue at $696 million and audience reaching 385 million people, the multi-player video-game province of esports is clearly an international phenomenon.
So it's no surprise it's reached Augustana.
The college is debuting its first official organization dedicated to esports, complete with elected officers, a constitution and a campus house being renovated solely for use by participants and fans.
"Our organization is designed to be a place for people who enjoy that sense of competitive community in esports," said Esports Club President Michael Salamone, a sophomore philosophy and political science major from New Lenox, Ill.
"We really want them to get out of their dorms a little bit and socialize and have fun. But we're also planning to compete in tournaments, have varsity teams, have groups that compete for scholarships…. Basically, we want to make it so that whatever people put into it, they can get out of it."
Dr. David Thornblad, assistant professor of business administration, said the idea for an esports-based social organization at Augustana originated during a campus meeting of a task force called AFITT (Augustana Future Initiatives Think Tank), which welcomes new ideas from faculty and staff.
"President Bahls heard about the idea…and he asked me to look into it," said Dr. Thornblad, who has done some research in the video-game industry.
Working alongside Dr. Andrew Sward of the mathematics department, Dr. Thornblad said the pair worked on the idea for more than six months, especially "dealing with some of the big issues—particularly finding students a place to practice."
…the club's house might even be a place to practice necessary skills for lucrative careers.
Eventually, they put together a proposal with the administration, and found a house they could renovate to become their place.
"We budgeted it at about $11,000," Dr. Thornblad said, "which we needed for computers, monitors, some furniture for the house, and other things," including an Internet connection separate from the college's.
Augustana's Student Government Association (SGA) provided some start-up funding and President Bahls allotted $5,500 from a special initiatives fund. The team should have everything in place to begin practicing in January.
"We are really grateful," said Dr. Thornblad. "I think it's going to be a great place for students to socialize and add to their enjoyment of college."
Not just a game
As Salamone noted, the club's house might even be a place to practice necessary skills for lucrative careers.
"A lot of people actually do it for a living," he said of esports professionals. "There's a pro scene that's very much like the NFL or MLB, and there are competitive tournaments that offer prizes of millions of dollars. The prize pool for the League of Legends gaming league is upwards of 20 million dollars. It's just astonishing.
"And then there are people who aren't really into the whole professional scene," he continued, "but who set up web cams and stream their games, and people donate money because they just enjoy watching them play.
"You know how your parents would kick you off video games when you were younger, saying, 'Go outside!'? Playing video games can actually pay off!"
In addition to League of Legends, an arena-battle challenge widely considered esports' most popular, Salamone said any number of multi-player games will be available to fans through Augustana's student organization.
"There's such a large variety of these games that rely on teamwork and communication, and as long as there's an interest on campus, we hope to include it in the club," he said. "We'd love it if people came up to us and said, 'Hey, there's a community of us on campus that's playing this particular game — can we have a team for it?'"
Advancing to the next level
The Esports Club's burgeoning popularity was already evidenced by the nearly 50 students who showed up for an introductory get-together in mid-November. (Salamone recalled people sitting on the floor because there weren't enough chairs.) Dozens more attended a second meeting at the month's end, and as of mid-December, more than 100 students were on the organization's mailing list.
"So far, the interest for our club has surpassed expectations," said group treasurer Nathaniel Hanson, a first-year student from Rockford, Ill. "While I am personally hoping to make the varsity Rocket League team, I'm more excited about the social opportunities and the emerging community on campus."
"I know games are the 'nerdy' thing to do," joked Salamone, "and we don't want people to be on video games for super-extended periods of time. We want to make sure people are still staying on track academically, just like with any sport. But there are hundreds of these teams on campuses across the country — even Harvard has a team — and I like the idea of Augustana maybe getting known in the esports world.
"Basically, we want to see people coming in and out of the house daily, and having fun, and enjoying a really friendly, inclusive environment — whether they want to compete in big tournaments or play some games with their friends. We want to make sure people know that this is a place where they're welcomed."
For more information on Augustana's new student organization, contact Esports Club President Michael Salamone.