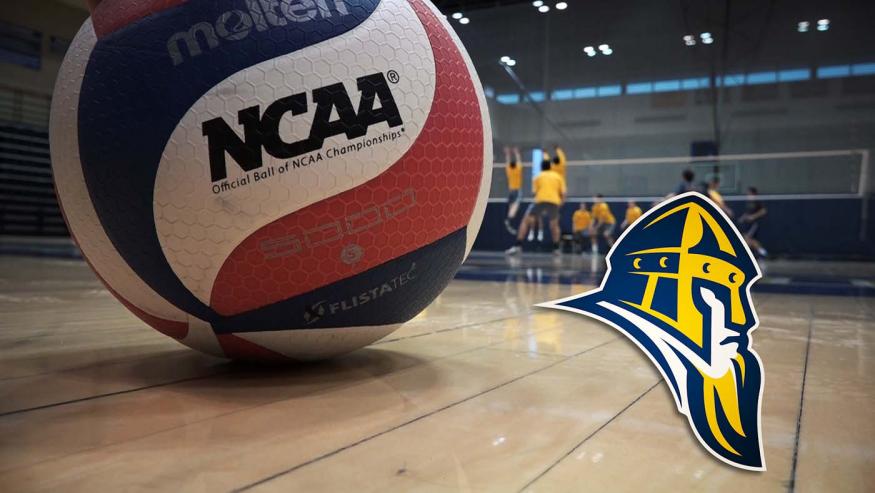 News
Men's volleyball starts historic first season
Ever since U.S. men and women's volleyball captivated the nation in the 2016 Olympics, the sport has been gaining momentum. Today it's the second most-played sport in the world. Augustana's Mark Lau, a former DI volleyball player who's played on three continents in 12 countries, is here to bring the college's first men's varsity team to life.
"I attended Augustana in '96 and '97 before transferring to play volleyball at a DI school. My time here had a huge impact on me, from growing as a player on the club team, to the skills I learned in the classroom. I even met my wife at Augustana and proposed on campus.
"With such deep ties here and a personal desire to give back to the sport that's given me so much, I was thrilled to return to Augustana and lead this team," said Coach Lau.
 The team has been in the works for more than two years. Prior to Lau being named head coach in June 2016, Director of Athletics Mike Zapolski had four or five prospective students interested in coming to Augustana to be a part of the team. In addition, there were several players from the club team interested in making the transition. The current roster stands at 13, an intentional cap to ensure the team is set up for success, but eventually Coach Lau hopes to grow the team to more than 20.
"I was blown away by their interest in coming to the college to be a part of a brand new team that didn't even have a coach yet!" said Lau. After the roster was finalized, Lau's first objective was to get to know these players taking a chance on a new team. His players are anything but ragtag. Players from the top clubs in the nation, state champs and former Augustana volleyball club team members make up the team's roster. All are enthusiastic and ready to begin the season.
Their training has been intense, according to Lau. The team has spent the preseason learning what the offense and defensive systems look like, preparing for the speed of college volleyball and learning what it takes to be successful in this conference. 
From day one, the college and the students looking for this opportunity have put in a tremendous effort to bring it to fruition. The infrastructure has been built in a way that allows the team to try new things, make mistakes and build toward a winning record.
"We're learning at an accelerated pace and our staff has been intentional in showing how the details of what we're doing will benefit us today, tomorrow, this season and in the years to come," Lau said. "My vision is to help these men as they strive for success, and I'm honored to be called 'coach' by them." 
You can watch the Vikings open the season on the road at Benedictine, before returning home to host Judson on Jan. 20.