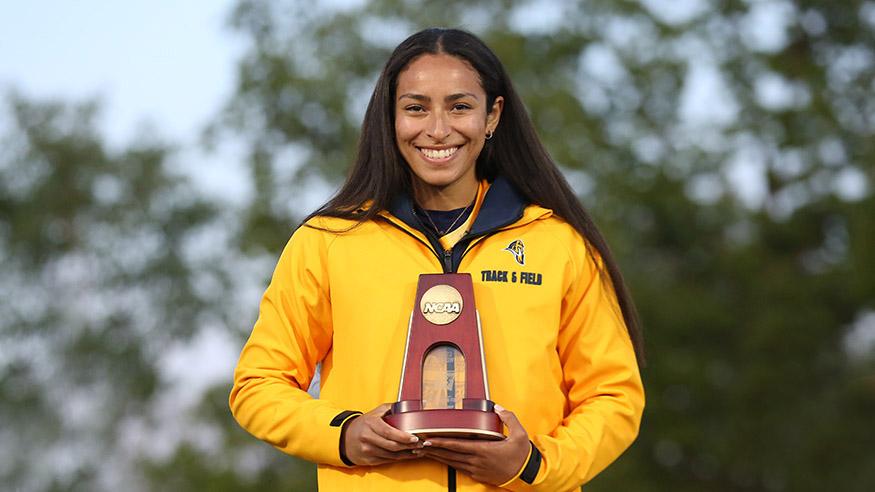 News
Loiz '23 is All-American in first year of competing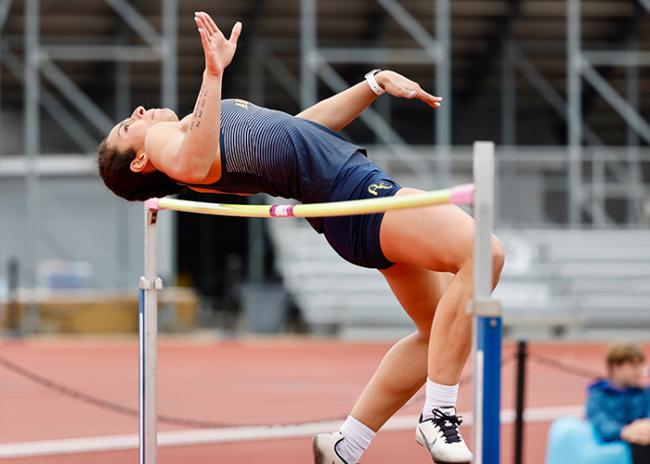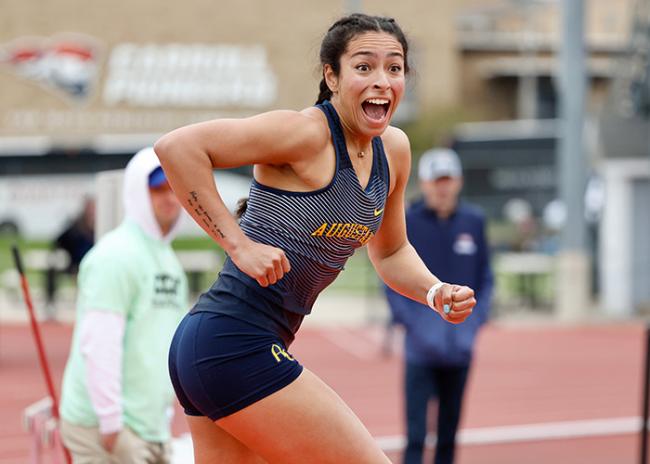 In her first season of collegiate competition, high jumper Gabriela Loiz  '23 earned All-American status in the NCAA DIII Outdoor National Championships. Loiz tied her personal best at 1.69m to claim sixth place overall. 
"I was originally going to do track freshman year and was planning to go to San Diego to compete with our team over spring break, but then COVID happened!" said Loiz, a biology/Spanish double major from Davenport, Iowa. "So after that I was just kind of over it and wanted to focus my efforts and training on basketball." 
In late February, she wrapped up a stellar four-year Vikings basketball career, but she wasn't done.
Chad Thomas, a Vikings assistant track coach, had been trying to convince Loiz to return to track for four years. He had seen Loiz compete in the high jump, 4x100 and 4x200 at Alleman High School with his daughter and knew her potential.
"Summer going into senior year, I was in the weight room lifting with Jeff Rose, and Mike Zapolski came up to me, and he was also really pushing for me to do track," Loiz said. "So it was a combination of those three people. I told Chad I would do high jump as long as I didn't have to run, and he said 'deal.'
"I don't think I would've done this at a bigger school, especially after not jumping for three years. I was comfortable doing it at Augie because I trusted Chad and knew he would look out for me." 
Loiz is Augustana's first women's All-American in the high jump since Allison Wolak  '98 Quadhamer in 1997 and the fifth to achieve All-American status in the event in program history.
"When I started training, I knew that I had good chances of competing at conference, but I never imagined that I would be an All-American," Loiz said. "All I can say is thank you to all the coaches who believed in me and pushed me to compete this season!"
Loiz's finish marks the second straight season the Augustana women's program has boasted an All-American at the NCAA DIII Outdoor National Championships. Pole vaulter Katrina Krebasch  '22 placed third at the 2022 championships.
What's next for Loiz? She will be attending Des Moines University for its Doctor of Physical Therapy program.