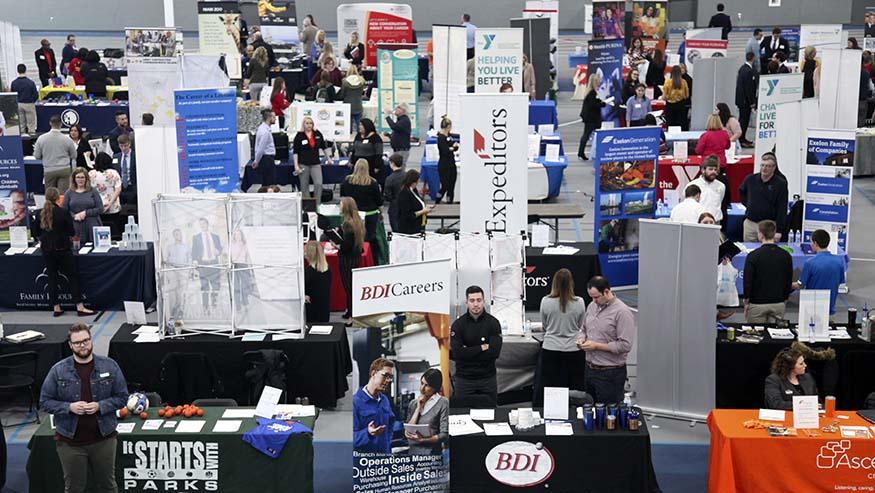 News
Local colleges join together for QC Career Fair
The inaugural QC Career Fair—to include students from five local colleges and universities—is planned for Sept. 30.
The virtual event will include students and recent graduates from Augustana College, Rock Island; St. Ambrose University and Scott Community College, Davenport, Iowa; and Western Illinois University and Black Hawk College, Moline, Ill.
The event expands upon and replaces the long-running ProFair held twice a year by Augustana and St. Ambrose, said Laura Kestner-Ricketts, executive director of career and professional development at Augustana.
The new QC Career Fair was sparked in part by a town hall meeting with more than 90 employers that was organized by the colleges in April. Most indicated they would be very interested in a virtual career fair instead of the traditional in-person fall fairs. They also said they would like to see the local colleges and universities hold a virtual career fair together.
The QC Career Fair will use an online platform. Employers and hiring organizations will be able to host virtual booths and conduct one-to-one sessions and interviews.  
Details on how employers can register will be shared at a later date.
The five local institutions enroll more than 16,000 students in associate, bachelor's and master's degree programs. Most are seeking internships, apprenticeships, part-time and full-time positions in business, government, health care, manufacturing, non-profits, science and social services.
 
Contact: