News
Lindberg Center update: walls and floors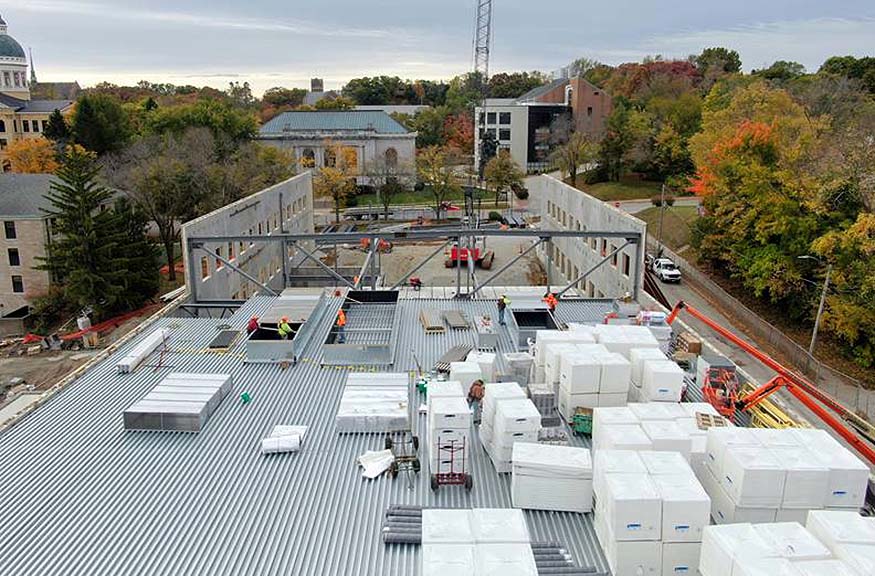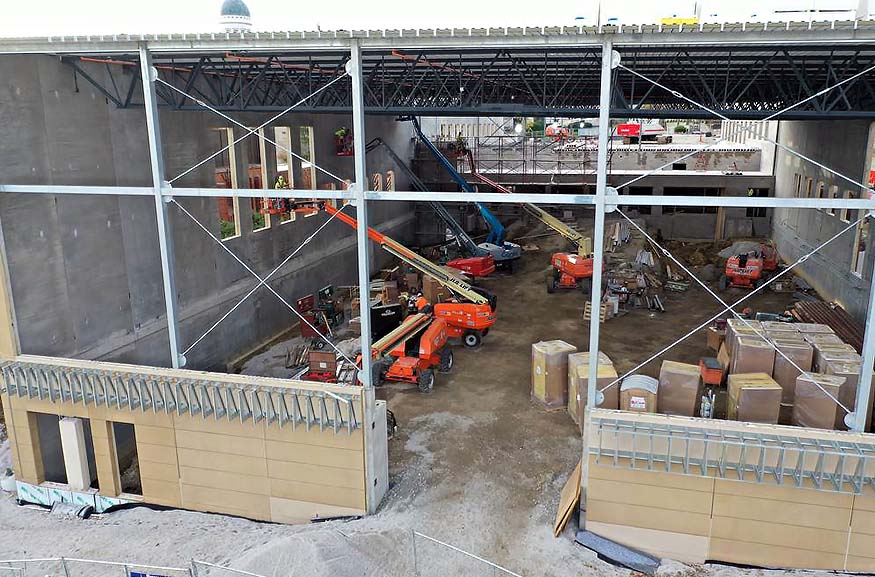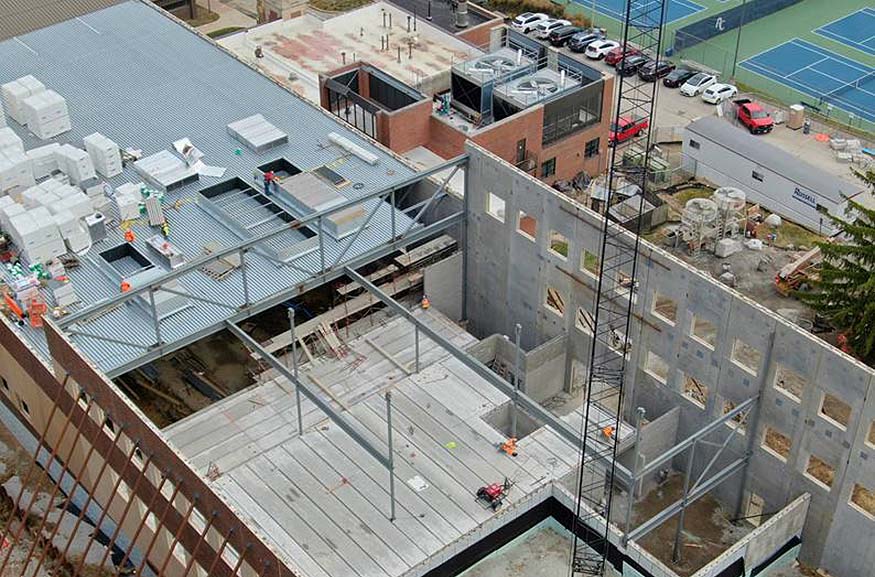 Snow was in the air this week but work is continuing on Augustana's newest building, the Peter J. Lindberg, M.D., Center for Health and Human Performance.
Senior project manager Brian Hedgren reported that load-bearing masonry walls have been completed at the lower level. This has allowed workers to start setting the hollow core concrete floor structure that can be seen in the aerial photos below.
The floor structure should be completed the third week of October.
Work then can continue with masonry walls on first floor going to the roof structure. More structural steel will be erected at the center of the building.
Next week, the rooftop HVAC units will be delivered and set on the roof over the natatorium. Crews also are working on the wall framing of the north wall.
Crews have been busy inside of the natatorium. The fire protection system is nearly complete, roof drains are all connected, and electrical rough-ins are well underway. Ductwork is expected to be going up within the next couple of weeks.
The Lindberg Center will be used to prepare graduates for health-related careers requiring a major in kinesiology or public health. 
It also will house a complementary aquatic center and natatorium, replacing the pool in the adjacent Carver P.E. Center, and bringing with it new teams in men's and women's water polo.
The $18 million center is scheduled to open next spring.