News
Lindberg Center on track for spring finish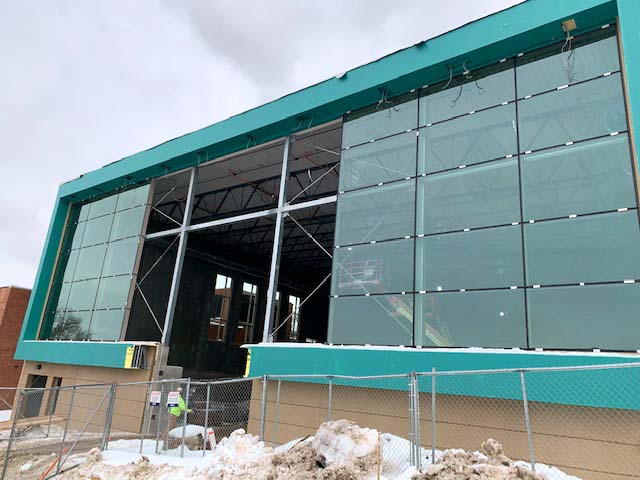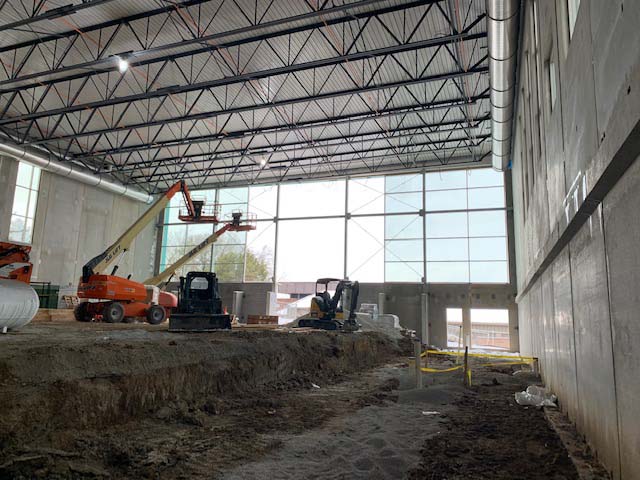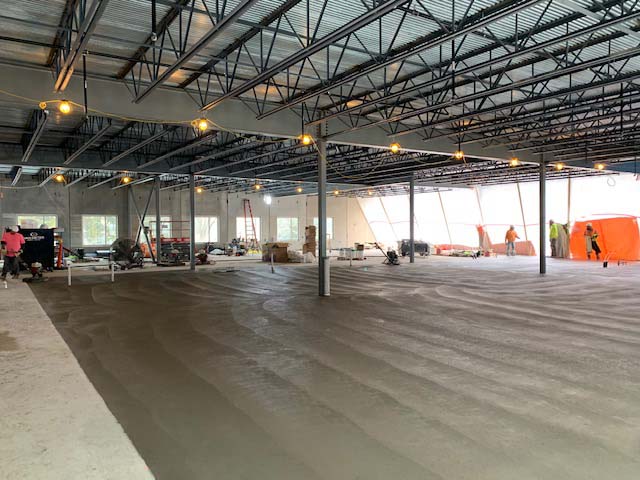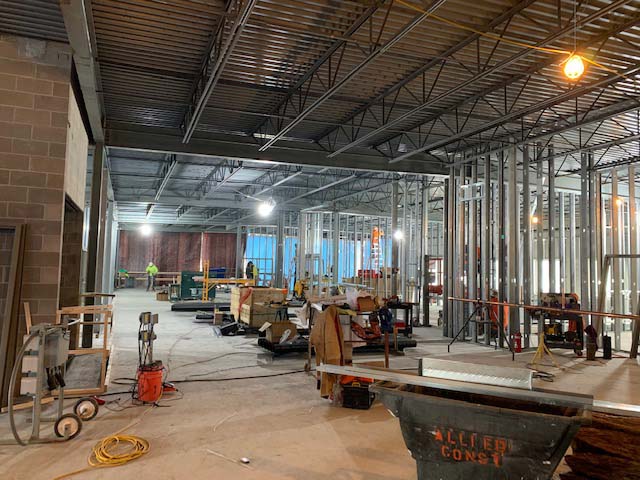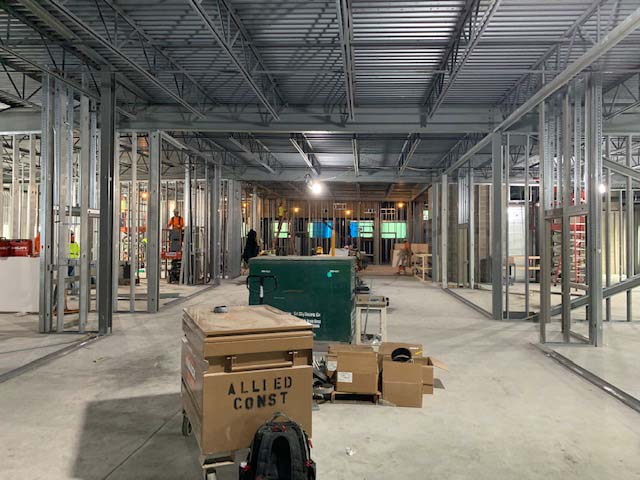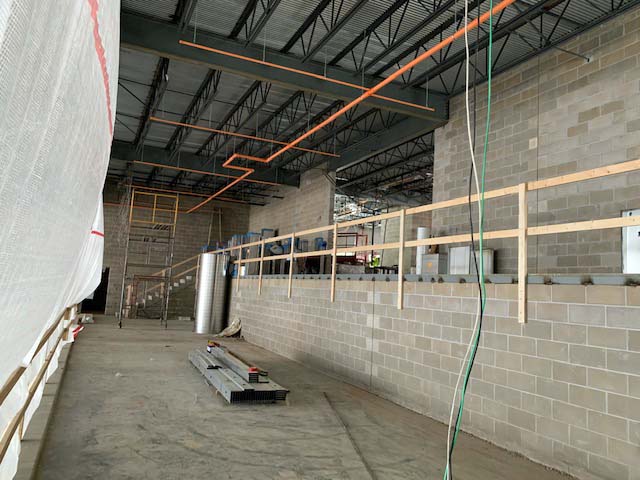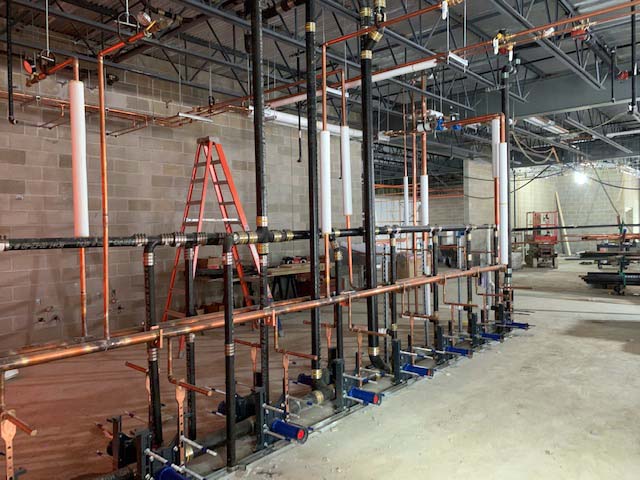 Construction of the Peter J. Lindberg, M.D., Center for Health and Human Performance, is on schedule to be finished in mid-May.
Senior project manager Brian Hedgren of Russell Construction said last week that most of the roof is finished, the building has been enclosed and temporary heat is on inside. The focus now is on finishing the framing of the south end and installing the window walls by the end of January.
The $18 million Lindberg Center will be used to prepare graduates for health-related careers requiring a major in kinesiology or public health. 
It also will house a complementary aquatic center and natatorium, replacing the pool in the adjacent Carver P.E. Center, and bringing with it new teams in men's and women's water polo.
The north window wall is in place in the natatorium. The center third has to be left out to allow workers access to build the pool. Hedgren said this week workers will heat this space so they can finish drywall soffits and hang the ductwork.
Russell is waiting for a permit from the Illinois Department of Public Health to start construction of the pools.
On the lower level, walls in the locker room will be done in the next couple of weeks. Mechanical and electrical rough-ins are in progress.
On the first floor, concrete floors are now poured. This week Hedgren expects to begin laying out walls and following up with mechanical and electrical rough-ins.
On the second floor, most walls are framed. The elliptical Meditation Room will be framed within the next week. Mechanical and electrical rough-ins are underway. Installation of the elevator is scheduled to start later this month.
Contact: