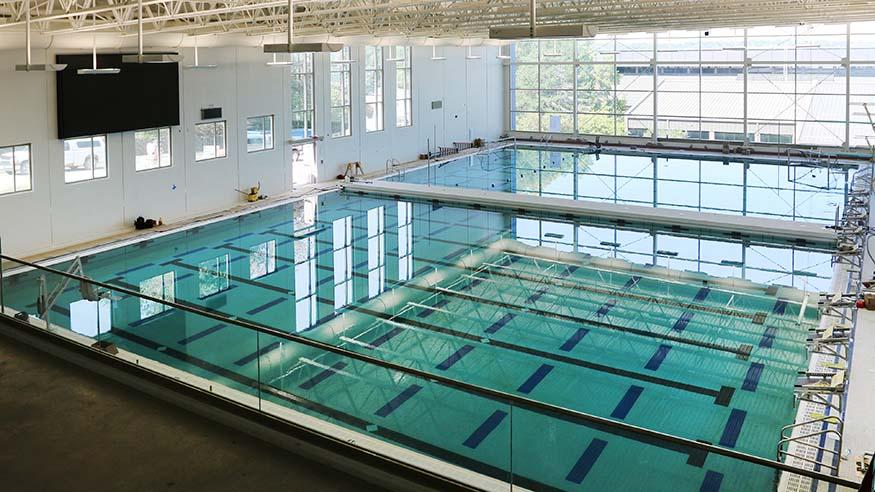 News
Lindberg Center pool is Augustana's third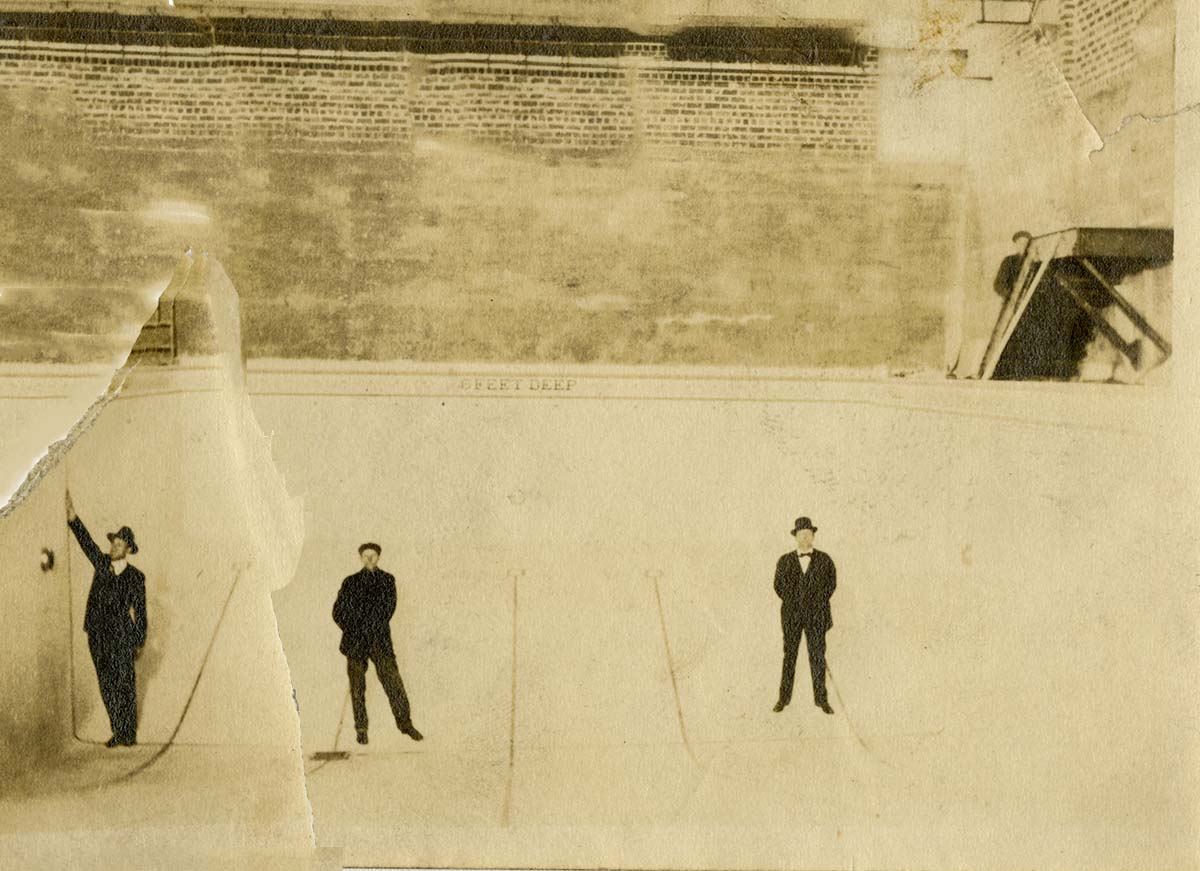 A Viking men's water polo match on Nov. 13 will be one of several firsts:
• First varsity season for men's water polo
• First first home varsity water polo match
 • Among the first competitions in Augustana's new state-of-the-art Anne Greve Lund Natatorium.
But the new competition pool they will use is not the first, of course. It is the third.
The students who swam for Augustana's first varsity team in 1928 could hardly have imagined today's facility in the new Lindberg Center.
Augustana's first gymnasium, built in the 1894-95 school year south of Old Main, had no pool. In 1916, a new gym with a pool in the basement was built adjoining the older structure, and swimming became part of the physical education curriculum in about 1919.
The 1895 structure was torn down in 1937, but the 1916 building served the college for 55 years. It was used as a combination gym and auditorium for commencement, convocations and music performances. 
In 1960, improvements in the gym were authorized but limited to new bleachers for spectator seating in the swimming pool area, and new filtration and recirculation equipment for the pool. Before the bleachers were added, spectators had to observe the swimming pool through large glass windows in the wall of a basement corridor.
The gym building became obsolete with the addition of the Carver P.E. Center in the summer of 1971, and was torn down. The swimming pool was filled in and covered with dirt and grass; if you look closely at the Quad, you can still see the location of the former pool, which is flatter than the rest of the ground.
Memories
Linnea Stone '60 Corneilson grew up near campus and remembers being taught how to swim in Augustana's first pool by Vince Lundeen, who later became director of athletics. "The pool was in the basement with no seating," Corneilson said. "I have fond memories of growing up on 91⁄2 Avenue and getting to swim at Augustana in the summers."
In October 2021, Cornelius returned to campus for Homecoming and toured the new Anne Greve Lund Natatorium with
sons David Corneilson '88 and John Corneilson '87. David swam for the Vikings in the 1980s.
"It's fantastic, especially the wall of windows," he said. "Seeing the sun and weather can be a rare thing for a swimmer. I was also impressed by the wall of photos in the entrance that featured a championship relay team from my swimming years. That took me back!"
Source: An historical survey of the Augustana College campus