News
Lindberg Center construction on schedule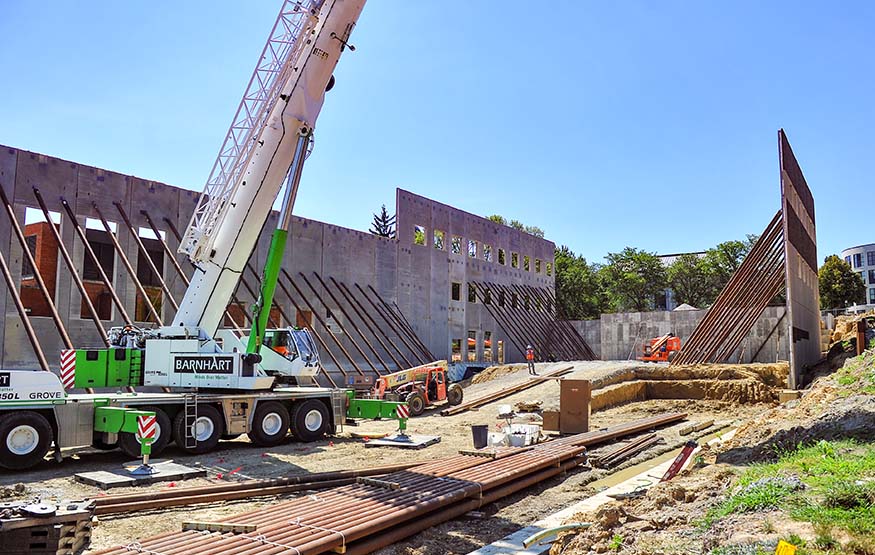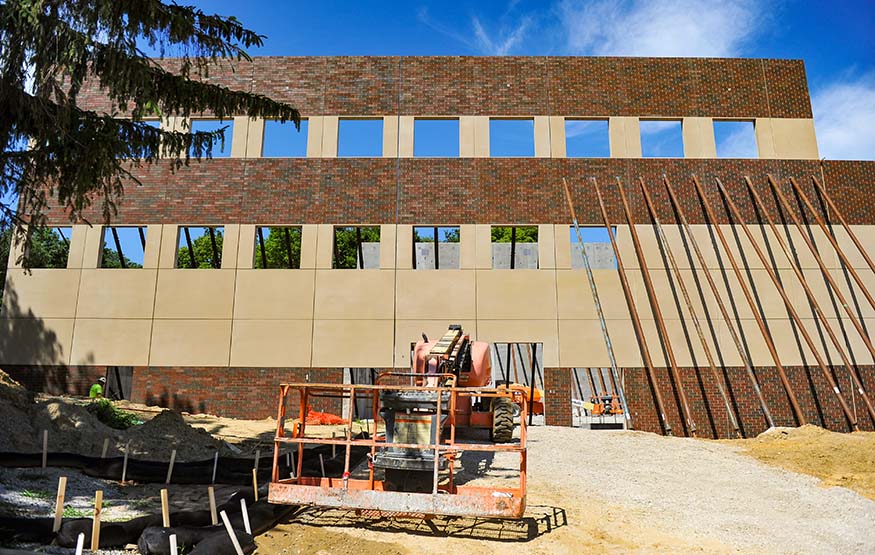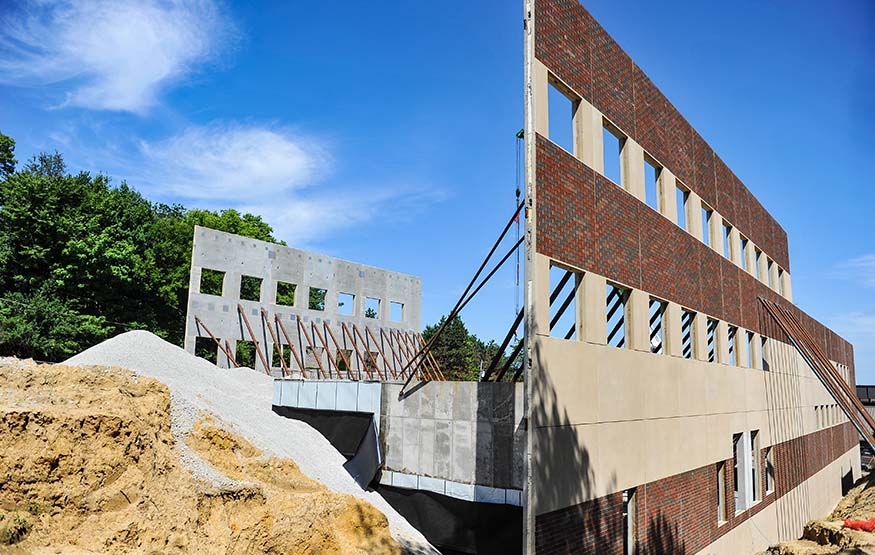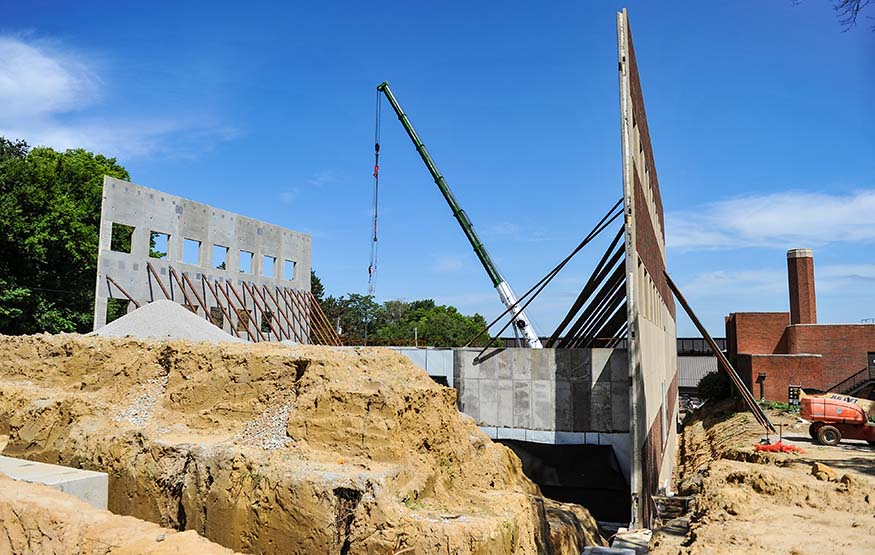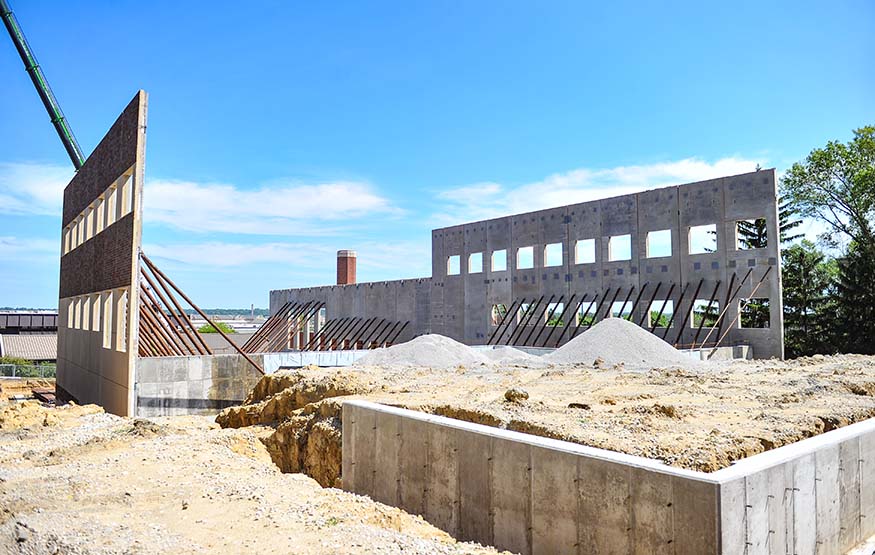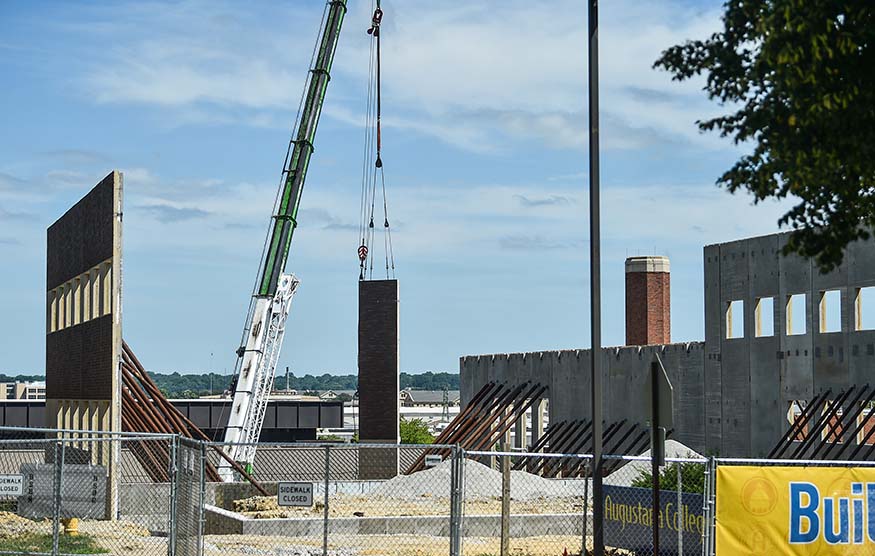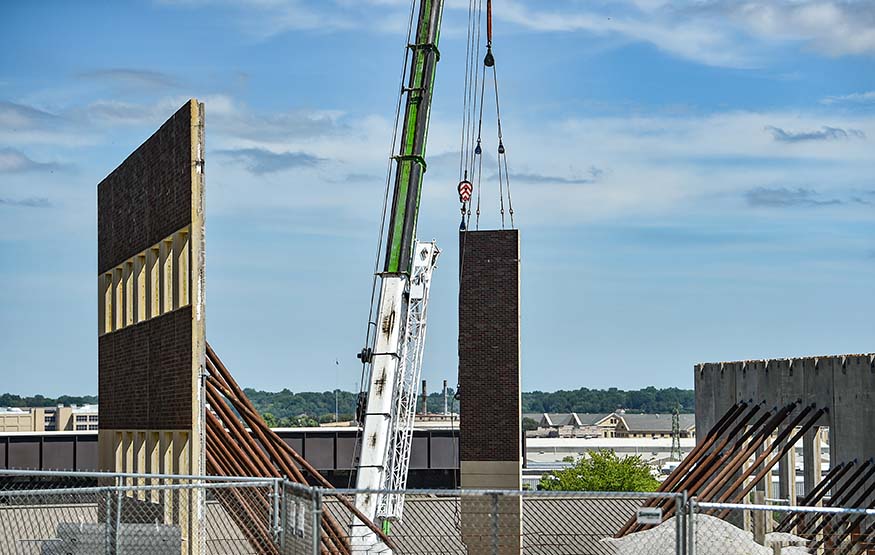 Construction of Augustana's newest building, the Peter J. Lindberg, M.D., Center for Health and Human Performance, stayed on schedule at the end of July.
The "tip up" of precast concrete walls was underway the past week.
The Lindberg Center will be used to prepare graduates for health-related careers requiring a major in kinesiology or public health. 
It also will house a complementary aquatic center and natatorium, replacing the pool in the adjacent Carver P.E. Center, and bringing with it new teams in men's and women's water polo.
Ted Haug, design principal for Legat Architects, said the design respects the traditional aesthetic of other buildings on campus by using an "architectural vocabulary of integral colored precast concrete with thin brick to respectfully fit in with the existing context and to create a cost-effective, energy-efficient durable building."
The $18 million center is scheduled to open next spring.