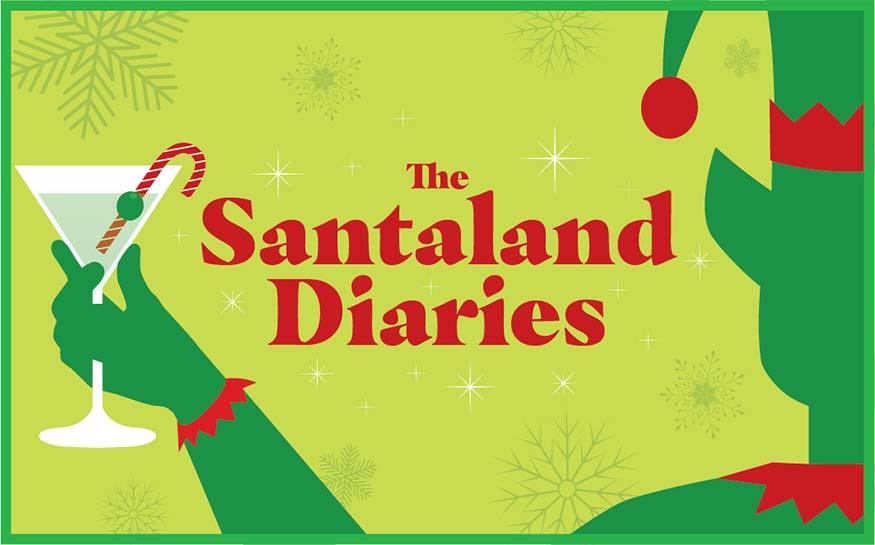 News
How 'merry and bright' turned out otherwise
When David Sedaris was asked why he wanted a job as a department store elf, he said: "Because it was the most ridiculous thing I'd ever heard of."
The Mississippi Bend Players will present David Sedaris' "The Santaland Diaries" Dec. 12-15 in Augustana's Brunner Theatre Center.
"Diaries" is a humorous account by Sedaris of his career as Crumpet, a department store elf at Macy's in New York.
Sedaris first read the essay on National Public Radio's Morning Edition in 1992. Joe Mantello adapted Sedaris' essay for the stage as a one-man, one-act play in 1996.
Augustana alumnus Keenan Odenkirk stars, channeling Sedaris as Crumpet. Odenkirk has been in several past productions with the Mississippi Bend Players, including "Zombie Prom," "Big River," "Wait Until Dark," "The Glass Menagerie," the world premier of PJ Lasker's "Beginner's Luck," and Aaron Randolph III's "Green River."
He is an ensemble member of the Quicksilver Shakespeare Co. and the Valiant Theatre New Works Festival. He has appeared as Bassanio and Gratiano in Invictus Theatre Co.'s "Merchant of Venice," and as many different characters in short films from Columbia, DePaul, and Flashpoint College.
"The Santaland Diaries" is directed by Jennifer Popple, associate professor at Augustana and education director for the Mississippi Bend Players in the 2018 and 2019 seasons.  
This show contains adult language and is intended for mature audiences only.
Tickets are available at the door or in advance online, or by calling 309-794-7306. Ticket Office hours are10 a.m.-5 p.m. Monday-Friday, and 10 a.m.-2 p.m. Saturday. The office is in Bergendoff Hall of Fine Arts, 3701 7th Ave., Rock Island.  
"I failed the drug test.... but still they hired me. They hired me because I'm short. Everyone they hired is short."