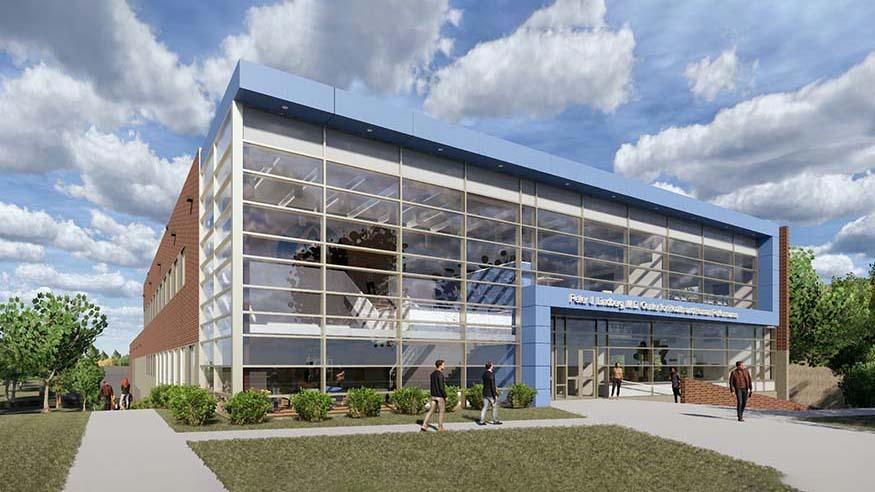 News
Grant to help launch new minor in integrative medicine and humanities
Augustana College has been awarded $34,966 to plan a new minor in integrative medicine and the humanities, as well as a new internship program with UnityPoint Health.
The one-year planning grant comes from the National Endowment for the Humanities.
The minor primarily will serve students who pursue pre-professional degrees in health care. In response to student interest in recent years, Augustana has introduced new majors in public health and kinesiology, and will open the $18 million Peter J. Lindberg, M.D. Center for Health and Human Performance later this year to support these and other programs.
College planners expect to launch the new minor in the fall of 2023. 
 "The challenges health care faces today yearn for clear-headed, evidence-based thinking," said Dr. Heidi Storl, Augustana professor of philosophy. "This minor, which integrates science with a study of humanities, fosters the kind of creative, interdisciplinary thought that will see us through the challenges facing us today and tomorrow."    
As health care practitioners increasingly stress emotional, social and spiritual well-being to overall health, an integrative medicine minor would help Augustana students who are applying to medical programs, which often look for students who can address well-being. Many require recommendations from non-science faculty for admission.
About 20% of Augustana students pursue majors in public health, kinesiology, neuroscience, biochemistry, biology, and chemistry, and/or pre-professional health-related programs.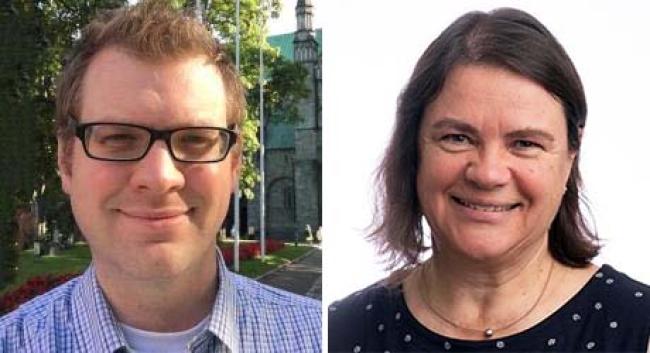 "We believe the humanities have much to offer to both the study of health and the practice of health care," said Dr. Brian Leech, Augustana associate professor of history.
"The humanities consider what makes us human and they can teach us a lot about human suffering and healing, illness and flourishing. Society needs humanistically trained health care practitioners who care deeply about ethics, empathy, self-reflection, and our past."
New curriculum, new internships
Augustana's project will bring together faculty from philosophy, history and art history with faculty from biology, chemistry and pre-professional health care programs. They will plan a curriculum for the new minor.
A faculty team also will establish and formalize a new internship program focused on ethics and community outreach with UnityPoint Health, the fourth-largest non-denominational health care system in the U.S. Internships will be hosted at UnityPoint's four local campuses.
Students will be required to take five or six four-credit courses and complete an experiential learning project at a UnityPoint Health facility. 
Students and a mentor from UnityPoint will develop projects related to community outreach and health care ethics. For instance, a student who is interested in a nursing career may be matched with UnityPoint's Parish Nursing Program to generate a better understanding of the impact of spiritual distress on patient heath.
The new internships will build on existing partnerships the college has with medical centers and health-related partners. Drawing upon Augustana's rich history of internships with Houston's Texas Medical Center, the new minor will offer more students the ability to transform class-based skills into real world experiences at institutions close to campus.
Augustana planners expect 15-20 students to enroll initially, and that enrollment in the minor will grow to 35-45 students within five years.
Planning team
Dr. Heidi Storl and Dr. Brian Leech will lead the planning team. 
Dr. Storl, professor of philosophy and William F. Freistat Chair for Studies in World Peace, has taught at Augustana for 25 years. She specializes in the philosophy of medicine and biomedical ethics, and runs Augustana's Texas Medical Center Summer Research Internship Program. She also serves as an ethics consultant for UnityPoint Health. 
Dr. Leech, associate professor of history, is an environmental historian who has deep experience in engaging students in experiential learning activities, including an online exhibition about the history of disease at Augustana College and research on health care artifacts for the Palmer College of Chiropractic Museum.
Other faculty members on the planning team will include Dr. Margaret Morse, associate professor of art history and chair of the Fine Arts Division; Dr. Pamela J. Trotter, professor of chemistry and Robert W. Beart Chair in Chemistry; and Dr. Dara Wegman-Geedey, professor of biology and chair of the public health major.
Four guest scholars and consultants will contribute to the planning: 
• Dr. Bizu Gelaye, assistant professor in the Department of Epidemiology at Harvard University's T. H. Chan School of Public Health; 
• Dr. Margie Shaw, associate professor in the Department of Medical Humanities and Bioethics at the University of Rochester School of Medicine and Dentistry; 
• Dr. Nico Nortje, assistant professor in the Department of Critical Care and Respiratory Care's Section of Integrated Ethics at the University of Texas M.D. Anderson Cancer Center.
• Daniel Joiner, M.A., Diversity & Community Impact Officer for UnityPoint.
The National Endowment for the Humanities Connection planning grants are intended to expand the role of the humanities in the undergraduate curriculum at two- and four-year institutions. Augustana was one of 26 institutions to receive a grant in this category.
Contact: