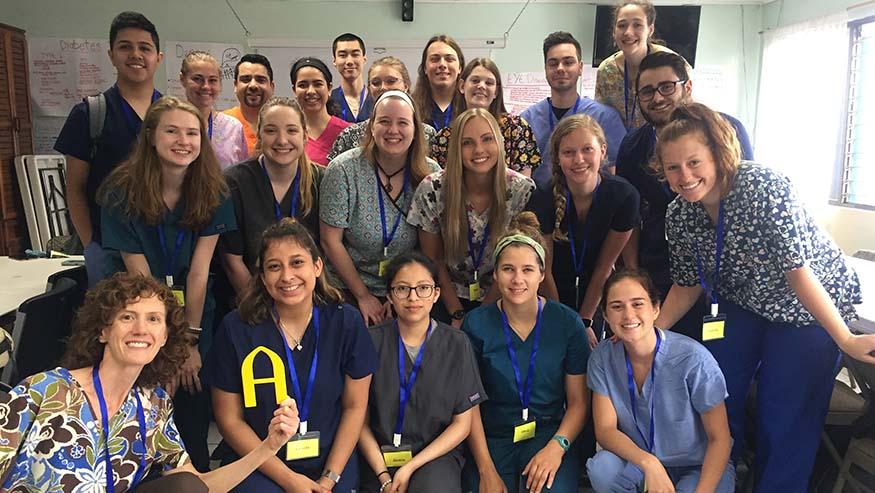 News
Global Classroom Project: The adventure continues
Augustana students continue to explore the world this year, making connections and asking questions while studying abroad virtually.
Although travel largely has been postponed by the pandemic, Augustana faculty are joining colleagues from around the world to teach and plan activities for their students together.
Through the new Global Classroom initiative, faculty and specialists from two or more countries work together developing a course or project in which students get acquainted virtually and learn about each other's culture.
The project will be launched during January term 2021 and continue in the spring semester with learning opportunities that extend the Augustana campus into countries including Japan, Thailand and Ghana.
So far, 12 faculty at Augustana are participating, and some are connecting with colleagues and institutions where Augustana has traveled in the past.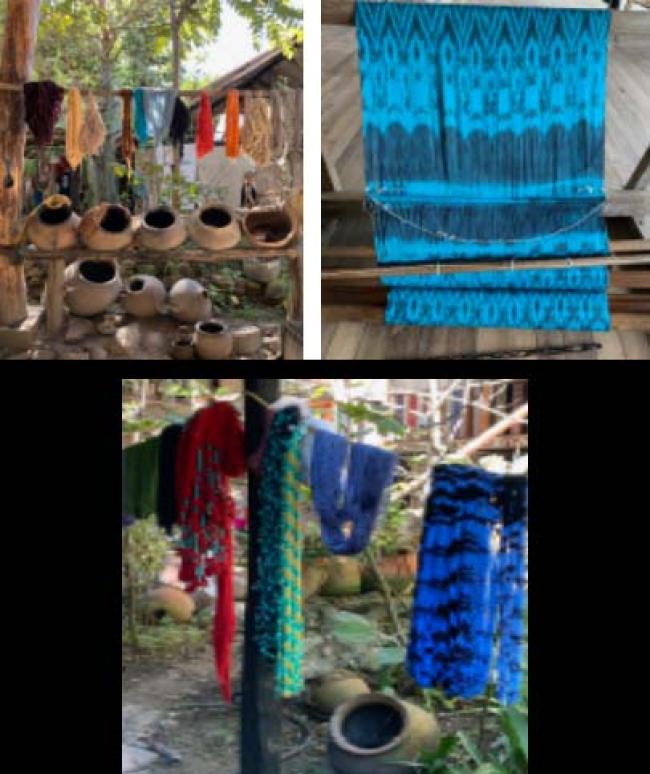 Art, theatre, AI and more
Professor Rowen Schussheim-Anderson's art students will learn about textiles from master weaver José Jiménez of Bullcai, Ecuador.
"He will be a virtual visiting artist in my Art of the Americas class spring semester," she said. "A bilingual Ecuadorian educator will translate and facilitate conversation with the Jiménez family while they explain how ikat weaving is done."
The artists will demonstrate binding the warp, dyeing the yarn and weaving, and show the various plant materials used to produce the dyes. The class will have the opportunity to ask questions.
"Augustana students and I have been visiting Bullcai since 1985 to learn about this unique art form," she said. "The ability to bring the Jiménez family to us now is a true gift!"
Professor Schussheim-Anderson's class is supported in part by a grant from Augustana's Freistat Center.
Dr. Kimberly Murphy's class will include colleagues from Costa Rica, where Augustana has often taken students for health care service learning. Students from Augustana and from Latin America will meet online to talk about health care, climate change and challenges in their home countries and across the globe.
"Through this opportunity, students will explore topics such as indigenous medicine and worldviews and refugee experiences and will compare health care systems, environmental issues and education," she said.
Theatre students in Professor Shelley Cooper's class will hear about theatre and the influence of culture from a professor in Thailand.
Dr. Tauheed Khan Mohd and his students will discuss issues related to artificial intelligence and machine learning with faculty and students in India.
Students of Dr. John Pfautz studying the culture and music of Ghana will hear from lecturers from the University of Ghana. Political science students will meet faculty from institutions in Brazil, Sweden and France, arranged by Augustana's Dr. Mariano Magalhães.
Augustana's Office of International and Off-Campus Programs (IOP) launched the initiative, based on a similar project at the University at Albany-State University of New York.
"It is certain that learning global perspectives is best achieved through direct contact with realities outside of the United States," said Dr. Pedro Bidegaray, IOP director. "However, in the current circumstances, online approaches like this one can help achieve similar goals."
He said that the virtual exchange classes also might benefit students who might not have been able to study abroad even in normal circumstances.
Virtual internships
The IOP also has arranged for students to participate in virtual internships for the spring semester in coordination with the Global Impact Project and community-based groups in Ecuador and Argentina.
The internship will consist of two teams of Augustana students who will tackle either urban gardening and food self-sufficiency in Ecuador, or environmental education for disenfranchised urban communities in Argentina.