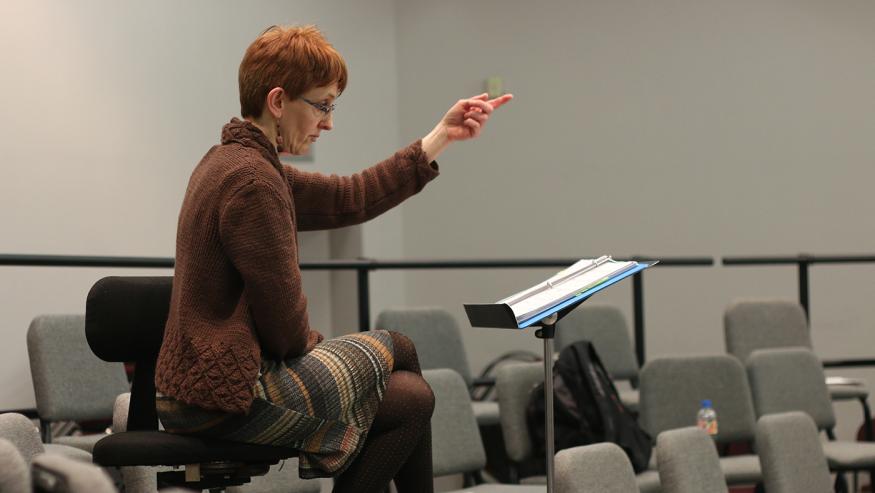 News
Giving voice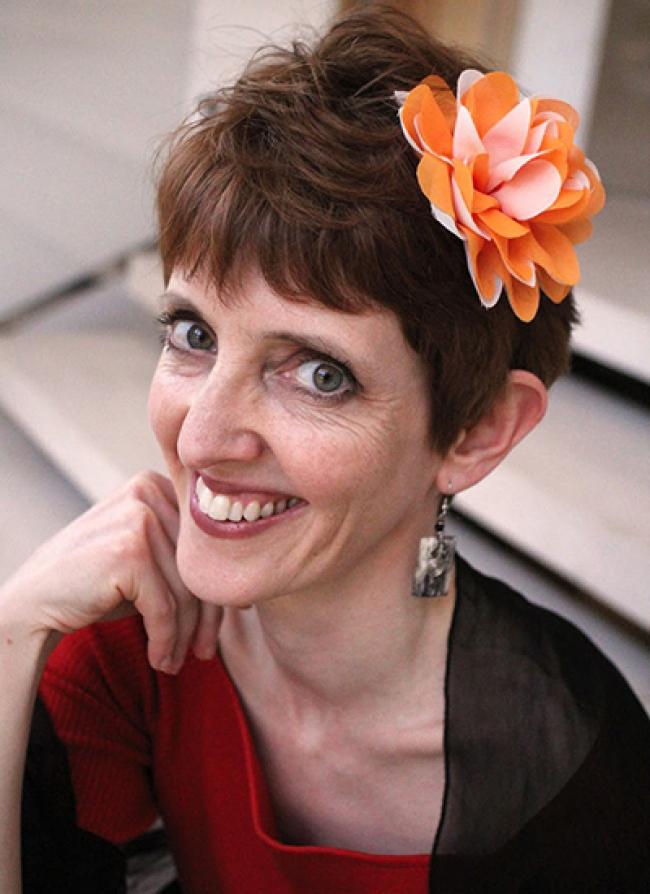 Augustana voice instructor Michelle Crouch has a deep understanding of the anatomy of the voice, and she can teach people how to find their own. Once they do, she can teach them how to use it. 
Her own education prepared her for both. Crouch grew up singing, and when she was 4 years old her family got a piano. There she would sit and figure out tunes, rather than plinking and banging on the keys like most young children. Her family lived north of Calgary, Alberta, where her dad was a pastor. 
"I'm grateful for being raised in the church, because what I learned there is that music isn't about you," she explained. "I was taught to think outside myself and give the gifts I was given."
Heading into college, Crouch leaned toward both music and pre-medicine. She chose music, completing a bachelor's in sacred music, and then bachelor's and master's degrees in music. She taught for 10 years before pursuing a doctorate. 
Her interest in medicine reappeared as an influence when she spent two summers completing vocology courses through the vocology institute of the University of Iowa, taught at the National Center for Voice and Speech in Denver. 
"I didn't need a doctoral degree… I was busy. But when I did that program, that's when I thought, 'I might have a contribution to make,'' she recalled. 
Now Crouch has just completed her eighth year teaching music at Augustana, where she is an assistant professor specializing in voice, musical literacy, musical theatre and opera. To her, teaching individual voices is a joy. 
"Everybody has a much more capable voice than they realize. So when they come with a desire to learn to sing, then they are most of the way there," she said. "My job is to peel ourselves off our selves, so the voice can come forth.
"The delight that students experience when they hear their voice for the first time…. for me it feels like revealing gold in the mother lode."
While Crouch enjoys one-on-one instruction, she sees community music as especially important to the health of society. "As a dramatic presentation, or as a soloist, or as a member of a choir, it makes people able to participate in community-organized music-making, which is by definition anti-violent, anti-apathetic… anti everything causing our society to become eroded and unproductive."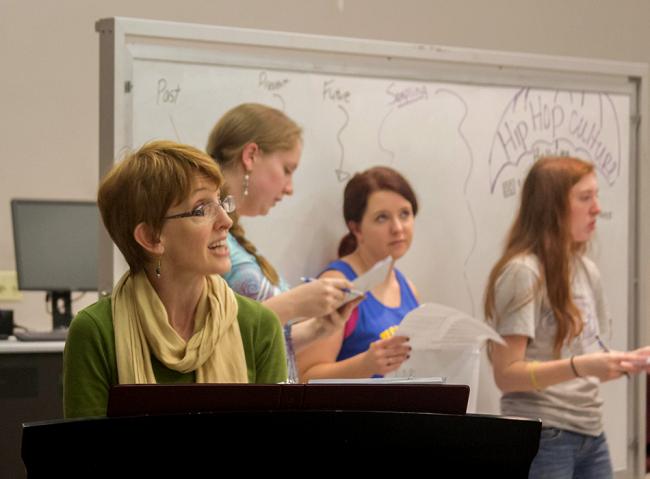 Opera for the greater good
One way she gives to the greater good is through community opera. Right now Crouch is music director for the Opera Quad Cities' production of Mozart's The Marriage of Figaro. St. Ambrose University's director of choral activities, Nathan Windt, is conductor. The fully staged Mozart classic will be performed June 8 and 10 in Allaert Auditorium, St. Ambrose University, Davenport, Iowa.
Opera Quad Cities is a nonprofit community opera company performing in the summer through the partnership of Augustana and St. Ambrose. Augustana alumnus Ron May '74 is its president and artistic director. 
For many years, Rock Island's Genesius Guild presented community opera as part of its summertime theatre performances in Lincoln Park. This year's performance of The Marriage of Figaro rises out of that tradition, and it is the first such performance in 10 years. According to Crouch, the recession of 2008 was a blow to many local institutions, but Opera Quad Cities never really disappeared.
"At the time of the recession they were solvent, but they had the wisdom to say 'OK, we need to take a hiatus,' she said. "So they kept their non-profit status alive."
Now Quad Cities' community opera is alive and onstage again—in the cool, air-conditioned indoors. And Crouch is using her talent for helping singers become part of something larger and greater than themselves. 
"In opera, it's a little different," she said. "Mostly those people have established basic techniques and I am helping them to see a whole of which they are a part. Helping people to do something like that is in and of itself a wonderful way to be present in the world."