News
Geifman Prize in Holocaust Studies winners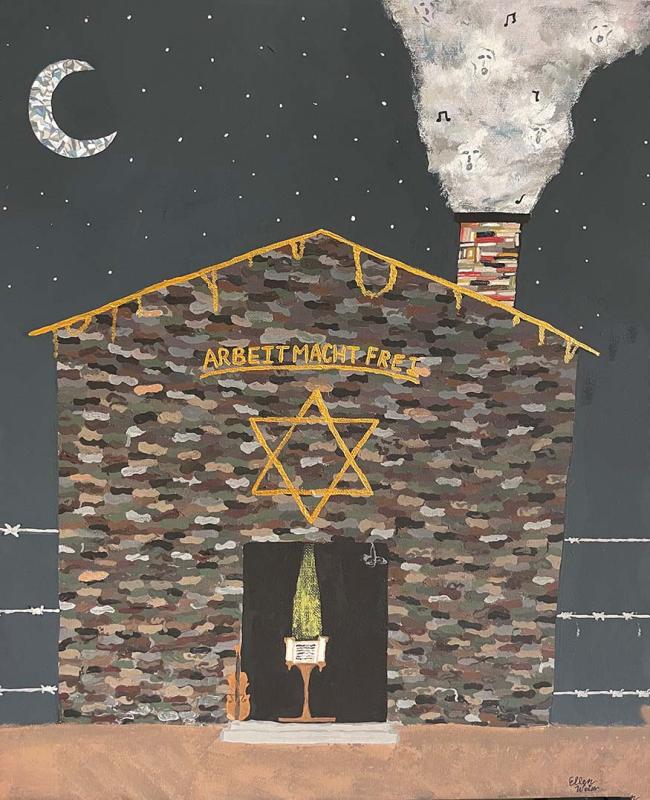 The annual Geifman Prize in Holocaust Studies is a competition in which students write or compose in music and art their responses to the Holocaust.
The winners for 2022 are:
First place: Lauren Anderson, short story, "From the Eyes of Art." Anderson is a sophomore from Port Byron, Ill., majoring in communication sciences and disorders.
Second place: Josie Hathaway, essay, "We cannot afford to forget." Hathaway is a first-year student from St. Charles, Ill., majoring in psychology and pre-medicine.
Third place: Ellen Weiss, painting and poem, "Confiscation of Souls."  Weiss is a senior from Orland Park, Ill., majoring in business administration/marketing.
Honorable mention: Morgan Schroeder, essay, "The Forgotten Concentration Camps of 2022." Schroeder is a sophomore from Davenport, Iowa, majoring in psychology and history.
The Center for the Study of Judaism and Jewish Culture at Augustana sponsors the competition. Supported by the Geifman Endowment, the Geifman Prize in Holocaust Studies carries an award of up to $500.
The winners will present their work at the Celebration of Learning May 4 and have it published in the Augustana Digital Commons.
Contact: