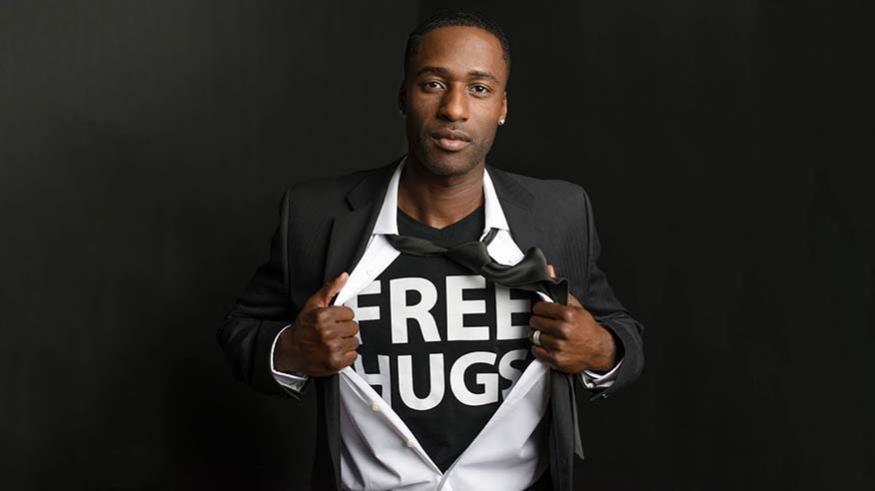 News
'Free Hugs Guy' Nwadike to speak on MLK Day
Augustana College will celebrate the life and legacy of Dr. Martin Luther King Jr. with a virtual keynote by Ken Nwadike Jr. at 10:30 a.m. Jan. 18.
Nwadike is a peace activist, motivational speaker, and video journalist known as the Free Hugs Guy online. He is the founder of the Free Hugs Project, which produces motivational videos to spread love, inspire change, and raise awareness of social issues.
He launched the Free Hugs Project to spread love in response to the bombing of the Boston Marathon in 2014. The Free Hugs Project gained popularity in 2016, as Nwadike made headlines for his peacekeeping efforts and de-escalating violence during protests, riots and political rallies.
The event is free and open to the Augustana community, alumni and prospective students. 
Student, faculty and staff registration
Nwadike's participation is hosted by Augustana College Office of Student Inclusion and Diversity in partnership with the Office of the Vice President for Diversity, Equity, and Inclusion, the Office of Alumni Relations, and the Office of Admissions.
J-term classes will be held on an abbreviated schedule on MLK Day. Courses will meet for 90 minutes, either from 8:30-10:00 a.m. or from 2:30-4:00 p.m.
Contact: