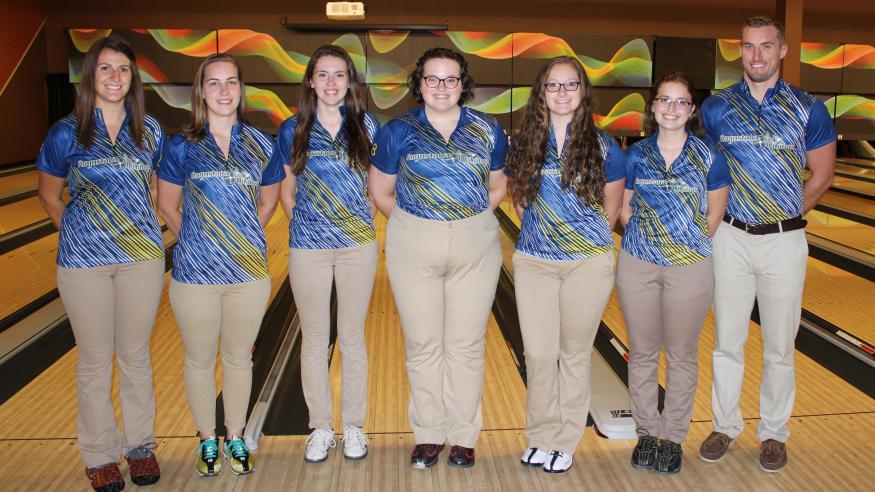 News
First women's bowling team focused on foundation
The Augustana Vikings are competing in women's bowling, as a varsity sport, for the first time in school history.
"These first six (student athletes) are vital to the program because they are going to set a precedent for everyone to come", said Head Coach Marty Resner.
Resner '13 is a three-year football letter winner for the Vikings, and competed in bowling at Oswego (Ill.) High School.
The Vikings are one of a select few NCAA Division III schools competing in women's bowling. They hope to build their program as the sport continues to grow around the country.
Their inaugural schedule started in October and concludes in April.