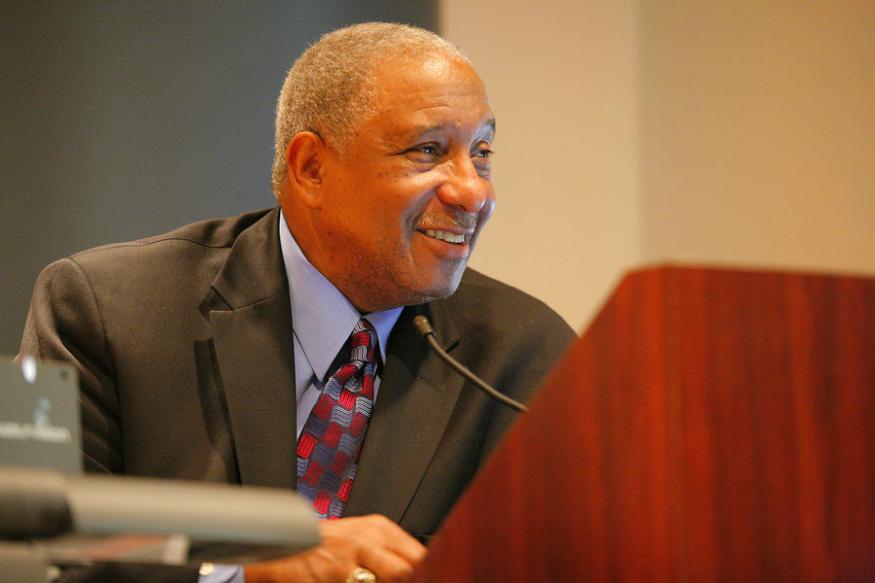 News
Dr. Bernard Lafayette Jr. to speak on MLK Day
Augustana College will celebrate the life and legacy of Dr. Martin Luther King Jr. with a virtual keynote by Dr. Bernard Lafayette Jr. at 10:30 a.m. on Jan. 16, 2023.
Dr. Lafayette will speak on the theme of "Nonviolence in a Time of Civil Unrest: Yesterday and Today."
As a 20-year-old student, Dr. Lafayette was one of the original Freedom Riders. From May until November 1961, the Freedom Riders deliberately violated Jim Crow Laws as more than 400 Black and white Americans risked their safety by traveling together on buses and trains and were met by bitter racism and mob violence.
In 1960, Dr. Lafayette co-founded the Student Nonviolent Coordinating Committee (SNCC) and was a core leader of the civil rights movement in Nashville in 1960 and in Selma in 1965. He has endured arrest, jail time, riots and fire bombings, and time spent at Parchman State Prison Farm as part of his civil rights activism.
He was appointed by Dr. Martin Luther King Jr. to be national program administrator for the Southern Christian Leadership Conference and national coordinator of the 1968 Poor People's Campaign.
In 2016, Dr. Lafayette was awarded the Mahatma Gandhi International Award for Reconciliation and Peace.
His talk will be hosted on Zoom and is free and open to the Augustana community and the public.
Webinar ID
811 8265 0691
Webinar Passcode
812445
Dr. Lafayette's participation is hosted by Augustana College Office of Student Inclusion and Diversity in partnership with the Office of the Vice President for Diversity, Equity, and Inclusion, and the Institute for Leadership and Service.
January term classes will be held on an abbreviated schedule on Martin Luther King Day. Courses will meet for 90 minutes, either from 8:30-10 a.m. or from 2:30-4 p.m.
Contact: