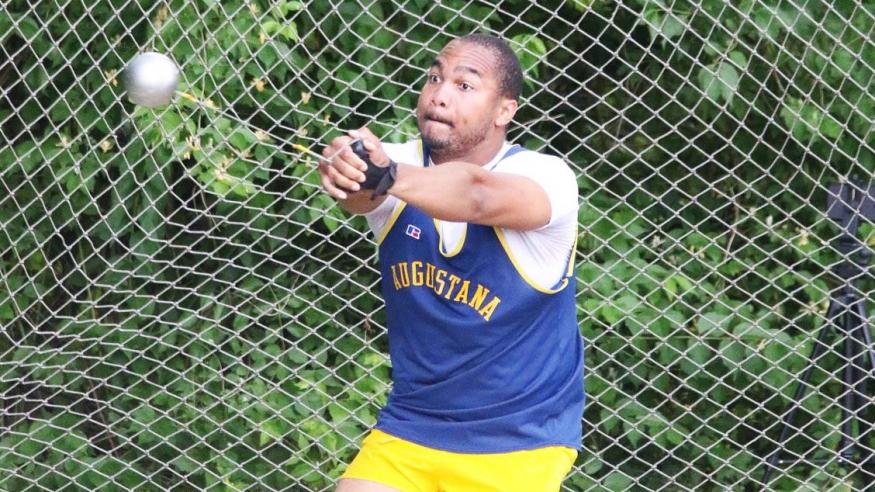 News
Diploma and a national title, all in one week
Marckus Simmons graduated with a degree in biology from Augustana College on May 21. A few days later he truly put the hammer down, throwing it 202 feet and one inch and winning an NCAA national title.
So, yes, it was a big week, Simmons said. But not unexpected.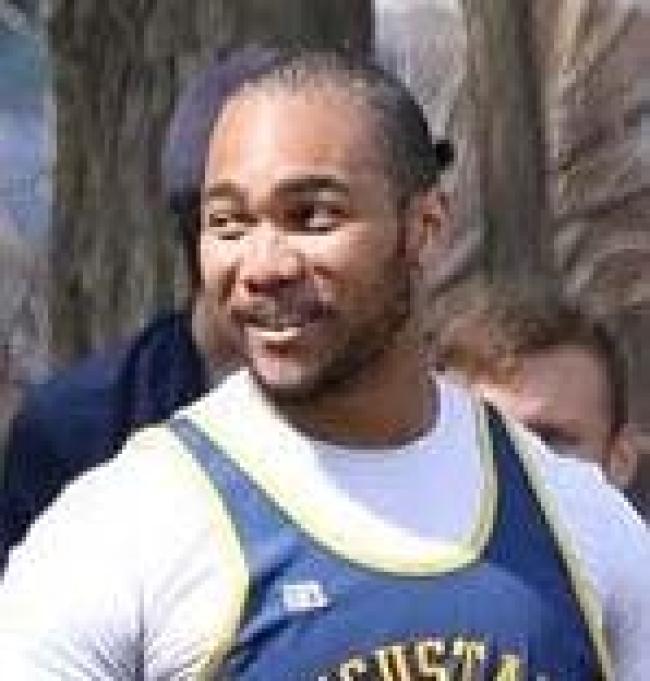 For one thing, when the Downers Grove High School graduate was looking at colleges, he knew he wanted to compete in track and field and also find a place with strong academics. Augustana students are known for their ability to balance athletics with academics. 
"Everywhere else I looked did not emphasize academics the way Augustana did," he said.
So Augustana it was. During his time here, Simmons worked with Dr. Lori Scott for three years on her continuing research on the genetics of the bacteria Meiothermus ruber. And he worked with assistant track coach David Gonzalez '03 on throwing the hammer.
Though he threw the discus and shot put in high school, he and Gonzalez correctly judged that he had the skills to successfully throw the hammer.
Last week at the NCAA Division III championships in Geneva, Ohio, Simmons posted the top four marks of the competition. He had already broken the school record in the hammer three times this year.
His national championship is the first for a Viking individual in track and field in a decade. "I was confident," he said. "I knew that if I could throw relaxed, I could win."
And he's not done. 
"Right now, I'm looking for a job in the Quad Cities and training with David Gonzalez, instead of getting into more competitions, just to get better," he said. "Ultimately I just want to be good enough to be recognized by companies in track and field."