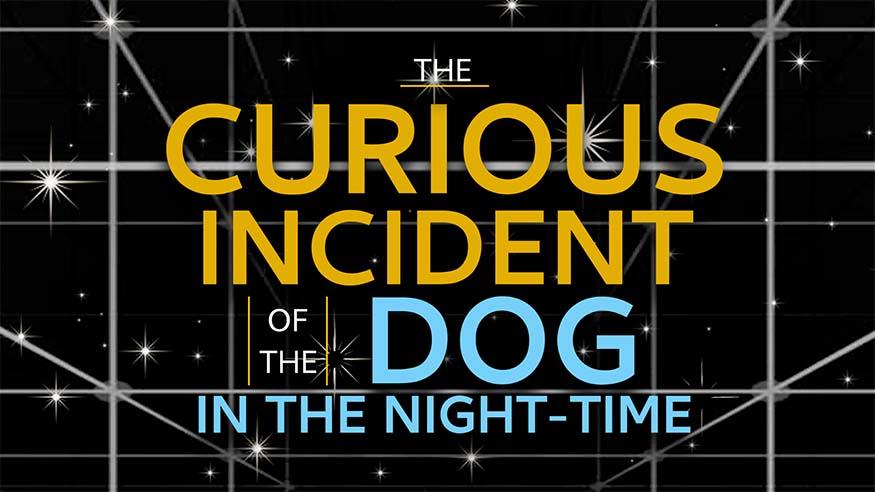 News
'The Curious Incident of the Dog in the Night-Time' March 4-7
Augustana College will present a recorded live performance of "The Curious Incident of the Dog in the Night-Time" March 4-7.
The stage adaption of British novelist Mark Haddon's international best-seller originally was scheduled last December, but was postponed due to the pandemic.
Students tickets are free, but must be purchased by first requesting a complimentary code. 
Faculty and staff tickets are $8; or $10 for the public. Those should be reserved through the Ticket Office.
All tickets must be reserved by 5 p.m. for the March 4-6 presentations and by noon on March 7.
The story is told from the perspective of a 15-year-old gifted autistic boy determined to find out who killed his neighbor's dog. Although discouraged in the pursuit by his neighbors and his father, he persists, and he learns some things about his parents that change his world.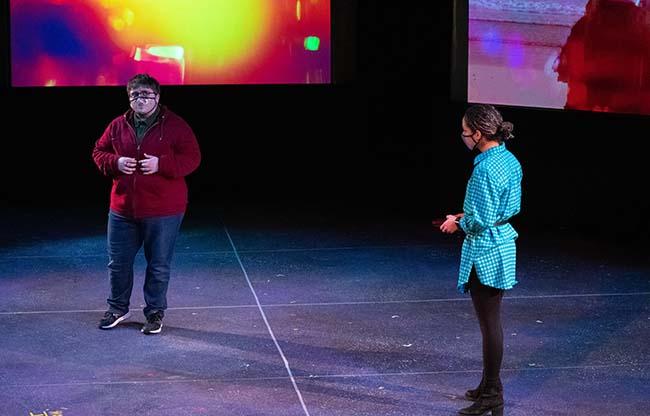 Right after the book was published, author Haddon talked WHYY's "Fresh Air" about the main character, Christopher. "He has a serious difficulty with life in that he really doesn't empathize with other human beings. He can't read their faces. He can't put himself in their shoes. And he can't understand anything more than the literal meaning of whatever's said to him."
The stage production uses lighting and sound effects to help the audience understand Christopher's experience of the world.
"The Curious Incident of the Dog in the Night-Time" on stage earned six Tony Award nominations in 2015, winning five, the most of any play that year.
Cast and crew
The cast includes James Wheeler as Christopher, the 15-year-old protagonist; Ravyn Davis as Siobhan, his mentor at school; Bradley Heinrichs as Ed, his father; and Jacqueline Isaacson as his mother, Judy.
Voice actors are Amber Johnson, Will Crouch, Brian Heffernan, Noah Hill, Lindsey Edwards and Kelsey Notestein. Understudies are Virgil Hajdys and Kaitlin Jacobson.
The production is directed by Jeff Coussens. Others on the production team are Rebecca Casad, assistant director; Mark Lohman, scenic designer and technical director; G. Neil Holmquist, lighting designer; Riley Scranton, assistant lighting designer; Sam Ramont, sound designer; and Jonathan Quigley, video designer.
Also, Kasia Olechno, stage manager; Trinity Filut, assistant stage manager; Keenan Ellis, dramaturg; Jon Jawrowski, light board operator; Ray Hughes, sound board operator; and Roger Pavey, Johann Roman and Riley Scranton, projection operators.
Ryan Hurdle provided the original music composition.
Also, Ellen Dixon, costume designer; Carly Davis, Megan Hoppes and Elisa Wynn, costume construction team; and Ezkekiel Aurelius, costume run crew.
Megan McLaughlin is the house manager. Set construction team is Emily Allison, Trinity Filut, Bradley Heinrichs, Titus Jilderda, Jarod Kovach, Audrey Marx, Kasia Olechno, Isabella Pakravan, Roger Pavey, Faith Rund, Riley Scranton, Madalyn Snyder, Gregory Warner and Brycen Witt.
Miles Potje, Zachary Misner and Man Lun are the run crew. Emily Keiner, Aubry Dewald and Ce Ce Olvera are the props crew.
Contact: