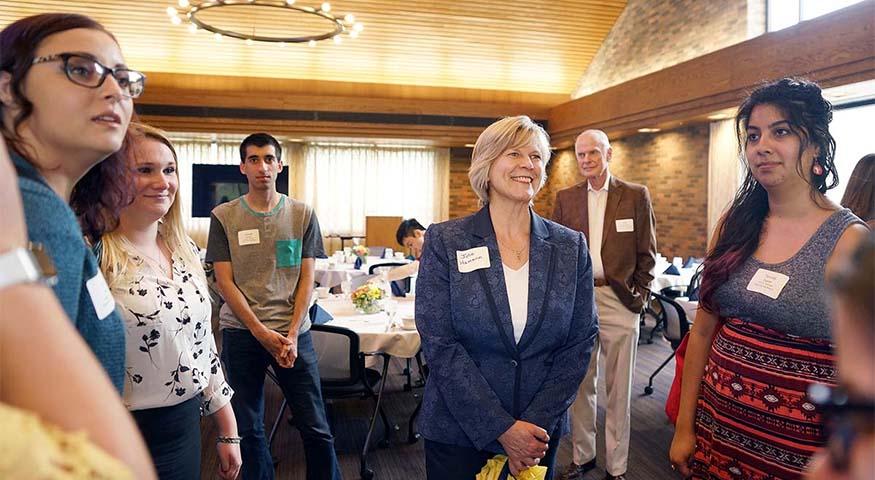 News
Close the Gap donors, recipients celebrate
The first students to receive Augustana's Close the Gap scholarships are graduating this month. At recent dinner on campus, donors and the students they've helped celebrated their success.
Close the Gap scholarships are four-year awards for high-ability, low-income students who have need that goes beyond the assistance available through traditional scholarships, grants and loans. 
• $4,160,207 has been committed by donors to Close the Gap since 2015.
• In four years, 202 individuals, families, foundations or corporations have given Close the Gap assistance.
• In May 2018, 90 students who received Close the Gap awards to attend Augustana (the first group of seniors) will graduate.