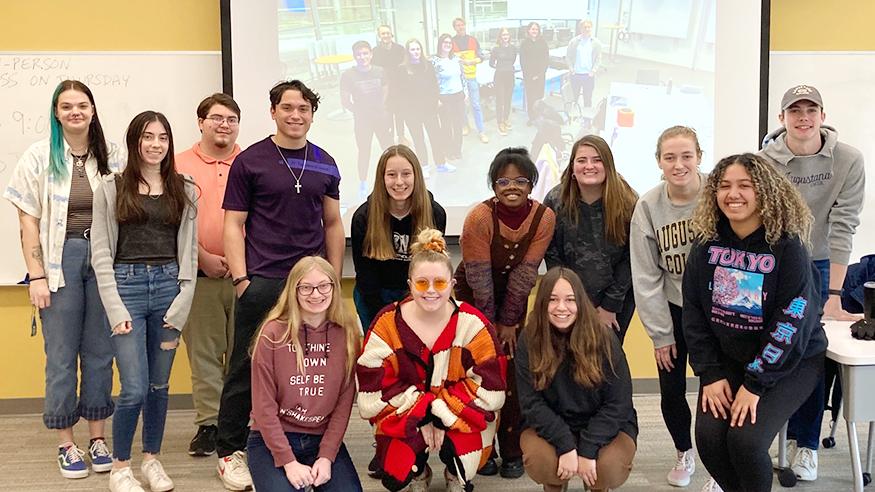 News
In class with Swedish peers without leaving campus
Dymitri Kanellakis '24 was registering for fall classes at Augustana and randomly clicked on "SCAN-310A Crises in Sweden-US" to fulfill a global studies requirement.
He never expected eight of his classmates would be nearly 4,500 miles away at Uppsala University, one of Europe's most prestigious academic centers and Sweden's premier school for the liberal arts.
"It's so cool; it's been an awesome experience," said Kanellakis, a transfer student from Cary, Ill. "I never thought I'd be collaborating with students across the Atlantic when I came to Augustana."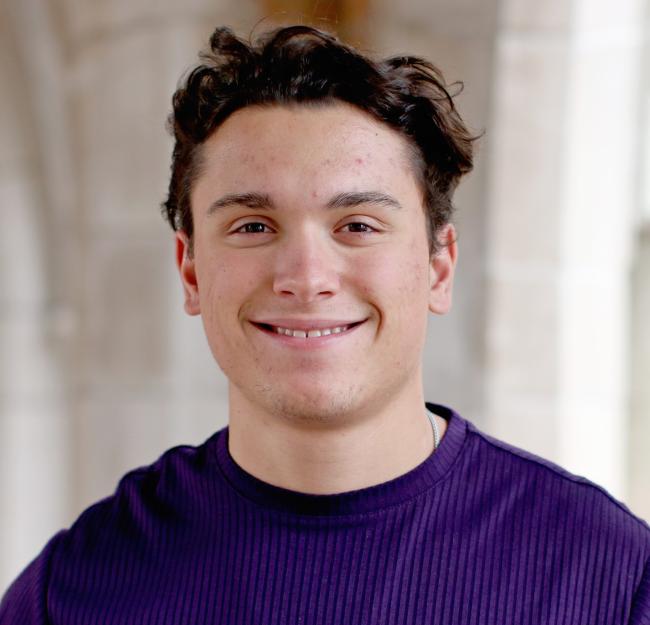 A first for Augustana
Although Augustana has a longstanding relationship with Uppsala, this is the first virtual course for students from both institutions. Centered around multi-week collaborations, the class operates through online platforms and virtual meetings.
"The course gives students an immersive cross-cultural experience on two continents without leaving Rock Island," said Augustana's Dr. Mariano Magalhães, who is co-teaching with Uppsala's Dr. Adam Hjorthén. "In their reflection journals, our students have commented about how much they've enjoyed learning from their peers in Sweden."
On class days, Augustana students log on at 8:30 a.m. CST and Uppsala students at 3:30 p.m. CET to manage the seven-hour time difference. This also accommodates the Uppsala students who are master's program candidates or who work during the day.
"We discussed having a virtual course with students from both schools as part of a new formal agreement between Augustana and Uppsala," said Dr. Wendy Hilton-Morrow '94, Augustana provost. "I'm excited we were able to make it happen this fall, and that our students have responded so well."
By drawing on research in fields such as history, political science, American studies and Scandinavian studies, the course seeks to develop interdisciplinary understandings of what a crisis is, and how it is dealt with in the two countries.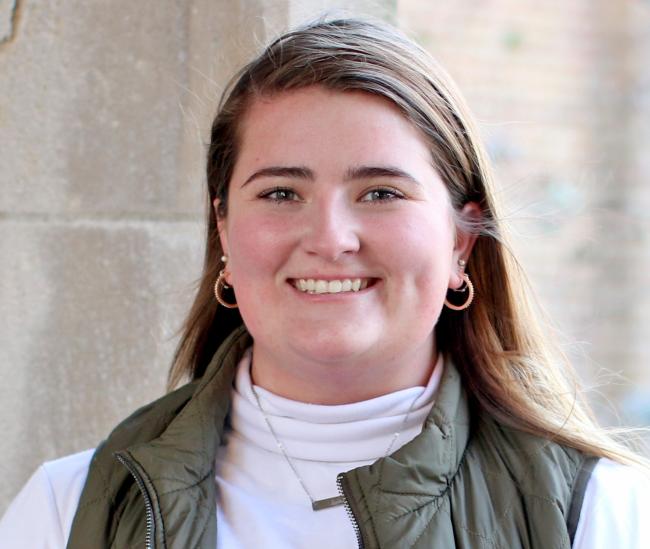 "One thing I've learned that separates the two countries in handling crises is that the United States has a high focus on the economy and the benefits and detriments that will come from a change in politics," said Lauren Pillion '23, a biology and environmental studies double major from Ladd, Ill. "And the parties are so polarized that there is less conversation about the benefits of citizens and more conversation about which party is wrong.
"On the other side, Sweden is less polarized in the fact that they provide more for their citizens, such as health care and party communication. There is less segregation between parties and more of a basic level of understanding that some things need to be provided to citizens, such as health care or abortion rights."
Cross-cultural learning
Both Pillion and Kanellakis noted the Uppsala students' respectful and humble approach to collaborative work. 
"They value listening," Pillion said. "Rarely did they speak over or interrupt one another. My group discussions often led to engaging conversations about how we could include everyone's ideas in order to reflect what was important to everyone."
Because of the rigor of the course and its emphasis on collaboration, Kanellakis said it taught students from both schools to trust one another in regards to their individual assignments in the group projects. It was interesting too, he said, to see more self-directed learning at Uppsala. Instructors take a less hands-on approach than at Augustana, and probably at American colleges in general. Class attendance is optional provided the work is completed.
A business administration-finance major, Kanellakis says he's headed toward a career in finance, banking or consulting. Although he never thought about leaving the United States, his SCAN-310A experience has changed that. 
With a growing interest in international business, he'd now like to travel to Sweden, Norway and Denmark, and possibly take a job there after Augustana.
According to Dr. Hilton-Morrow, Augustana and Uppsala will offer SCAN 310A to students at both institutions again next fall. Augustana also is exploring other programs that feature cross-cultural opportunities with Swedish students.