Notices received as of Feb. 28, 2018.
1963
Carol Stoj Tempel is a candidate for the South Carolina House of Representatives District 115.
1973
Paul Anderson is working with the House of Tears Carvers of the Lummi Nation on their Totem Pole Journeys, fighting the fossil fuel industry and providing publicity and education across the West. There is a traveling five-year museum exhibit featuring a Jewell James Totem Pole, videos by Lummi member Fred Lane and images by Anderson. The exhibit will run for six months at each museum.
1976
Bill Simpkins received an Early Achievement in Departmental Leadership Award from the College of Liberal Arts and Sciences at Iowa State University (ISU). He recently completed a term as chair of the Department of Geological and Atmospheric Sciences at ISU.
1978
Paul Renken sang with the Swahili choir of St. Anne's Lutheran Church, London, in the 500th anniversary commemoration service of the Reformation held at Westminster Abbey in London in October 2017.
1979
Beth Nelson Smayda will receive the Civic Engagement Award by the League of Women Voters of White Plains (New York) on March 11. She served on the White Plains Common Council from 2010-2017, and was chair of the City Budget and Management Advisory Committee. She was also council president for 2 years. She is co-founder of the Northeast Women in Public Finance, a network of more than 1,000 women from all fields in the public finance industry. She served as co-president and was recognized by the industry publication The Bond Buyer as a "Trailblazing Woman in Public Finance."
1980
Renee Pippitt Sims was promoted to loan administrator with BMO Harris Bank N.A. Private Bank Loan Administration Team in Naperville, Ill.
1984
Denise Chioles Vershay retired from Plainfield School District 202 after 35 years in education, both as a teacher and principal.
1991
Amit Bhatia finished his Ph.D. in intercultural studies from Trinity Evangelical Divinity School, Deerfield, Ill., in 2015. In November 2017, his book, "Engaging Muslims and Islam: Lessons for the 21st-Century American Evangelicals," was published by Urban Loft Publishers in Portland, Ore.
1992
Dawn Rundman was promoted to director of Faith Formation Resource Development at Augsburg Fortress, and assistant director of ELCA Relations at 1517 Media, the publishing ministry of the ELCA. She also has authored two picture books in the Frolic early childhood series: "Uri and the Busy Day" and "Jo and the Not-So-Little Lie."
1995
Necco McKinley is the vice president of Strategic Partnerships and Business Development at the Washington, D.C.-based Blackboard, Inc.
Erica Pugh Taylor is the obstetrics and gynecology clinical director at Mercy Hospital and Medical Center in Chicago. She serves as a Junior Fellow member on the Council on Resident Education Committee, and is a lobbyist on Capitol Hill with other physicians in the United States regarding issues impacting the delivery of equitable health care to women.
1996
Thomas "Stymie" Skawski and his wife had a daughter, Avery Grace, on Aug. 24, 2017 (Asher James).
1999
Jonathan Howell is director of human resources at Springfield College in Springfield, Mass.
2000
Sara Klein was appointed director of education at the Vero Beach Museum of Art in Vero Beach, Fla.
2003
Jaclyn Pfeiffer Kuechenmeister and her husband had a son, Michael Kuechenmeister, on Sept. 26, 2017.
2006
Jaime Battaglia Clark had a son, Parker, on Sept. 15, 2017 (Blake).
2008
Maegan Skahill and Greg Knapp had a daughter, Ellen Knapp, on June 8, 2017.
2009
Lindsey Homfeldt was named to the Marquette Academy 2018 Class of the John Pocivasek Hall of Fame. She was a member of the Vikings' 800-meter medley relay team in 2003 and 2004.
2010
Paul and Melissa Fobert Lambrecht had a son, Ethan, on Feb. 1, 2018 (Matt, 3).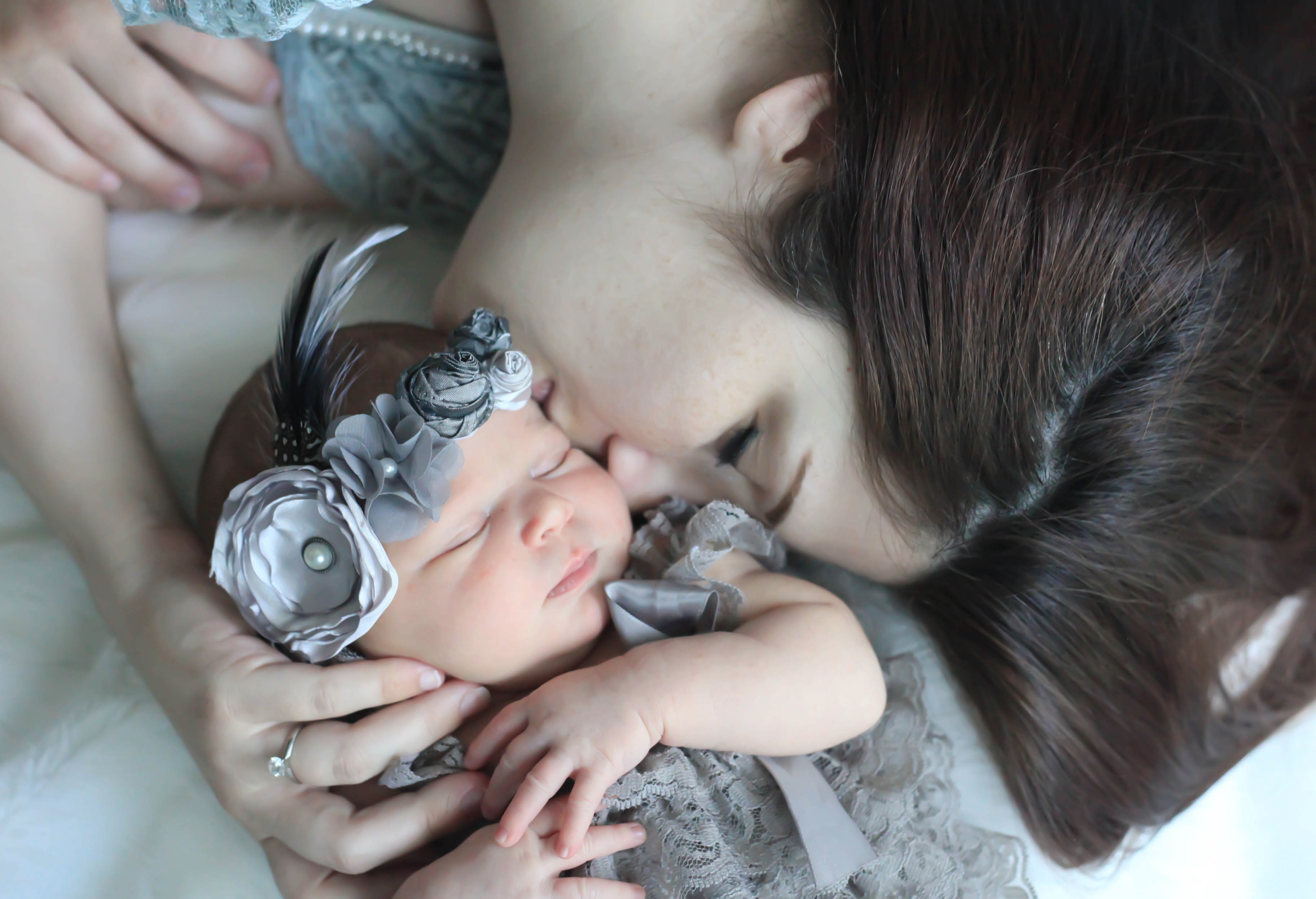 Tiffany Curtis Robinson and her husband had a daughter, Olivia Lynn Robinson, on May 20, 2016.
2011
Becca Noffsinger married Mark Snyder on Feb 3, 2018. She is a product designer at SpringCM in Chicago.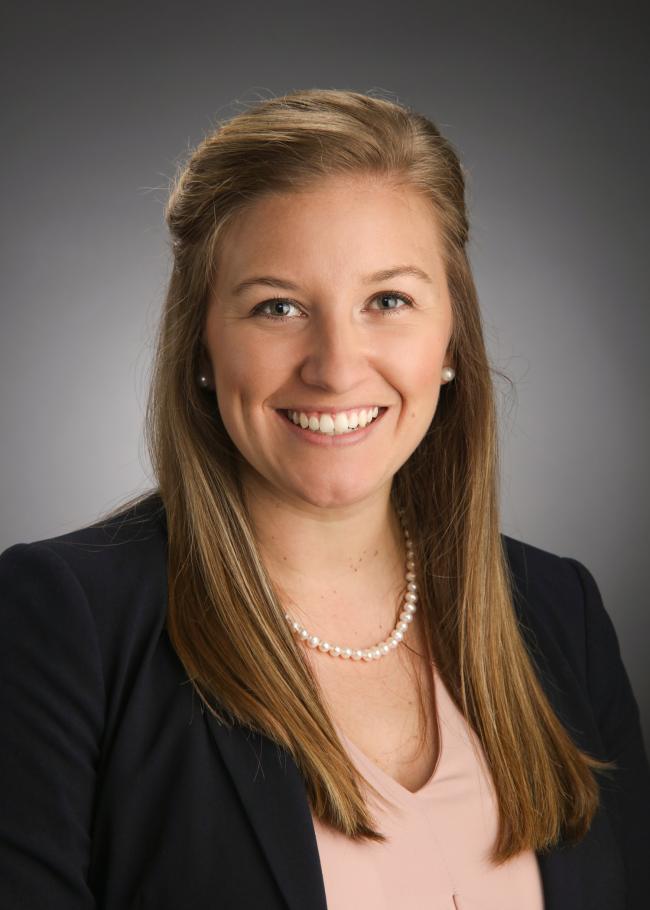 2012 
Rhea Torman joined the Chicago office of Swanson, Martin and Bell, LLP to focus on asbestos litigation and toxic tort litigation. She received her J.D. in 2015 from Valparaiso University Law School. She was previously an associate at Sinars Rollins, LLC in Chicago.
2013
Grace Neigel is an account supervisor with TBWA World Health in Chicago.
Deaths
Notices received as of Feb. 28, 2018.
Leila Anseen '38 Webster on Feb. 8, 2018.
Marie Peterson '42 Colburn on Sept. 1, 2017.
R. Annette Anderson '44 Lindstrom on Feb. 1, 2018.                                 
Carol Johnson '44 Cofey on June 15, 2016.                                        
Florence Frahm '44 Wallisa on March 18, 2017.                                 
Marcella Freu '44 Nystrom on Nov. 30, 2012.               
Eloise Schmitz '45 Thedieck on Oct. 17, 2017.                                     
Willard Blomquist '46 on Dec. 5, 2017.             
Bryant Zimmerman '46 on Sept. 21, 2016.                    
A. Milton Lundeen '48 on Oct. 13, 2016.                         
Janet Gustafson '48 Ytterberg on Dec. 7, 2017.                         
Ruth Staack '49  Flaskamp on Feb. 24, 2017.                            
Earl Maynard '49 on May 30, 2015.                     
Gordon Alcorn '50  on June 26, 2016.
Swen Bohlin '50 on Nov. 28, 2008.                      
Willis Gouwens '50 on April 30, 2010.                           
Robert Olufs '51 on Nov. 11, 2016.                                  
Betty Dahlberg '51 Post on Dec. 5, 2016.                                    
Olin Oliver '52 on Jan. 12, 2013.  
Elizabeth Swanson '52 Ralph on Jan. 18, 2018.            
Marilyn Setna '52 on Oct. 24, 2015.         
Leroy Hannon '53 on July 21, 2016.                                
Agnes Nussle '53 Ravnholt on April 27, 2016               
Ronald Shirkey '53 on June 10, 2012.                             
Jack Wyeth '53 on Feb. 21, 2017.                         
James Dahlgren '54 on Nov. 21, 2017.                 
Ruth Hess '54 Holmberg on Nov. 24, 2017.                               
Ronald Magnuson '54 on Feb. 6, 2018.                           
John Sabbath '54 on Feb. 9, 2018.                        
Marlene Anderson '58 Johnson on Feb. 13, 2017.        
Charles Sorensen '64 on Feb. 23, 2018.                                      
John Bolm '67 on Feb. 8, 2018.                                         
Ronald Darnall '73 on Feb. 2, 2018.                                
Cynthia Ender '75 Boris on Jan. 6, 2018.                        
Molly Nesseler '80 DeMink on Feb. 18, 2018.               
Enrique Diaz '84 on Feb. 17, 2018.