Notices received in November 2019.
1955 and 1957
Jim Horstmann '55 and Carol Griffiths '57 Horstmann received the Distinguished Service to Philanthropy Award at the National Philanthropy Day Event, hosted by the Quad Cities chapter of the Association of Fundraising Professionals. They were recognized for their many years of philanthropic giving and volunteer work with many nonprofit organizations in the Quad Cities. Jim and Carol have created endowed scholarship funds at the college, and have included Augustana in their legacy plans.
1965
Linnea Allen Holmer retired from teaching piano lessons after 50 years. She continues to play the organ at the Episcopal church where her husband, Mark, serves on a part-time basis.
1969
Larry Kuster was elected as a LifeTime Trustee of MacMurray College, Jacksonville, Ill., in recognition of past service to the college.
Timothy Lomperis is an opinion columnist for The Daily Times of Blount County, Tenn.
Dick Mosher, Counsel at Dentons in Honolulu, was appointed as an independent mediator for the Japan International Mediation Center in Kyoto, Japan.
1971
Gail Goepfert has published two books: Tapping Roots (Kelsay Books, 2018) and Get Up Said the World (Červená Barva Press, 2019).
1972
Marvin Bergeson plans to retire from Tanana Valley Clinic Pediatrics in March 2020.
1976
Karla Close retired from Massage Envy, South Elgin, Ill., after 10 years as a licensed massage therapist.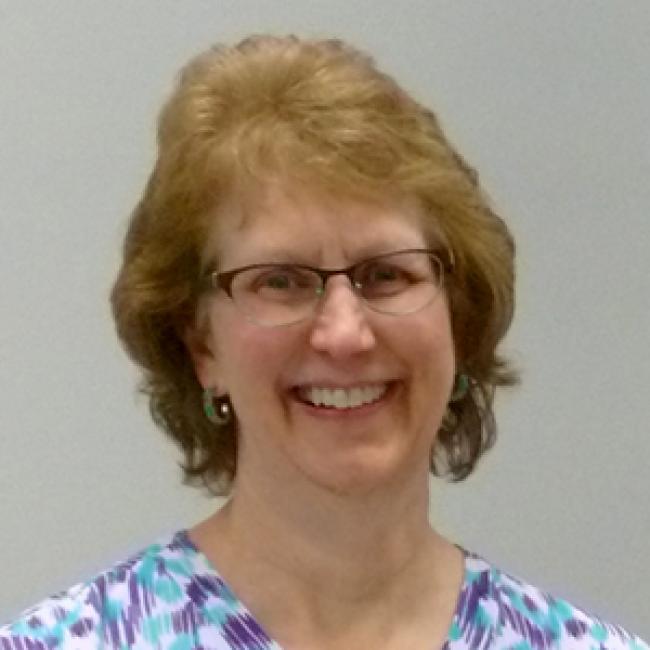 1978
Diane Weiss Wilson retired from Mercyhealth System (Rockford Memorial Hospital Lab) after nearly 41 years as a medical technologist/clinical laboratory scientist.
1985
Aaron Kennedy joined TitletownTech and the University of Wisconsin-Green Bay as entrepreneur-in-residence. TitletownTech, a partnership between the Green Bay Packers and Microsoft, builds and funds early-stage high-growth businesses.
David Miller teaches art at Havana High School, after 21 years at V.I.T. High School in Table Grove, Ill. He continues to work as a freelance photographer and reporter for the Cass County Star Gazette in Beardstown, Ill.
1987
Mark Vanderpool was recognized by the Michigan Municipal League with the Jim Sinclair Exceptional Service Award. He is the Sterling Heights, Mich., city manager.
1988
Marko Krpan received a Fellowship by the American Osteopathic Academy of Orthopedics for service to the orthopedic profession. He also was named chairman for the Department of Orthopedic Surgery at Rockford (Ill.) Memorial Hospital.
1989
David C. Anderson was called to serve as pastor at Trinity Lutheran Church in Coal Valley, Ill.
Mark Doles is the executive director of the DuPage Airport in West Chicago, Ill. He celebrated 30 years of service with the DAA in July 2019. His foray into aviation was as a member of the DuPage Airport summer crew while studying at Augustana.
1998
Jordan Stoner is on the board of the Employee Community Fund for Boeing South Carolina, where he works with local nonprofits to help disperse grant money around the community. He has been with Boeing for four years, and recently was promoted to product manager.
Christy Heimer Witherspoon completed the certificate program, "Drugs in Sports," through the International Olympic Committee, as part of her work with the U.S. Anti-Doping Agency.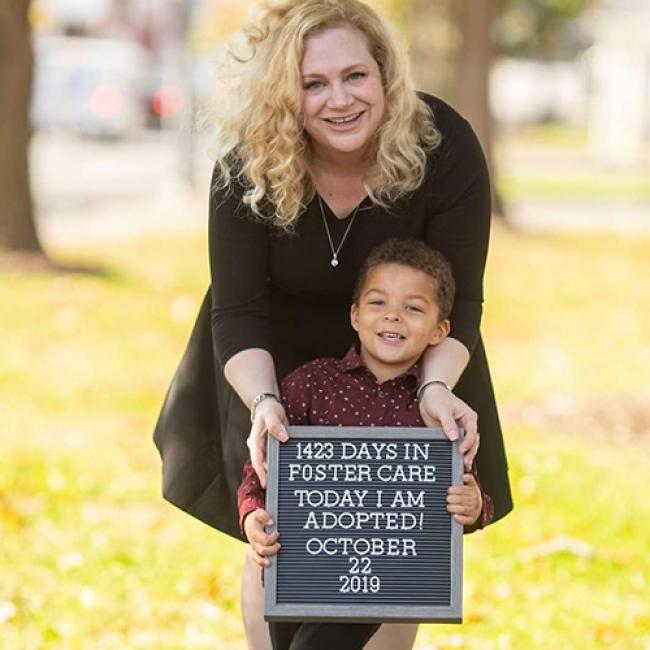 2001
Jennifer Fransen adopted a son, Alexander James Fransen, on Oct. 22, 2019. Jennifer is an instructor in the Department of Political Science at the University of Kentucky.
2003
Steven A. Schulz is pediatric medical director for Rochester Regional Health in the Rochester, N.Y., region. His clinic in Geneva, N.Y., was awarded a contract from the Center for Disease Control (CDC) for its work collecting samples from children with ear infections using a procedure known as tympanocentesis (ear tap).
2007
Laura Angelillo had a daughter, Kara, on July 27, 2019 (Kevin Ramey; Bradley, 3).
2008
Julia Hogren Dellitt published Get Your Life Together(ish), a self-help book for young people. She is a freelance writer whose work has been published by BuzzFeed, Forbes, SELF, Lifehacker, Brides, The Everygirl, Aaptiv and others.
Julianne Franks Tongue and James Tongue '09 had a daughter, Evelyn, on Sept. 25, 2019 (Aidan, 4).
2010
Ashley Crawford Negele had a daughter, Allison, in February 2019.
2011
Katrina Jensen Graf had a son, Leo Karl Graf, on Oct. 27, 2019 (Micah).
Jeremy Hoffman was honored as one of Style Magazine's Top 40 Under 40 in Richmond, Va. He recently was promoted to chief scientist at the Science Museum of Virginia.
2013
Joe Bright married Keegan Strabala on June 1, 2019. Joe is director of research and planning at Sauk Valley Community College.
Macy Marie Hernandez is co-founder and director of public relations for The Hourglass Collective, a theatrical organization based in the suburbs of Chicago. The organization is devoted to developing diverse onstage opportunities for minority voices by way of non-traditional casting and producing works spanning various genres.
2014
Paul Kleinhans-Schulz is the Quad-Cities River Bandits' assistant general manager.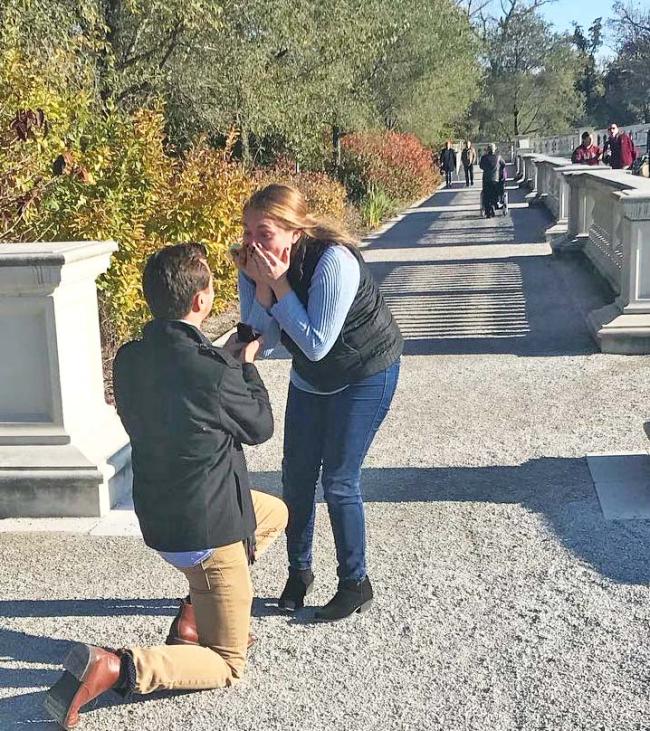 2017
Katrina Friedrich and Chris Saladin are engaged to be married. Chris and Katrina met on the Augustana cross country team their freshman year and have been dating ever since! Chris is working toward his Ph.D. in history at the University of Minnesota, and Katrina is working toward her Ph.D. in clinical psychology at Saint Louis University.
Alyssa Hernandez is a graduate teaching assistant in communications at Illinois State University.
2018
Joseph Cross has an internship through Birthright Armenia, at the Geological Society of Armenia.
Jennifer Darby is an admissions counselor at Augustana College.
Mahvish Fatima is an accountant in the accounting/finance development program at HNI Corporation.
Hayden Holland is pursuing a Ph.D. in analytical chemistry at Marquette University.
My Pham is enrolled in a dual-degree program (accounting and business analytics) at the University of Texas at Dallas.
Phoebe Strell attends the University of Minnesota for a dual D.V.M./Ph.D. program.
Dat Tran attends Baylor College of Medicine for a Ph.D. program in quantitative and computational biomedical science.
Natalie Wuest is a library associate with the Algonquin Area Public Library District.
Deaths
Notices received in November 2019.
George Anderson '51 on July 12, 2019.
Lorraine Johnson '51 Anderson on Aug. 17, 2019.
Charles Busse '53 on Nov. 23, 2019.
John Tait '54 on Nov. 9, 2019.
William Bonds '57 on Oct. 9, 2019.
Ellen Abrahamson '60 on Nov. 9, 2019.
David Norling '60 on May 3, 2019.
Sarah Falk '60 Peterson on Oct. 31, 2019.
Margene Lehman '64 on Nov. 3, 2019.
Robert Dornon '67 on May 19, 2017.
Ronald Fess '67 on Oct. 11, 2019.
James Sylvester '69 on Nov. 19, 2019.
Helen Ankrom '70 Crandall on Jan. 29, 2018.
Norma Kim '78 on Nov. 13, 2016.
Michael Staes '87 on Nov. 2, 2019.