Notices received as of Oct. 27, 2017
1953
Vivian Bergsrud Becker serves on the coordinating team to co-sponsor a Syrian refugee, through RefugeeOne in the Chicago area. She also is leading an interfaith initiative with a local Turkish Muslim women's group.
1957
Roger Nyquist released a new CD (his 33rd album) in July 2017, and performed the inaugural organ concert and recording, "Miraculous Medal Shrine," in Philadelphia.
1961
Raymond Carlson wrote a book, "Unconditional Happiness" (Outskirts Press).
1962
Thomas Benson is the founder and first president of the International Association for Senior Debate, a non-profit promoting debate opportunities for older Americans in lifelong learning programs.
1967
Darrell Bloom is retired as professor and dean at National-Louis University, and is VP in the family publishing company, New Horizons Learning Resources.
1968
The University of Illinois Board of Trustees approved the designation of Sharon Anderson Telleen, Ph.D., as Research Associate Professor Emerita, School of Public Health, University of Illinois at Chicago. Dr. Telleen retired from the University of Illinois at Chicago in 2011.
1972
John Matthews married Eunice Stark on May 28, 2017.
Mark Schwiebert has served the last two years as board chair for Unity Point-Trinity, which operates four hospitals in the Quad-Cities region. He recently was elected to the Unity Point System Board, headquartered in Des Moines, Iowa.
1974
Rachel Bergeson is president of the New York State College Health Association.
Ron May will guest conduct the Augustana Choir and Chamber Singers for winter term 2017-18, during Jon Hurty's sabbatical leave. He is chairperson for Performing Arts at Creative Arts Academy in the Davenport School System.
Christine Anderson Petty is a "Dual Pilgrim" of the UNESCO World Heritage Pilgrimages (currently there are only 2,000) by completing both the Camino de Santiago (2016) and the Kumano Kodo in Japan (2017).
1976
Karen Kich Bentz retired from teaching in Littleton Public Schools in Littleton, Colo.
1977
Merry Fritz Keith retired in June 2017 from the Klein, Indiana School District, after 17 years as an elementary P.E. teacher.
1979
Gordon Campbell, director of the U.S. Army Acquisition, Logistics & Technology Integration Office, retired Oct. 1, 2017, after 36 years of federal service.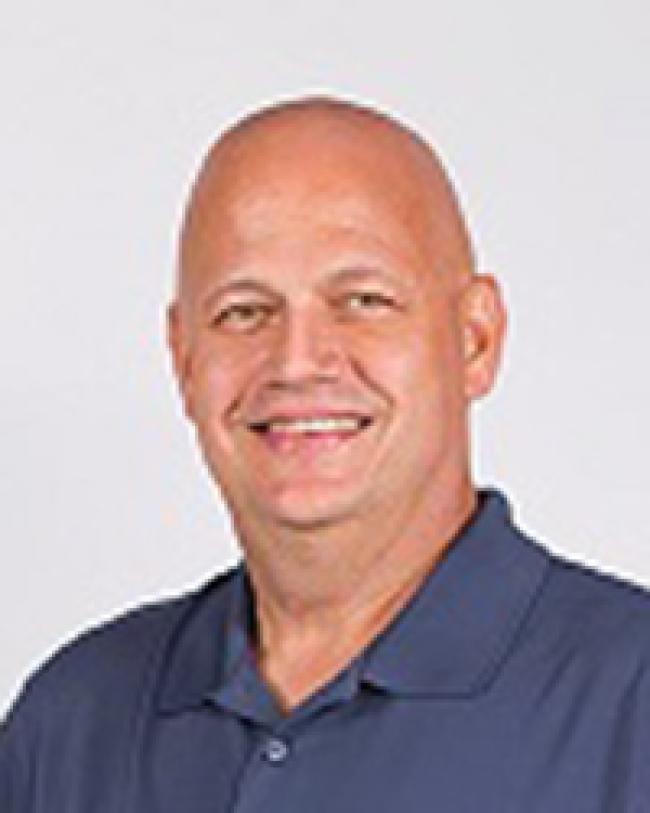 Jeffrey Ebbesen came out of retirement to become the controller at Professional Retail Service, an internet retailer located in Northglenn, Colo. He retired and moved to Colorado in 2014 with his wife, Connie.
1982
Millicent Knight is an optometrist and vice president of professional affairs with Johnson & Johnson Vision.
1984
Cheryl Draeger received a Masters in Theological Studies from Drew University in Madison, N.J. She runs a small house church called Ecumenical Fellowship in Davenport, Iowa.
Glenn Meeden graduated in May 2017 with a Masters in Theology from Emory University, and currently is enrolled in the Ph.D. program at Grand Canyon University in Phoenix, Ariz.
1985
Deanna Call Chew was installed to a one-year term as president of the Independent Insurance Agents and Brokers of Arizona.
1987
Ty Covey is a partner at Mayer Brown LLP in Chicago. He was selected by Best Lawyers as Lawyer of the Year in Administrative/Regulatory Law in Chicago for 2016. He also recently published an article on the history of telecommunications law in the American Bar Association's "Infrastructure" magazine.
Stephen Hinkle received the SUNY Chancellors Award for Faculty Service in April 2017.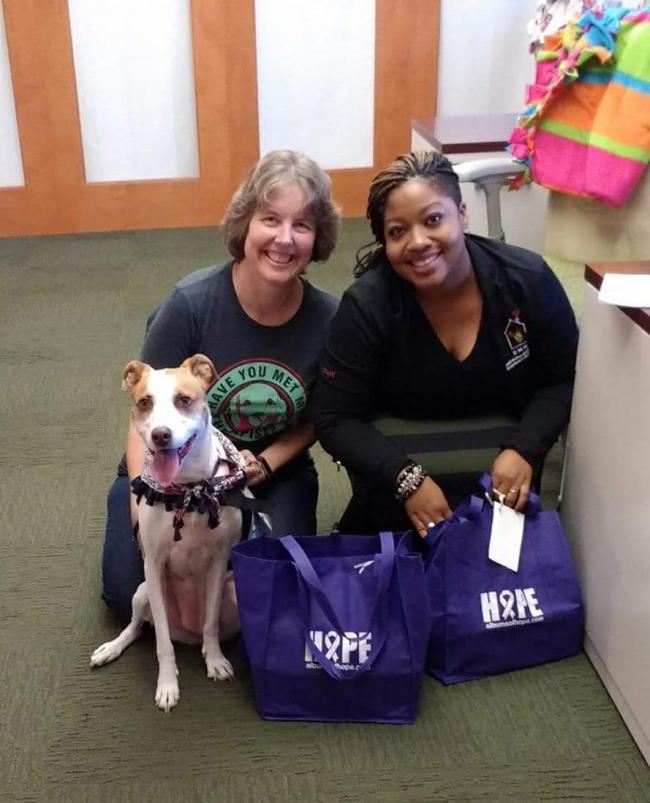 1989
Laura Townsend created the non-profit Albums of Hope in 2011 after losing her husband to cancer. She has donated nearly 20,000 pocket-sized albums filled with uplifting quotes and photos to cancer patients, their caregivers and others who are seriously ill. Albums of Hope is run completely by volunteers who work throughout the state of Illinois, and in 2017, expanded to 15 more states. Albums of Hope Ambassadors have participated in Augustana's Relay for Life and the Camp Kesem programs, and delivered albums to Ronald McDonald Houses.
1990
Melissa Schlosser Owens was elected to the School District U-46 School Board in April 2017 for a four-year term. District U-46 serves all or portions of 11 communities in the greater Elgin, Ill., area.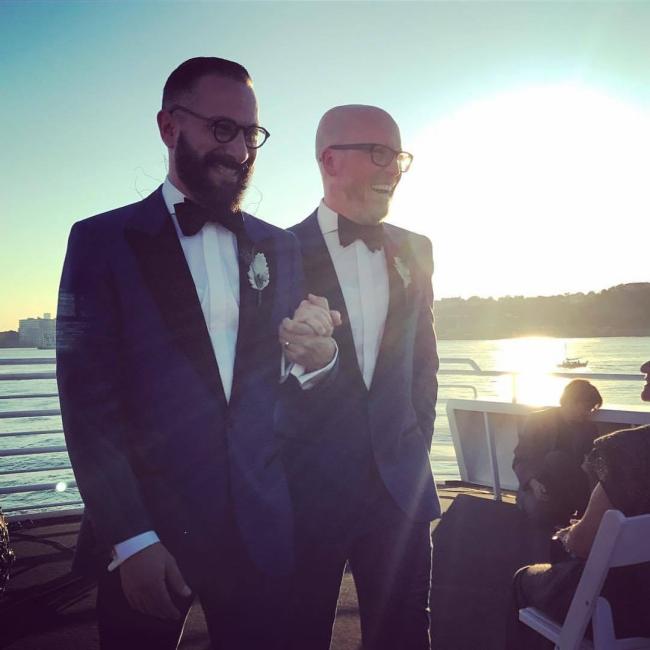 1993
Edward Hoffman married Andrew Karas on Sept. 23, 2017, in New York City.
1994
Linnea Crowther was named Obituary Writer of the Year by the Society of Professional Obituary Writers. She is senior writer for Legacy.com.
Nick Bennyhoff is the technical services manager for the St. Charles City-County Library District in Missouri.
1996
Cherie McGuire married Douglas Pieper on June 3, 2017. On June 14, 2017, she started at Whip Mix as the regional territory manager covering the northern United States, Alaska and Canada, selling digital technical products to dental labs and dentists. She is also a model and actress, appearing in ads for Marlboro, Blain's Farm & Fleet and UltraShape.
Beth Peluso married Gary Grassi in June 2016. She is a communications/event coordinator for Fairbanks Arts Assoc., a local non-profit that supports the arts.
2000
Joslyn Albright is a surgical oncologist at Advocate Christ Hospital in Oak Lawn, Ill. She had a son, Cooper, on May 3, 2017.
Deborah Dencer Lollis opened the Law Office of Deborah D. Lollis, LLC, which focuses on family law and collaborative law.
Brian Oster, after working at OC Imageworks for four years, purchased the creative advertising agency in January 2016. He changed the agency name to OC Creative that summer and has since hired additional employees to complement the original staff of five.
2002
Megan Brown Rousonelos is co-owner of My Chef Catering in Naperville, Ill.
Mike Russo had a son, Alexander Michael Russo, on March 31, 2017 (Heather; Anneliese, 2).
2004
Piper Mead had a son, Crosby Moran Mead, on Oct. 5, 2016 (Caroline; Clayton).
Amanda Tiffany completed her Ph.D. at the Swiss Tropical and Public Health Institute in Basel, Switzerland, and has accepted a position as an epidemic intelligence service officer with the Centers for Disease Control and Prevention.
2005
Beth Westfall Kaurs had a son, Weston Eric Kaurs, on Jan. 17, 2017.
Kara Benning Meler had twin daughters, Allison and Megan, on June 1, 2017. She is a full-time mom and part-time family medicine physician in an underserved rural area in Missouri. (Jason; Elsa, 4, and Claire, 2).
2006
Kate Goier Boyens teaches English learners at Scott Elementary School in Naperville (Ill.) CUSD 203 and was named a 2016-2017 Teachers for Global Classrooms (TGC) Fellow. TGC is a yearlong, fully funded professional development opportunity for U.S. elementary, middle, and high school teachers to become leaders in global education.
2007
Leanne Schiro Schluetter owns Greenwood Family Chiropractic. She had a son, Brice Joel Schlueter Jr., on April 19, 2017.
2008
Kaitlin Bradley and Jared Holtgrave were married on Sept. 16, 2016.
Jamie Haney had a son, Brayden, on July 11, 2017.
Emily Johnson earned a Master of Science in Library and Information Science from the School of Information Sciences at the University of Illinois at Urbana-Champaign in August 2017.
Aron Lees and his wife, Camilla, are the co-franchisees of the Jersey Mike's Subs that opened recently in Davenport, Iowa.
2009
Deidre Leist Brown and her husband, Dan welcomed a daughter, Harper, in July 2017. Deidre is a physician assistant at Dermatological Care in St. Louis, Mo.
Tim Koltveit is an assistant vice president in the Agricultural Banking Department at First Bank of Manhattan in Manhattan, Ill.
Scott Cunningham married Kristen Engle in July 2015. He received a Master in Divinity from Chicago Theological Seminary and was ordained in the United Church of Christ in 2016. He is serving as associate pastor of children and youth at St. Paul United Church of Christ in Oak Harbor, Ohio.
2010
Kira Brabeck is director of marketing for BettPlex, an indoor/outdoor entertainment sports complex being constructed in Bettendorf, Iowa.
Elise Croner became engaged on July 22, 2017.
Laura Dybel married Mark Bertoncini on Oct. 20, 2017, in Indian Creek, Ill.
2011
Kyle Nelson received a Master's in Sports Administration from Northwestern University in 2016. He is an academic counselor for student-athletes at the University of Minnesota.
Hannah Schneider married Jordan Cealey on June 17, 2017, in Ascension Chapel.
2012
Maggie Blackburn is a fifth-grade teacher, and a soccer coach at the middle school and high school in the Belvidere Community Unit School District 100.
Kyle Davis married Dianne Goray on July 29, 2017.
Amber Brackett Krusza and her husband, Adam, had a son in August 2016.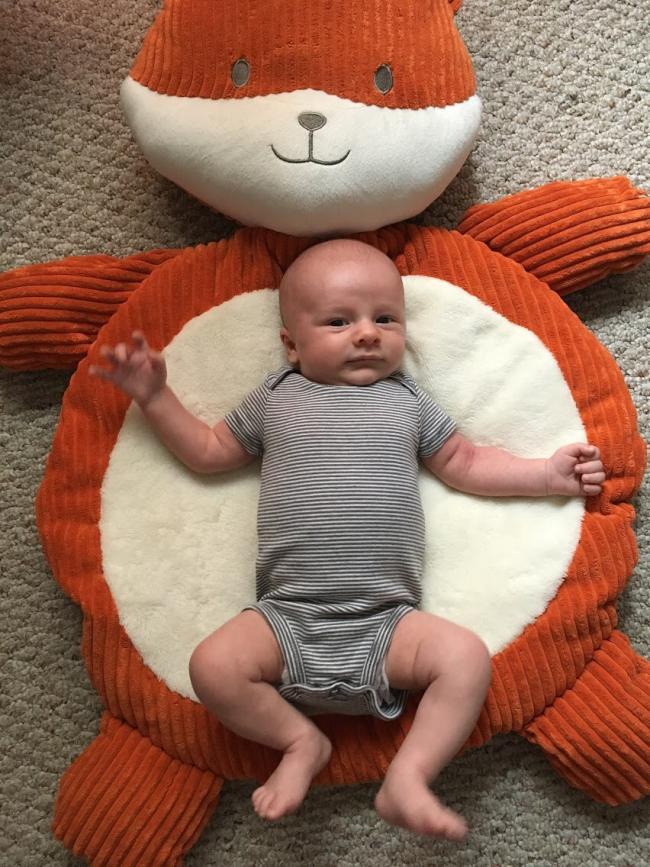 Kyle Pankow and Callie Gladish Pankow had a son, Oliver, on July 2, 2017.
Amanda Wellhouse graduated from the public history master's program at the University of Northern Iowa in May 2016. She is a gallery assistant for the Children's Museum (Phelps Youth Pavilion) in the Waterloo Center for the Arts and also a museum assistant at the Grout Museum District in Waterloo, Iowa.
2013
Maggie Barnes graduated from the University of Wisconsin School of Medicine and Public Health in May 2017, earning a Doctor of Medicine. She began her emergency medicine residency program at Regions Hospital in Saint Paul, Minn., in June 2017.
John McSpadden graduated from Washington University in St. Louis with an M.S. in aerospace engineering.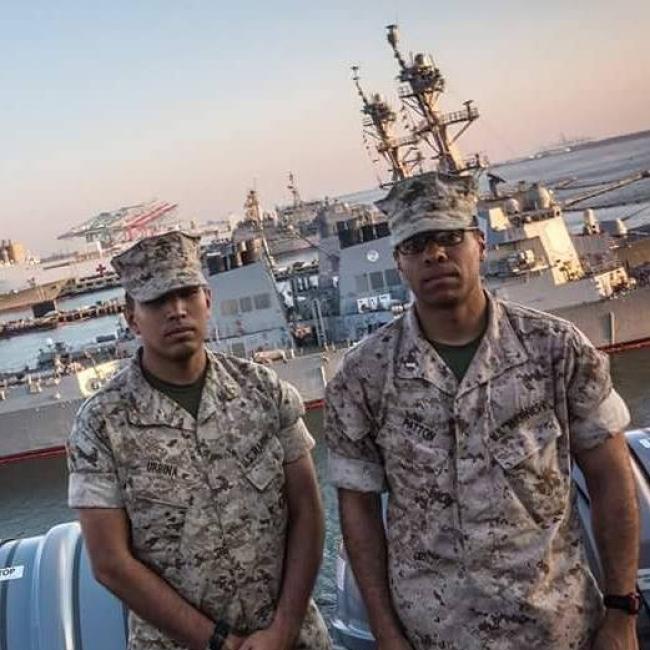 Greg Patton is a lieutenant in the United States Marine Corps. He works as an aviation maintenance officer for an Osprey helicopter squadron.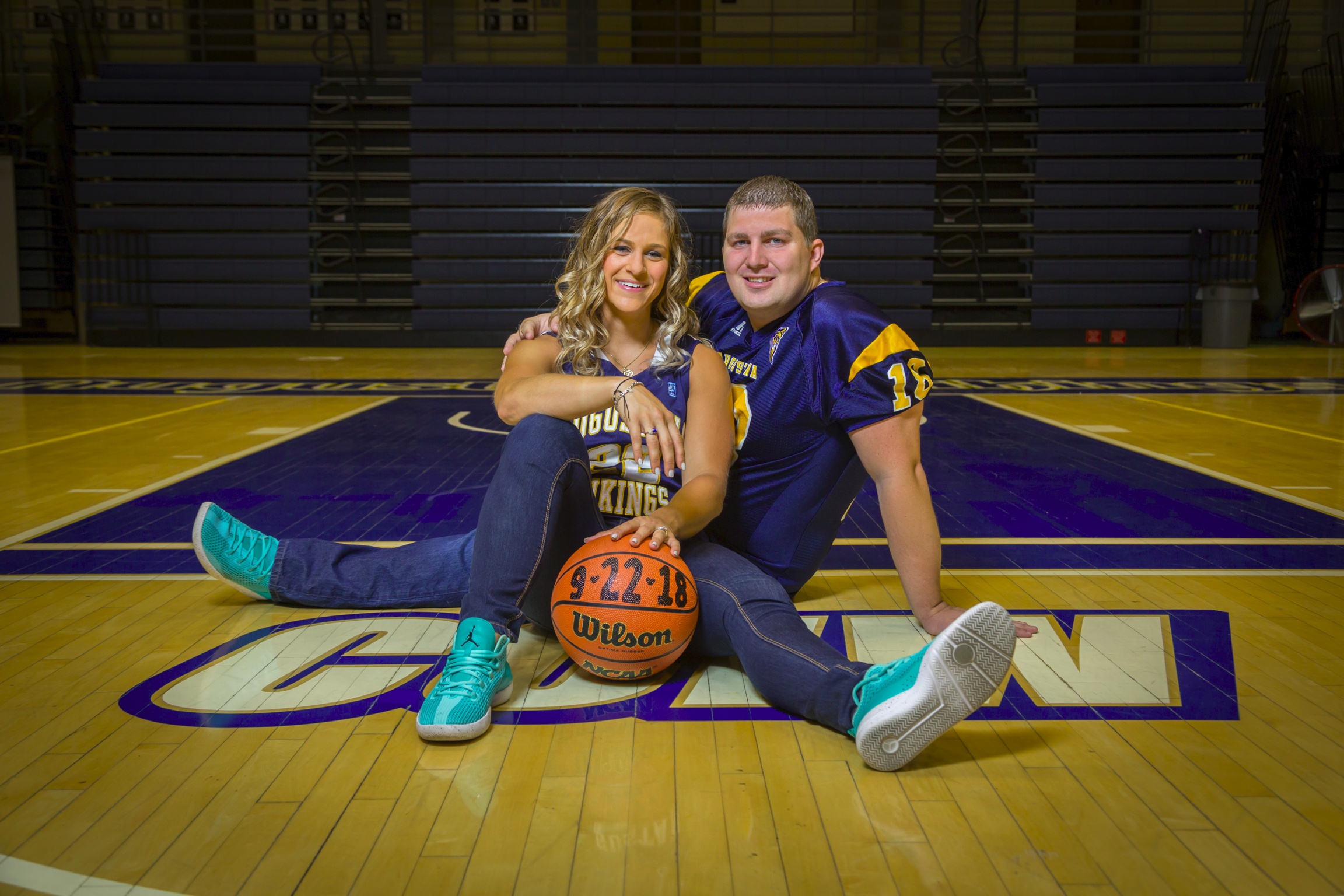 Gianna Pecora and Alex Lawson are engaged to be married Sept. 22, 2018.
Robin Quinn married Nathan Mittelbrun '15 in June 2017.
Brooke Schmidt graduated from the University of Illinois at Springfield with a M.A. in human development counseling with focus in late adolescent and early adult development in a college setting.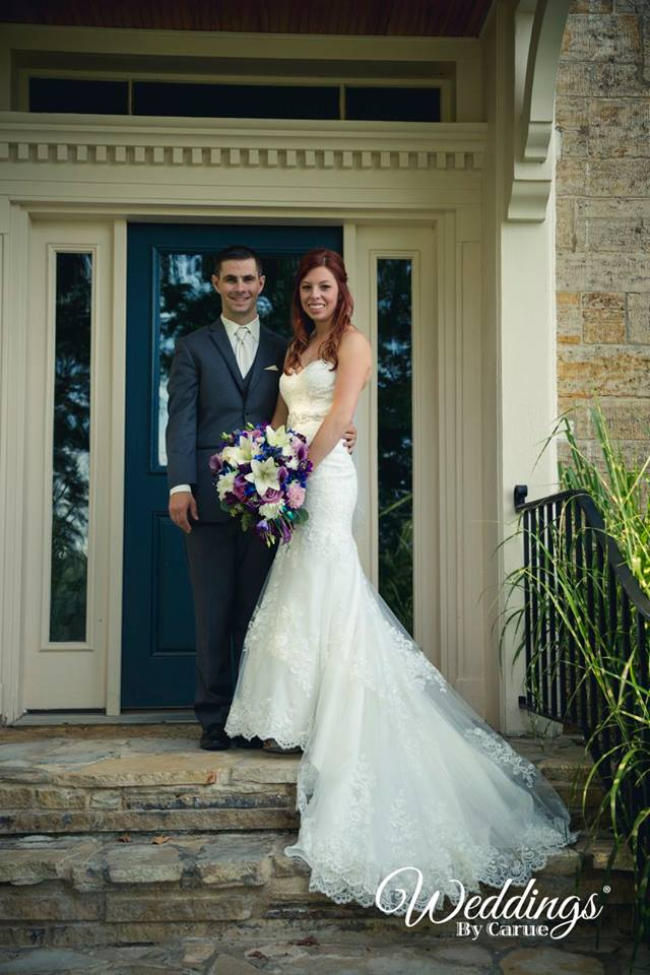 Will Tolmie and Brittney Bush '14 were married on Aug. 26, 2017.
2014
Brittney Bush and Will Tolmie '13 were married on Aug. 26, 2017.
Colleen O'Leary and David Volland '15 were married on June 10, 2017.
2015
Nathan Mittelbrun married Robin Quinn '13 in June 2017.
David Voland and Colleen O'Leary '14 were married on June 10, 2017.
2016
Bennett Hartman is in medical school at Creighton University in Omaha, Neb.
Brett Mignin is on a fellowship at the University of Wisconsin-Madison in Scandinavian studies.
James McSpadden graduated from North Central College, Class of 2017, with an M.B.A. in finance.
Deaths
Notices received as of Oct. 27, 2017
1942
Carma Drechsler on Oct. 11, 2017.
1947
John Erickson on Sept. 27, 2017.
Dagny Rechkemmer-Staub on Sept. 25, 2017.
1949
Robert Lindley on Sept. 21, 2017.
1950
Nelda Pollner on Oct. 8, 2017.
1952
Janis Benson on Oct. 18, 2017.
1957
Janet Meyer on Oct. 23, 2017.
1961
Richard Johnson on Aug. 21, 2017.
Ann Krug on Sept. 26, 2017.
1979
Ronald Wright on Sept. 27, 2017.
1984
Cynthia DeCrane on Aug. 23, 2017.
1999
Sarah Watson on Oct. 16, 2017.
John Michael on Oct. 23, 2017.