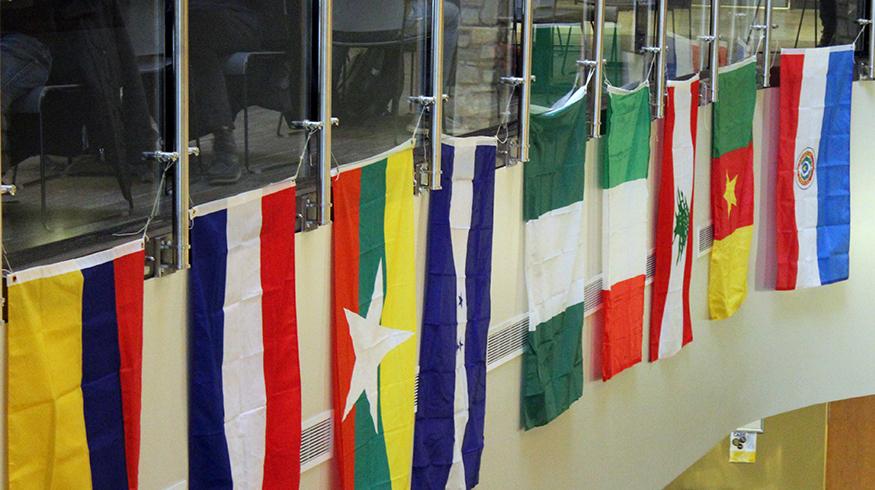 News
Class of 2025 is already setting records
Augustana's enrolling class of 2025 — a class that applied to college during an unprecedented year interrupted by pandemic-related closures and quarantines — is an impressive one and its composition has set new levels of diversity for the college.
"We've all been shaped and changed by the last 15 months," said Kent Barnds, Augustana executive vice president. "And it's likely no group has been more impacted than high school and college-aged students.
"While the lives of incoming students were dramatically changed, little has changed in terms of the caliber of students, their commitment to education and their desire to attend Augustana," he said.
Class size
Augustana has 675 enrolled students for the Class of 2025, an increase of 35% compared to last year, which was impacted by the pandemic.
Students from diverse backgrounds
Domestic students of color
The college continues to attract an increasingly diverse and inclusive student body. The proportion of enrolling students who self-identify as domestic students of color increased to 166 students, compared to 90 last year, and 140 in 2019.  
International students
The number of international students also increased. "We currently have 110 degree-seeking international students in the first-year cohort, representing 25 nations," said Barnds. 
Out-of-state students
Members of the Class of 2025 come from 21 U.S. states. The class has a record high number of out-of-state students at 123. This compares to 89 in 2020, 102 in 2019, and 99 in 2018.  
In-state students
Augustana also saw a rebound in recruiting in areas closer to campus. With a concentrated campaign to see growth in western and central Illinois, admissions leaders surpassed a goal of 10%, by reaching 21% growth.
New scholarship program
This year's incoming class will be the first to have benefited from Augustana's innovative Justice and Social Change Microscholarship. 
Prospective students, 445 applicants in total, completed a four-part series, and accompanying quizzes, designed to jumpstart important discussions of racial, economic and social justice before new students arrive on campus. 
Of those who took part, 220 enrolled, and those enrollees will receive a $1,000 scholarship each year for four years.  
Growth on campus
The college's new $20-million Peter J. Lindberg, M.D., Center for Health and Human Performance is taking shape and has created interest among students looking to pursue careers in fields related to health care and wellness. The state-of-the-art facility combines academics, athletics and wellness to create a space that brings physical and mental wellness together. 
The Lindberg Center also will be home to new varsity water polo programs for men and women. New water polo Head Coach Ryan Pryor met 100% of his recruiting goal, attracting 30 new students to Augustana. 
Academic programs expand
Interest in fields related to health care and wellness were those that showed the most growth this year at Augustana, including kinesiology, neuroscience, biology, pre-nursing and pre-med. Interest in business administration, computer science and engineering grew, along with interest in history, economics, geography and geology.  
Opening with optimism in the fall
"Most signs show that the fall term at Augustana will reflect a 'new normal,' meaning it will start and end as planned, and the way students live and work will feel more like pre-pandemic semesters," Barnds said. "We look forward to that … and to welcoming the Class of 2025."
 
Augustana is still accepting applications from qualified students. You can apply now.