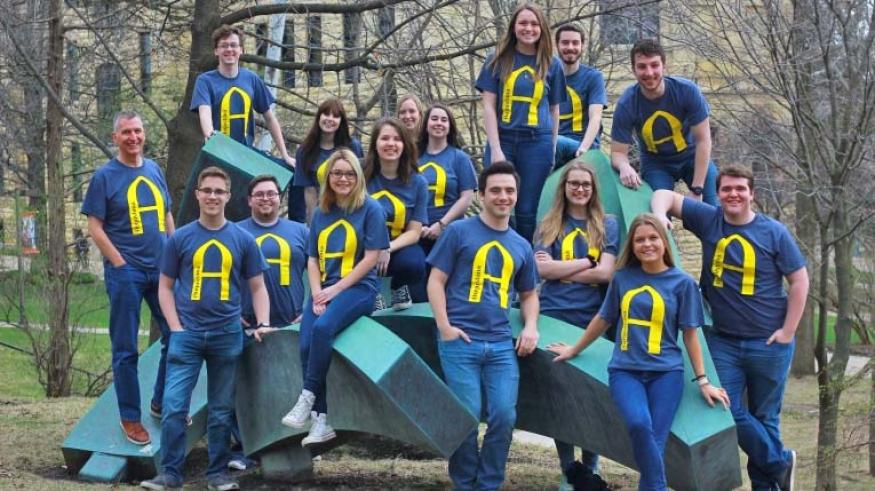 News
Chamber Singers to perform in Barcelona
The Augustana Chamber Singers will perform five concerts in Barcelona, Spain, during a tour in July.
Concert dates and locations:
July 9 Santa Maria de Montserrat Abbey
July 11 La Sagrada Família
July 11 Basílica de Santa Maria del Pi
July 12 Casserres Church, Casserres
July 13 Combined Choirs Festival Concert at Palau de la Música
Concert selections will include religious, inspirational and popular music:
"Exultate Deo" by G.P. Palestrina
"I Will Lift Mine Eyes" by Jake Runestad
"Exsultate justi in Domino" by Lodovico Grossi da Viadana Ndikhokhele Bawo | arr. Michael Barrett
"Ave Maria" arranged by Javier Busto
"Sir Duke" by Stevie Wonder, arr. Anders Edenroth
"Imagine" by John Lennon, arr. Ben Bram and Pentatonix
"The Hymn of Acxiom" by Vienna Teng
"And So It Goes" by Billy Joel, arr. Bob Chilcott
"Amor de mi alma" by Z. Randall Stroope
"The Road Home" by Stephen Paulus
"My Soul's Been Anchored in the Lord," arr. Moses Hogan
"Hark, I Hear the Harps Eternal," arr. Alice Parker
The Augustana Chamber Singers are directed by Jon Hurty, with Sheila Doak, accompanist.
Singers include students and recent graduates Ariela Policastro, Audrey Rose, Katie Griswold, Haley Madura, Stephie Benito, Zoe Haenisch, Amber Mraz, Cami Myers, Jenna Meir, Jared Pector, Nathan Maras, AJ Weber, Andrew Bradshaw , Zach Myatt, Teydy Barber and Elliott Peterson.
This select small ensemble performs primarily a cappella works. Primary performances include the college's traditional Lessons and Carols program in December, a spring performance of madrigals and vocal jazz, and campus and community events throughout the year.