News
Augustana welcomes first director of disability services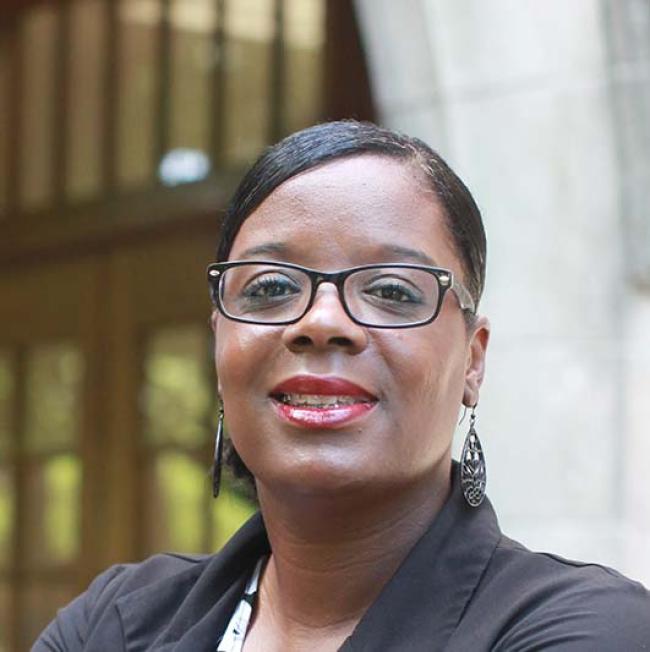 Kam Williams has joined Augustana as the first director of disability services. In this role she will connect students with academic accommodations such as assistive technology, readers, note-takers, and more.
Williams also will communicate with faculty and staff in providing professional development programming opportunities to better serve students inside and out of the classroom, and will advocate for students requiring accommodations. Her work also will extend to creating social spaces on campus to ensure accessibility for students. 
"My passion for disability work, service, advocacy, education and training is what attracted me to Augustana," said Williams. "Making a student smile because they have been heard or helping faculty or administrators understand equity and access from the perspective of disability service means everything to me."
The position aligns with an important objective of Augustana's strategic plan – working to achieve equity in the experience of all students with the goal that students of all backgrounds can achieve high levels of learning, graduation and success. Enhancing campus resources in the area of disability services will help ensure that students with accommodations are well positioned to realize this goal.
"Kam not only brings years of experience to the position, but she also brings tremendous energy and enthusiasm," said Mike Egan, associate dean of academic affairs. "Adding this position is a great step forward in our campus community's goal to making Augustana a welcoming and inclusive place for all students. We are fortunate to have Kam serving as our first director of disability services."
Williams holds a B.A. from St. Ambrose University, an MBA from Ashford University, and a MAED from Ashford University. She most recently served as the director of academic support programs and student disability services at Monmouth College. There she was responsible for assisting students seeking accommodations in every aspect of their academic needs, consulting with faculty and administrators and maintaining compliance with the Americans with Disabilities Act, and training faculty and staff on the law.