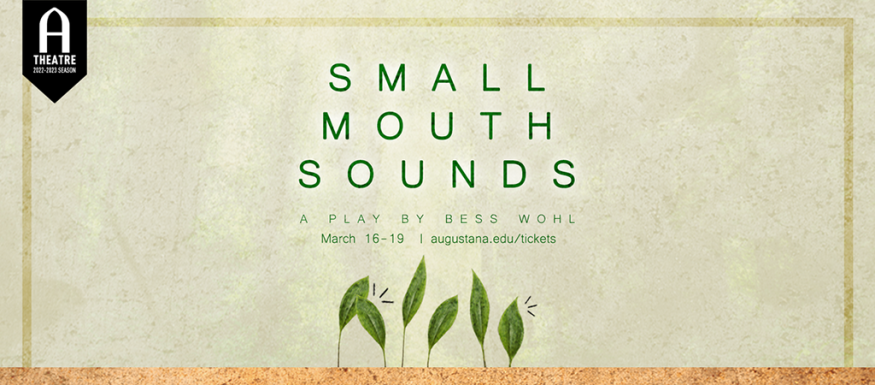 News
Augustana Theatre presents 'Small Mouth Sounds'
The Augustana College Department of Theatre presents "Small Mouth Sounds," March 16-19, at the Brunner Theatre Center Main Stage. Ben Gougeon of Quad City Arts will direct the performance. 
In the comedy-drama, six runaways from city life embark on a silent retreat but their vows of silence conflict with their need to connect. Playwright Bess Wohl noted that everyone in the play is in some kind of agony, "not unlike the rest of us."
 
"We all go through 'broken' periods of life," said Gougeon. "These characters come to this silent retreat in the hope of finding a way to fill the holes and cracks in their lives, and end up finding, through the silence, that the only way to fill the holes is to completely tear them apart."
Tickets can be purchased at Augustana.edu/tickets.