News
Augustana student work at the Figge through June 6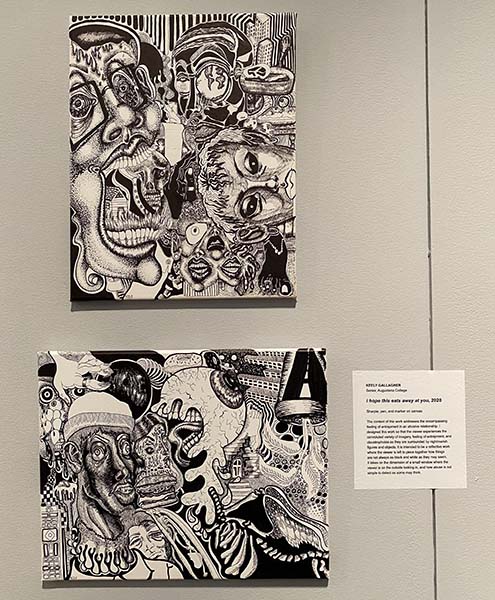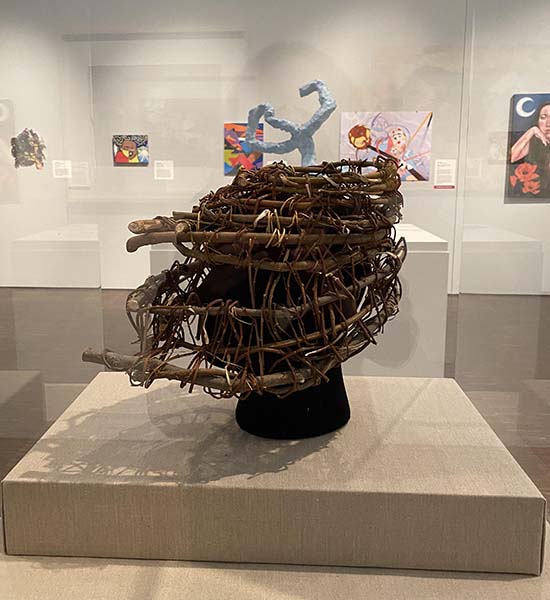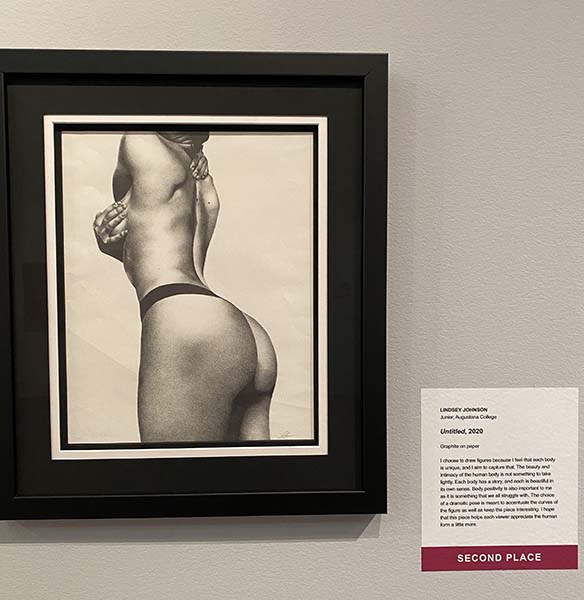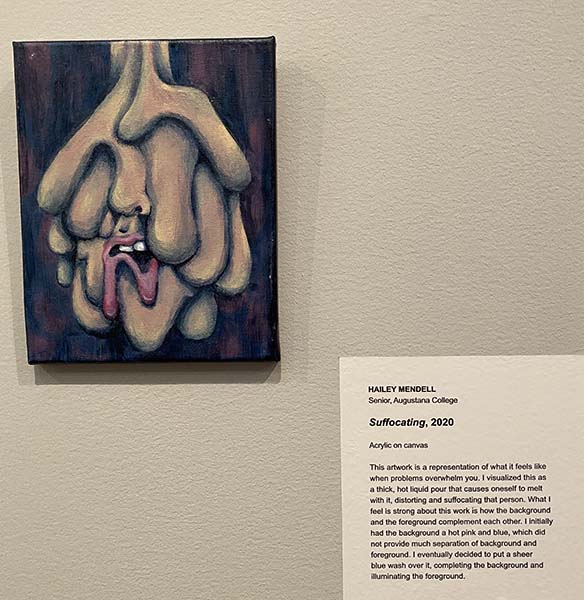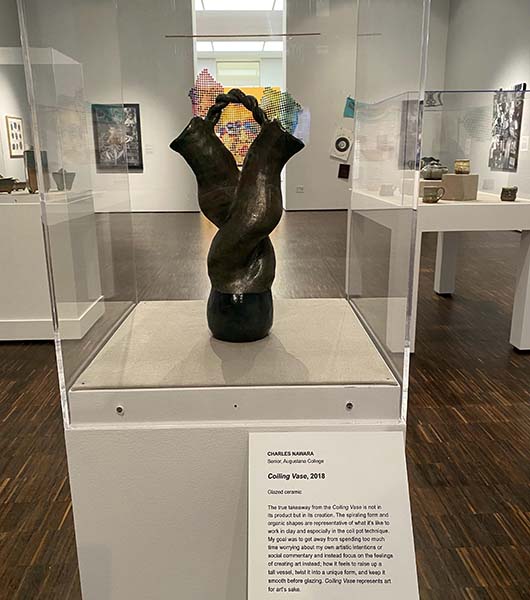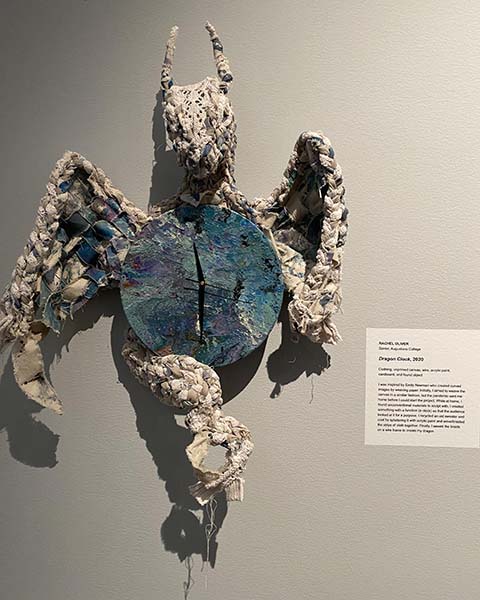 Work by seven students from Augustana College is on view  from Jan. 30-June 6 in the Figge Art Museum's 11th College Invitational.
Students also are included from other area colleges and universities, including Black Hawk College, Clinton Community College, Knox College, Monmouth College, Scott Community College, St. Ambrose University and Western Illinois University. In all, 42 students are represented.
Augustana junior Lindsey Johnson won second place for Untitled, a graphite on paper figural drawing. 
Art professors from each of the participating colleges were tasked with selected the top works from their school to include in this year's College Invitational. Thanks to a scholarship from Barbara Leidenfrost in memory of her husband, Oscar, the Figge awards cash prizes for first-, second- and third-place winners.
Augustana students are:
Jordan Delinski, a senior an art and art history major from Peoria, Ill.
Keely Gallagher, a senior art and art education major from Westmont, Ill.
Rachel Gibson, a senior English and creative writing major from Hudson, Ill.
Lindsey Johnson, a junior art major from Rockford, Ill.
Hailey Mendell, a senior art and art education major from Kankakee, Ill.
Charles Nawara, a senior majoring in art and communication studies from Naperville, Ill.
Rachel Oliver, a senior majoring in art and psychology from Fort Lupton, Colo.
Museum hours are 10 a.m.-5 p.m. Tuesday, Wednesday, Friday, and Saturday; 10 a.m.-8 p.m. on Thursdays; and noon-5 p.m. on Sundays.