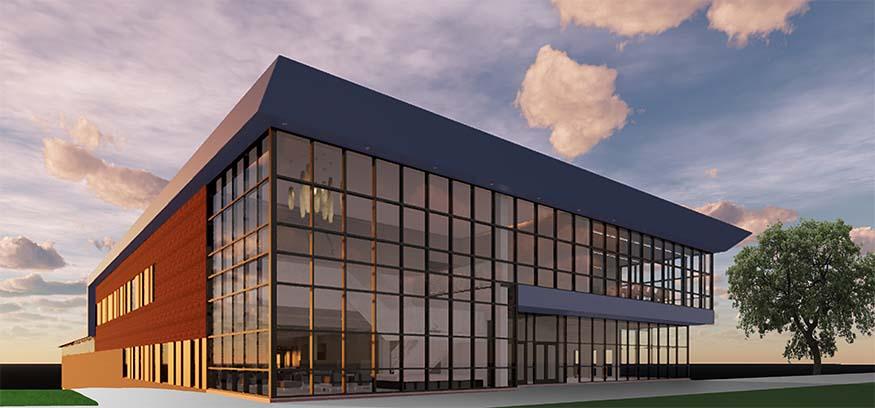 News
Augustana plans new academic program and building, expanded athletics
Exciting additions are coming to Augustana College that will change the landscape of the campus. Adding to the college's renowned and rigorous programs in the sciences, public health and pre-health fields, Augustana is introducing a program in kinesiology along with one of the most comprehensive approaches to academic health and wellness programs of any small college.
"Augustana's mission is to help students grow in mind, body and spirit for lives of service," said Augustana President Steve Bahls. "As part of our mission, this addition will enable our students to bring their personal commitments to wellness into majors and careers that will help build better health and well-being in the community."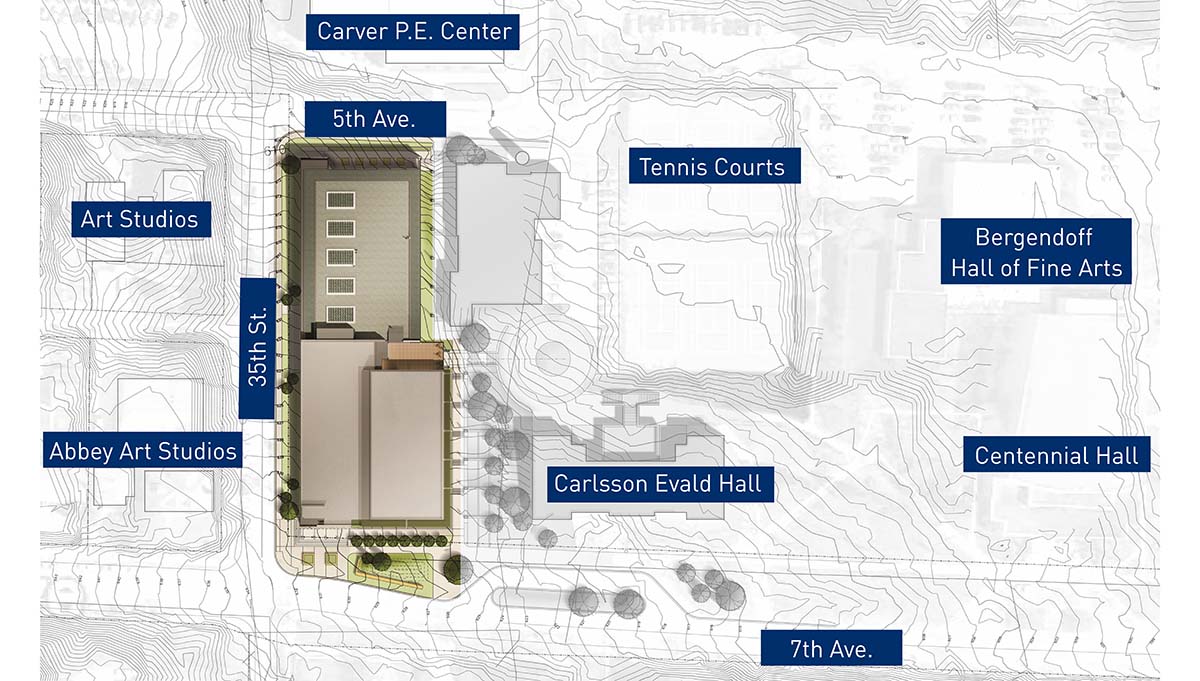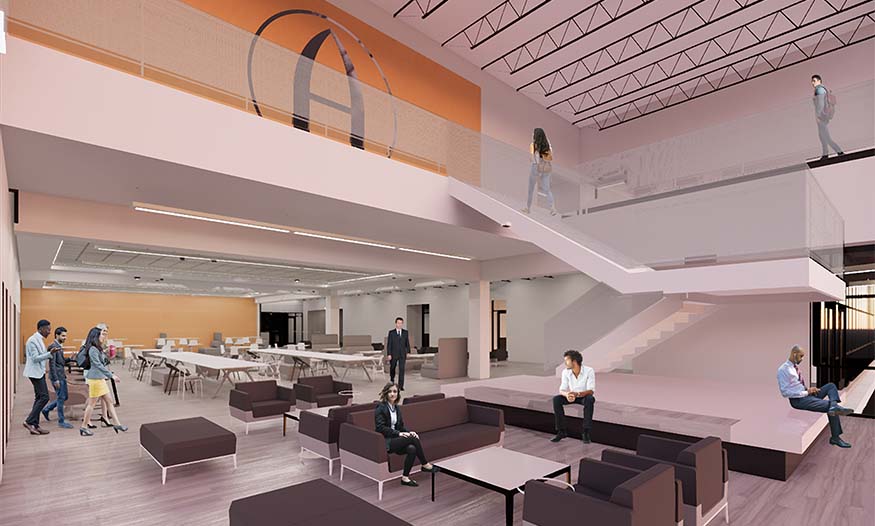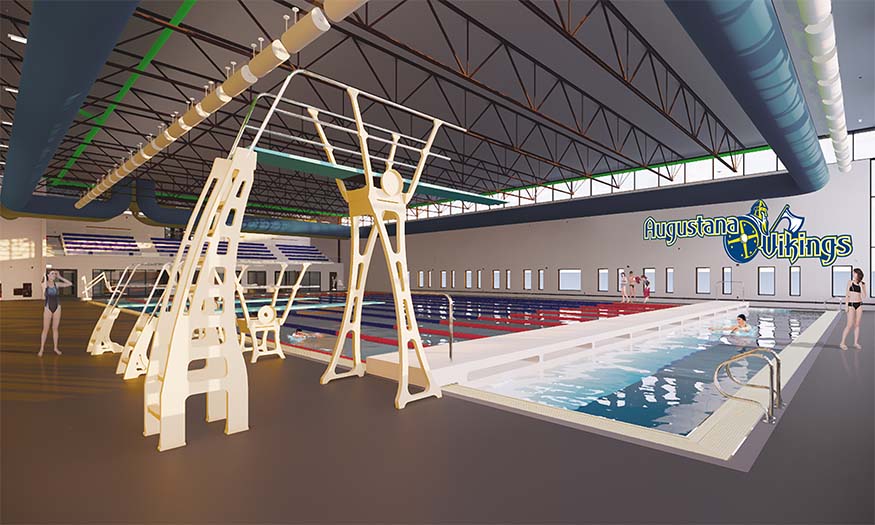 Kinesiology, which is only the first of what the college anticipates will be many new programs, is the study of physical activity and human movement, and its impact on health, society and quality of life. According to the U.S. Bureau of Labor Statistics, students with a kinesiology background could fill jobs in five of the 20 fastest-growing occupations.
"This program listens to the needs and wants of our current students, as well as prospective students," said Dr. Kimberly Murphy, associate professor of biology. "It also allows us to expand upon diverse course offerings that already exist here at Augustana."
To support this program and related fields, Augustana will build the Austin E. Knowlton Center for Innovation in Health, Wellness and Human Performance. The building will feature classrooms, team spaces, faculty offices, a joint resource area, exercise laboratories and an aquatic center.
The aquatic center will include a 25-yard pool and therapeutic pool. With this addition, the college will add women's varsity water polo, and expand its existing men's and women's swimming and diving teams and men's club water polo.
"The new programming and the new center support a grand vision for our students and ultimately our graduates to make a difference in the world," said Kent Barnds, executive vice president. "It also builds on Augustana's national reputation for providing an undergraduate education to professionals who both treat and help prevent illness."
Record of success in health professions
The Quad-Cities community and broader world need Augustana students who are problem-solvers, critical thinkers and excellent communicators to help solve the problems around health, wellness and the health-care system. The college has helped produce thousands of physicians and other health professionals:
• Medical school acceptance rate of Augustana graduates is 50 percent above the national average.
• Public health graduate acceptance rate is 100 percent.
• Augustana students complete an average of 150 health care-related internships or job shadows each year.
"We were thrilled to hear about Augustana's investment in this program," said Jordan Voigt '09, president of Genesis Medical Center in Davenport. "The issues and needs around health care continue to grow more and more, here in the community and nationally, as well. The value of having Augustana graduates who are well-rounded critical thinkers is an asset not only here at Genesis, but in the community overall."
The program and capital investment will be partially funded by the Austin E. Knowlton Foundation through an $8 million challenge grant. College leaders are working with other donors and foundations on additional funding.
The program tentatively will be available for students starting in fall of 2019. The building will be completed in 2020.
"We look at Augustana and our strong background in the health sciences. It just makes sense to bring all of those pieces together, add a kinesiology program and think about the synergies that exist," said Augustana Provost Wendy Hilton-Morrow.
"We know that this is a field that needs students to come out prepared to deal with these problems in sophisticated ways, and that's what we know the center will allow us to do."
Impact on athletics
"I am ecstatic about today's announcement," said Mike Zapolski, director of athletics. "This project represents a significant 'win' for Augustana. A new and expanded aquatic venue will allow for the growth of the Augustana swimming and diving programs — plus put the college in a solid position to add men's and women's water polo as future varsity sports."
Since 1971 all aquatics programs in Augustana have been housed in the Carver Center Pool. The Vikings have been swimming at the varsity level since 1929-30. Women's swimming has been a varsity sport since 1976-77.  
The men's and women's swim teams won the Scholar All-America award from the College Swimming & Diving Coaches Association this year for academic performance.