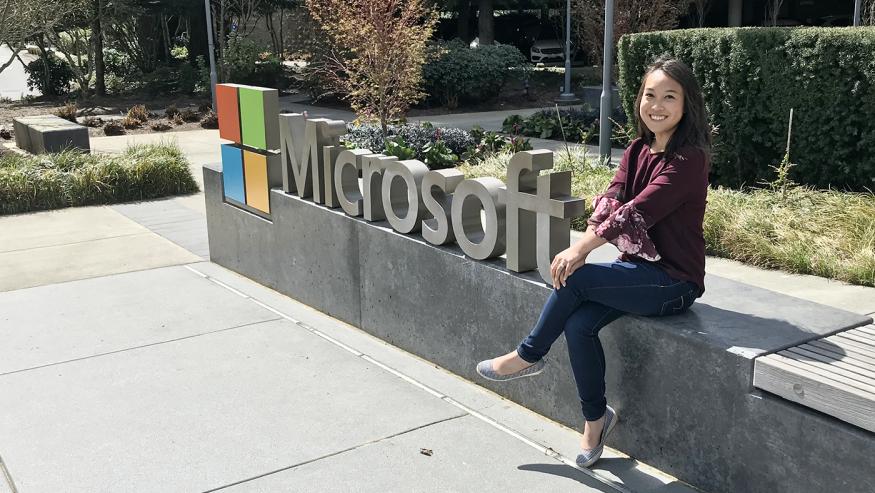 News
Augustana grads landing tech jobs
When Janice Wu '18 walked into her interview with software giant Microsoft, she expected questions about computer coding. But there weren't any. Instead the focus was all about problem-solving.
To survive, the technology sector, more than most employers, must lead in a world of near-constant change. Finding employees who are lifelong learners, with an appetite for re-invention, has become critical to their success.
Microsoft, along with much of Silicon Valley, has found that a liberal arts education offers some of the best tools for today's workplace.
"I think a liberal arts education is very useful in that way," said Wu, who graduated with a degree in business administration–management information systems. "You need to think in different ways, not just in your major, but thinking with different perspectives."
Microsoft, along with much of Silicon Valley, has found that a liberal arts education offers some of the best tools for today's workplace. And they found Wu, who will start this fall in a satellite office for Microsoft headquarters outside Seattle. After training, she'll join a new team the company is assembling for beta testing of new software. Their mission is still evolving, Wu said, but the focus will be on customer engineering, the process of taking feedback from users to engineers, and then working together to continually develop products that work better for everyone.
For Wu, the job has dizzying potential. "It's a lot of emotion," she said, "going to Seattle, a great salary."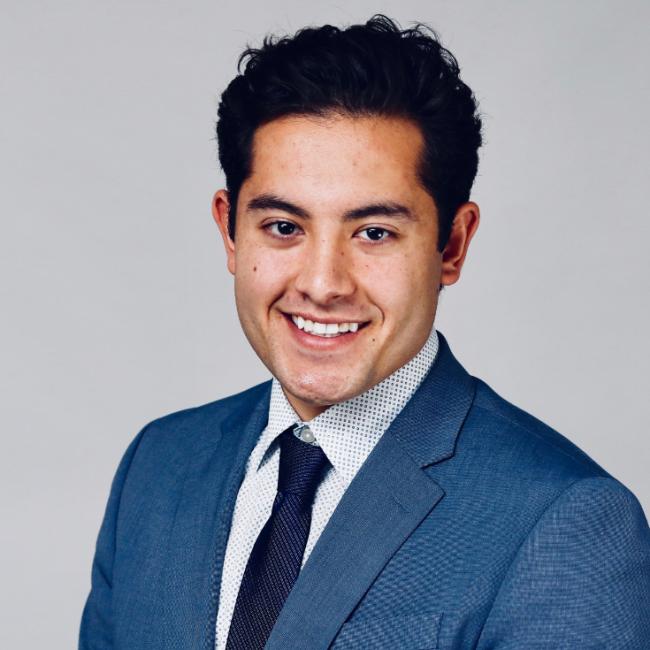 Noah Greenberg '18 also had an interview experience he didn't expect when he met with the tech firm Yelp, an internet platform for customer reviews of local businesses. Without any preparation, Greenberg was asked to participate in a role-playing exercise for the job of account executive.
"I had to think on my feet," said Greenberg, who graduated with a degree in business management and finance. "My previous internship experience was very helpful because I've worked with outside clients before, so I used the skills I gained from that to attack the scenario."
His combination of experience and improvisation earned him the job. Greenberg starts as an account executive for Yelp this fall in the Merchandise Mart in downtown Chicago.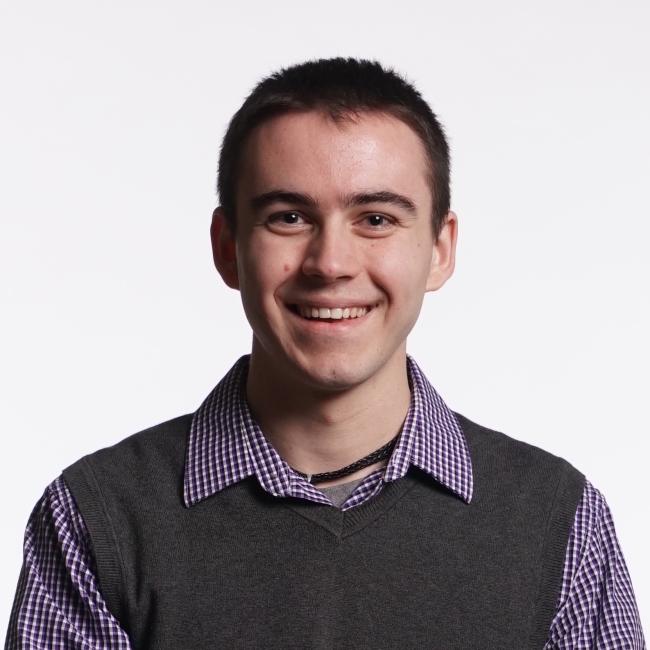 Matthew Koch '18 said there were no surprises during his interview with Epic Systems Corporation, a fast-growing software developer in healthcare. He'll be working this fall as a project manager at Epic headquarters outside Madison, Wis. Koch said he felt like the best-prepared candidate in the room.
"I had researched the company, the position, and I had already worked with the software," said Koch, who graduated with a degree in public health. "That's a reflection of how well Augustana's network prepares you for the job."
The Augustana network
All three grads utilized the assets of CORE (Careers, Opportunities, Research and Exploration), which offers students a customized network of career advisors, faculty mentors, internships and guidance on building a résumé that includes life skills, interview skills, and a liberal arts foundation in critical thinking and problem-solving. And every year, the alumni network grows to provide new graduates with mentors, and inside sources for job openings.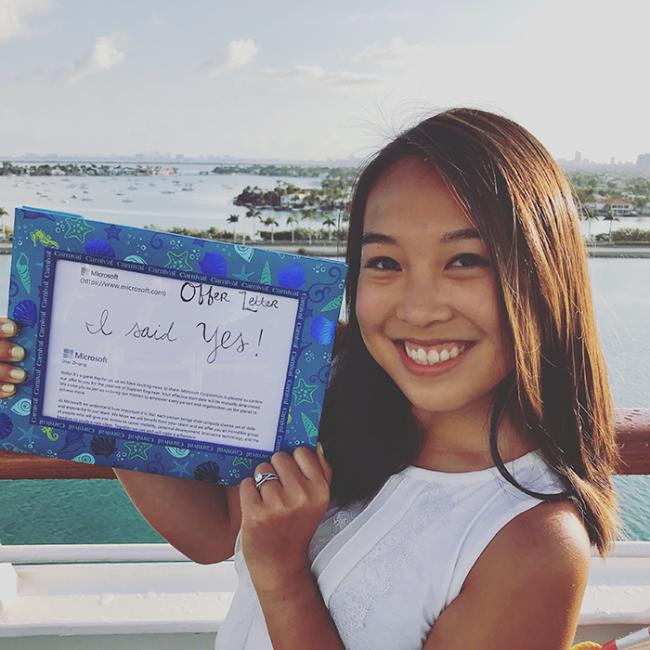 Case in point: While Wu built an impressive résumé, she was connected to an Augie grad inside Microsoft, Sarah Haggard '06. "Her referral helped me through the interview process," Wu said. "She gave me confidence and told me things I needed to hear."
Alumni also influenced Koch's journey to a job at Epic. He said faculty at Augustana helped to connect him with multiple sources inside Epic, all Augie grads, who loved Koch's qualifications, and reeled him in.
The alumni network is one more facet of CORE at Augustana, where Koch was a regular visitor. "The important lesson is to keep your options open and take advantage of all the resources available to you," said Koch.
"That relationship [with CORE] has paid dividends 10 times over," he said. "I used to give campus tours with the admissions office, and the biggest thing I talked about was CORE. If you're a new student, that's the first place you should stop."
Wu, who comes from an immigrant family and is a first-generation college graduate, is already thinking about long-term career goals, and wants to be one of those connected alumni who give back.
"We need more women in management in technology," she said. "I want to help other women, and minority women, get involved in technology leadership. I want to get to a position where I can make an impact."
By Jeff Moore