News
Augustana Choir tours Germany, Czech Republic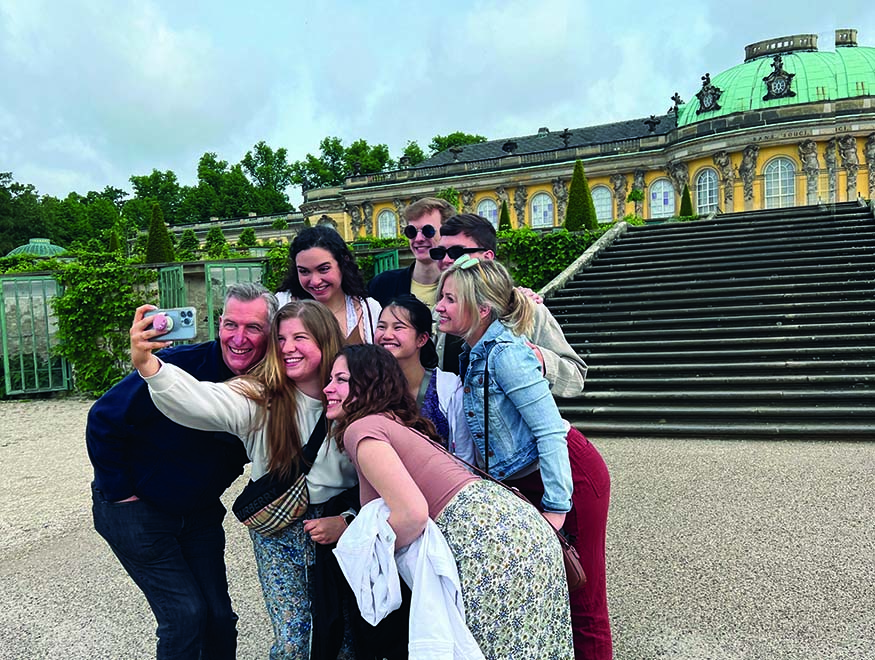 Members of the Augustana Choir shared their love of music in Europe, performing six concerts during a post-graduation tour of Germany and the Czech Republic. They returned June 7. 
Most of the concerts were at historic churches, such as the St. Thomas Church in Leipzig, Germany, which is associated with several well-known composers including Wagner, Mendelssohn and Bach, who is interred there. The students also visited the Monument to the Battle of the Nations in Leipzig and the Sanssouci Palace in Potsdam, as well as the Terezín concentration camp and memorial, Prague Castle and Karlstejn Castle in the Czech Republic.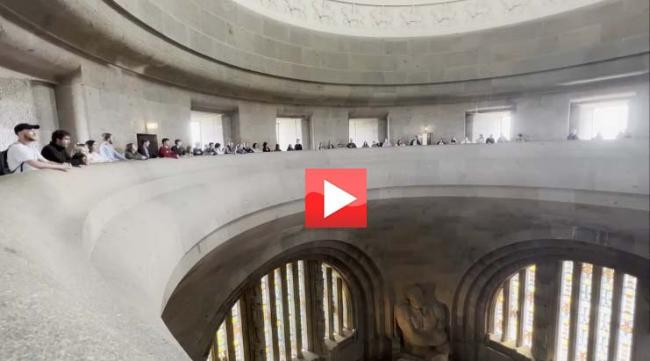 "One of my favorite parts was singing in the rotunda at the Battle of the Nations monument," said Nathan Maras '22. "Being surrounded by some of my closest friends making some of the most beautiful music is the thing that I will cherish forever. I am so grateful to have had the opportunity to tour with the ensemble." 
The Augustana Choir has a tradition of touring the United States or abroad annually. The choir performed in Sweden in 2018 and throughout the Midwest in 2019. The 2020 tour of the East Coast was canceled due to COVID-19. 
Established in 1931, the Augustana Choir has been led by Dr. Jon Hurty since 1996.