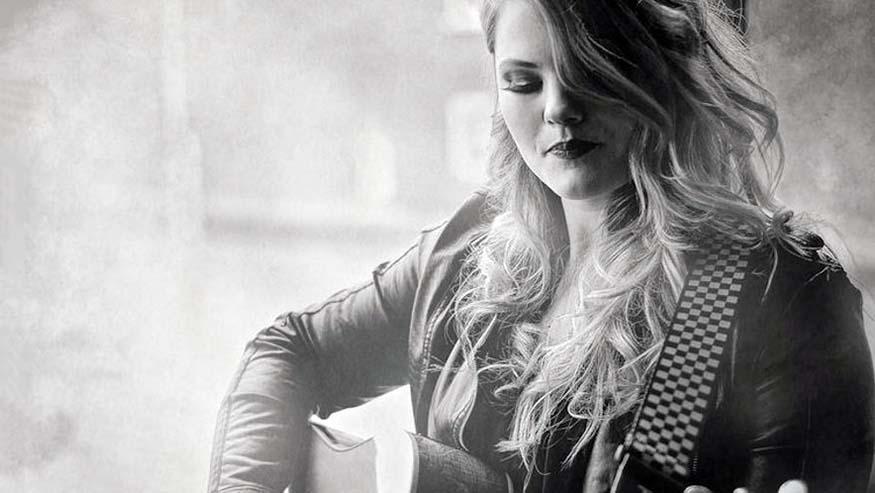 News
Anderson '07 to visit campus before rocking the Redstone
An Augustana alumna who's found success in Nashville will speak on campus before performing at Davenport's Redstone Room Friday.
 
Lauren Anderson '07 is promoting her recently released EP, "Game," and will spend the rest of 2018 touring the Midwest with her band. She will speak at 3:30 p.m. Friday in Potter Hall in the Bergendoff building. Her show at the Redstone begins at 8 p.m.
 
Anderson is a music and pre-music therapy major who went on to earn a master's in music therapy. After several years working as a music therapist for hospitalized children and at-risk youth in Kansas City, she began performing solo gigs. But "passions don't die easily," according to her bio, and she decided to take the plunge into a performance career.
 
"Lauren has always demonstrated the ability to find herself in her music," said Dr. Sangeetha Rayapati, professor of music and head of Augustana's voice program. "By touring and producing her music she's getting to do what she felt deep down inside early on, only now it's all coming to fruition.
 "Lauren discovered her passions and strengths early on and was the type of student who didn't stray from pursuing a path less traveled," said Dr. Rayapati. "When she was at Augustana that path was music therapy, but since graduating she's demonstrated her ability to continue learning and growing as an artist. I think it's wonderful that she's focusing her career on what's she's now most passionate about – live performance." 
 
In Kansas City, Anderson assembled a band and started doing more shows. Her first EP, "Do & Hope," was released in 2014, quickly followed by the 2015 debut of her first full-length CD, "Truly Me." 
 
Anderson, a native of Chicago, was named 2015 Female Vocalist of the Year at the Midwest Music Awards. 
 
According to her bio, she began piano lessons at the age of 8, was an active member of several choirs and began taking classical voice lessons in high school. At first, she planned on becoming an opera singer, but quickly realized that rock and soul music were more her style. 
 
"That openness to where life can take you is an amazing example to our students," said Dr. Rayapati.