News
'65 grad may be our first pastor in the Church of Sweden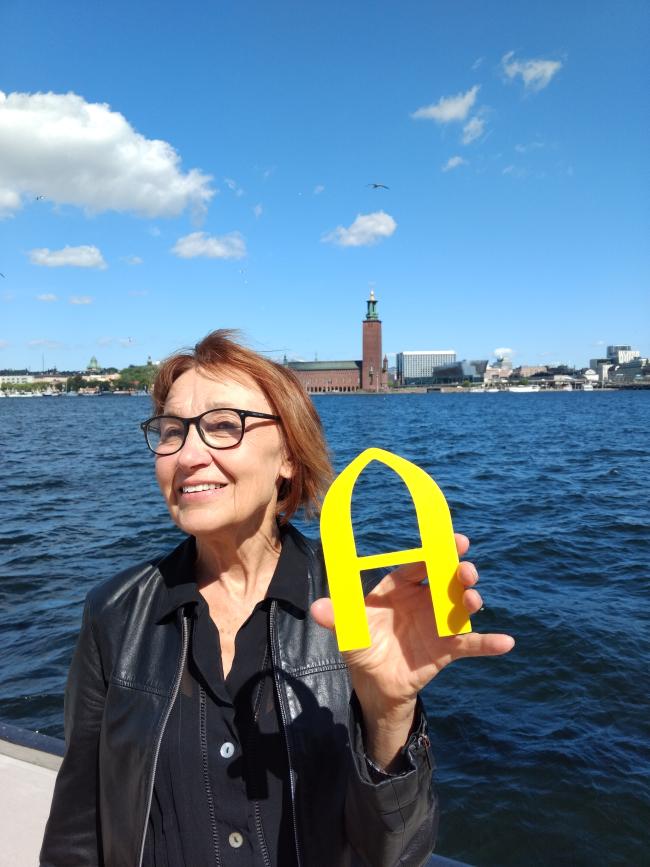 The first hundred years of Augustana's history is built largely on the stories of Swedes coming to the United States. But it's doubtful any of them could have foreseen what happened in January of 1982.
That's when Mary Anderson '65 Philipson, a native of Minnesota and an invandrare (immigrant to Sweden) was ordained as a pastor in the Church of Sweden.
"When I was a student at Augustana, it never entered my mind to be a pastor," Philipson said during a recent interview near her church, St. Katherine's, in Stockholm. "But I was working as a typist for Louis Almén (a pastor then serving on the faculty) and he encouraged me to apply for a Lutheran World Federation Scholarship to study in Berlin following my graduation."
After her year in Berlin, she decided to make a quick jaunt over the Baltic to explore her family's roots in Sweden before returning home. You might say she got her foot caught in the door. 
Philipson fell in love, and wound up getting married and settling in the Stockholm suburb of Bromma. Fast forward a few years and she notices a sign advertising classes at the Stockholm Teologiska Institut. A sympathetic instructor agreed to teach her first in English, then in Swedish and Greek. Almost held up by a bureaucratic hiccup, she plowed ahead and in 1982 became what's believed to be the first Augustana graduate to achieve ordination in the Church of Sweden.
Having served calls at the former Lutheran Church in America congregation in Stockholm and at the capital's Cathedral Church, Pastor Philipson is now easing into retirement in Stockholm's trendy Söder neighborhood. In 2016 she published Att falla uppåt (Falling Upwards), a collection of 12 sermons on spiritual wholeness, and she regularly leads spirituality retreats in Crete—fluency in Swedish required.
Look for more on Philipson and her extraordinary journey in the next issue of Augustana magazine.
– Kai Swanson '86