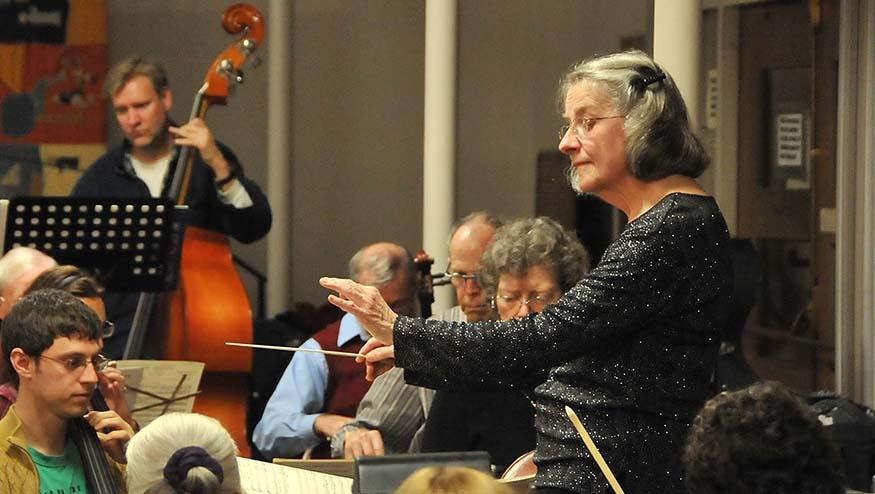 News
50 years of making musicians
Janice Budd Gockel (viola performance major, 1968) has focused her career on enriching the lives of others. As the founder of Seattle's first community music school, Music Center of the Northwest, she established an inclusive organization dedicated to providing high-quality music education and programming to students of all ages and backgrounds, regardless of prior music experience or financial resources.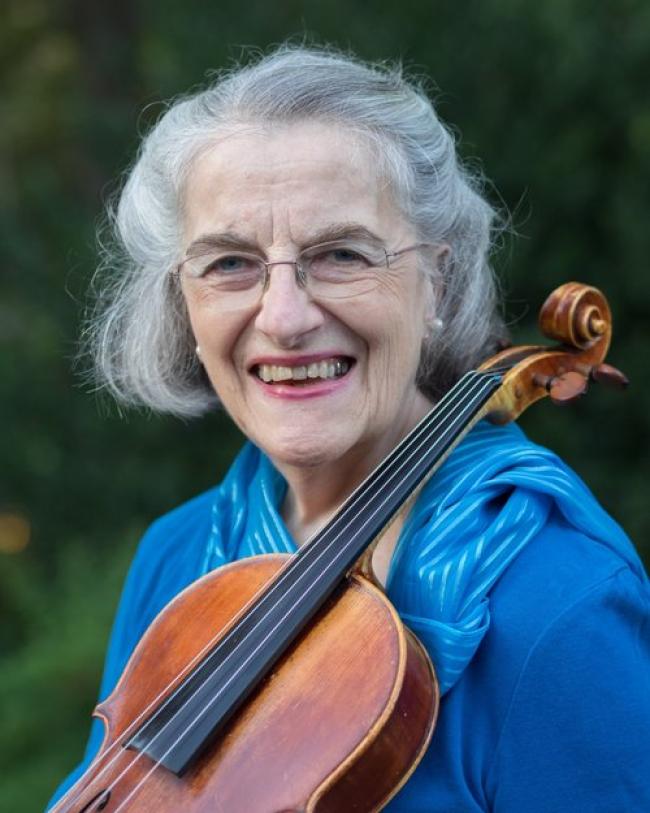 Now approaching its 30th anniversary, the center is celebrated for bringing together culturally diverse populations through exceptional musical experiences. It all began with a single class.
"Upon moving to Seattle in 1981, I established a class called 'Closet Violinists' for people who had their instruments stashed in the closet since high school or college, and for those who were self-taught and wanted some extra help," she said. 
Out of this initiative grew Hildman Strings, Seattle's only community string orchestra. Gockel conducted the orchestra for 28 years, performing three concerts each season. 
Her successes with Closet Violinists and Hildman Strings, and her aspiration to create a non-profit organization, convinced her friends and colleagues that she had the leadership skills to establish her dream of a community music school. 
"They were eager to help, but they had no more arts management or non-profit leadership experience than I," she recalled. "So I found the National Guild of Community Schools of the Arts, and after a crash course in arts management and community institutions, I knew what skills I could develop on my own and where I needed help."
In 1989, Gockel opened the Music Center of the Northwest, a community music school offering instruction and ensemble opportunities for children, youth and adults. It opened with five faculty and 65 students and offered 15 classes—including individual and group instruction for piano, strings and string orchestra, music appreciation and chamber music. Gockel would serve as the center's director for 15 years, expanding the class and private instruction offerings and developing a board of directors. Now director emeritus, she is proud of the center that now employs 35 faculty members and serves well more than 1,800 students each year.
She continues to advance the mission of the center by leading the Puget Sound Chamber Music Workshop, a six-day summer camp for adult amateur musicians. July 2018 marked the 29th year of the workshop.
How to make it happen
Charlotte Green, longtime friend of Gockel and board member for the Music Center of the Northwest, marvels at Gockel's ability to connect her liberal arts background with her career. 
'Believe in your convictions. Figure out what you most love to do and create your own opportunities when necessary…'
"As a product of Augustana, Janice has gone on to do amazing things in the field of music, but in a different context than as a performing musician," said Green. "Having assembled a board of directors, completed the paperwork and documentation required to start a non-profit, hired consultants, and led fundraising efforts over the years, Janice has single-handedly proven there is economic and social value in Augustana's liberal arts education.
"It's important to make the case with current music majors that in addition to becoming concert performers, it could be very significant for them to develop awareness and skills in non-profit management, development and interaction with business communities," she added.
And Gockel's advice for students studying in the arts and humanities? 
"Believe in your convictions," she said. "Figure out what you most love to do and create your own opportunities when necessary, enlisting the help of friends who have the skills you don't have but need to make it happen." 
This is solid advice. After all, with help from her friends Gockel not only built a successful music school that has never turned away someone who couldn't afford the tuition, she has created a community of thousands of music makers.