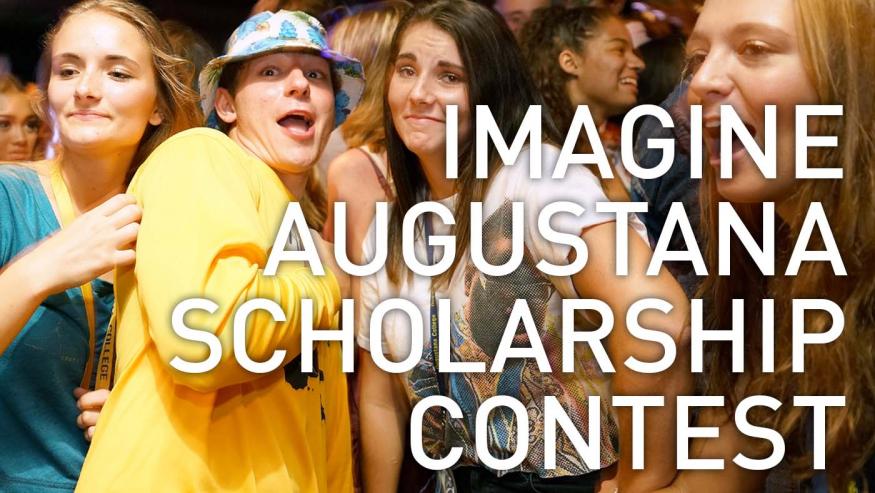 News
A $4,000 scholarship in 100 words or less!
How to enter
1. Read through Augustana graduate profiles featured in the More Than I Imagined series.
2. Select one profile that connects with you. In 100 words or less describe why you made a connection with this profile. Submit your short essay in the form at the bottom of this page.
3. Follow @augieadmissions on Instagram or Twitter.
4. Post a photo on social media (Twitter, Instagram or Facebook) from our collection or a photo of your own potentially from a visit to Augustana's campus. Caption the photo by completing this statement: "At Augustana I imagine I will..."
5. Use the hashtag #FutureViking in your post.
Scholarship details
First place — one $4,000 award ($1,000 renewable for four years)
Second place — two $2,000 awards ($500 renewable for four years)
Criteria
Winners will be selected based on creativity and content of both elements (essay and social media post).
Contest entries must be received by midnight on Jan. 9.
Winners will be announced via social media (Twitter, Instagram or Facebook) by Jan. 15.
Eligibility
To be eligible for the 2018 Imagine Augustana contest you must:
1. Be a prospective student enrolling for the 2018 fall term (domestic, international or transfer).
2. Apply and be accepted to Augustana College before Feb. 10, 2018.
3. Follow the contest guidelines listed in the form below.
Awards will be listed in the Augustana financial assistance package of the winners and runners up. Three awards will be offered. These awards are renewable annually as long as the student remains in academic good standing.
One $4,000 award ($1,000 renewable for 4 years)
Two $2,000 awards ($500 renewable for 4 years)