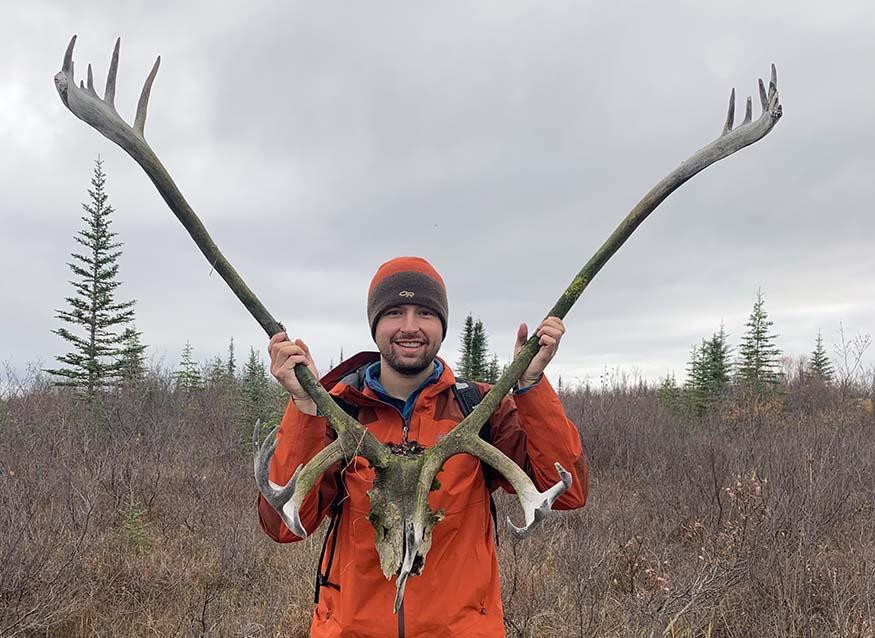 Event
Adventure Science: Backpacking, Fieldwork and Photography in Alaskan National Parklands
Matt Harrington '19 will chronicle his thrilling and adventurous Scientists-in-the-Parks position in Alaskan National Parklands studying and surveying paleontological and geological resources, Alaskan archaeology, and arctic wildlife and climate change; all shared through the lens of his striking landscape and wildlife photography.
His talk is this year's Udden Geology Club Homecoming Lecture.
Harrington graduated with a double major in geology and environmental studies and a minor in math. He received a master's in geosciences from East Tennessee State University in May.
While at Augie, his work was recognized as Best Undergraduate Poster Presentation by the Geological Society of America for his work on mammoth migration patterns, and his research interests continue to be focused on Pleistocene megafaunal ecology. He currently holds a coveted National Park Services Scientists-in-the-Parks position in Alaska. 
 
Location
John Deere Lecture Hall or Google Meet
Note: Although the lecture hall is open only to students, faculty and staff, the public is invited to hear this talk via Google Meet.
John Deere Planetarium and Carl Gamble Observatory
820 38th St.
Rock Island, IL 61201
United States
Google Maps