Event
Nordic Book Club, January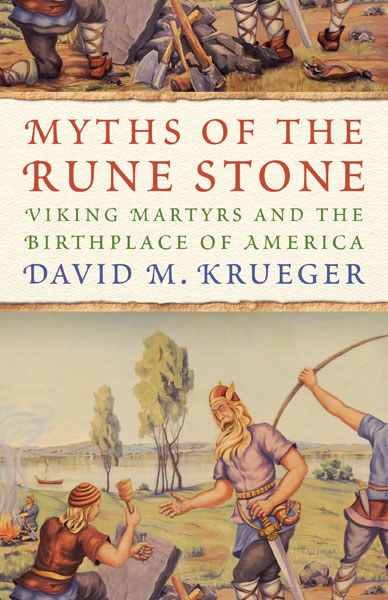 January's book is Myths of the Rune Stone: Viking Martyrs and the Birthplace of America by David M. Krueger, 2015. 
"In 1898, a Swedish immigrant farmer claimed to have discovered a large rock with writing carved into its surface in a field near Kensington, Minnesota. The writing told a North American origin story, predating Christopher Columbus's exploration, in which Viking missionaries reached what is now Minnesota in 1362 only to be massacred by Indians. The tale's credibility was quickly challenged and ultimately undermined by experts, but the myth took hold." --from Amazon
Join the Swenson Center's monthly book club to discuss books on Nordic topics or by Nordic authors. 
Location
Register by January 11 to receive an access code to join the Zoom meeting. 
Tickets
Free for Swenson Center members and Augie students/$10 nonmember
Sign up