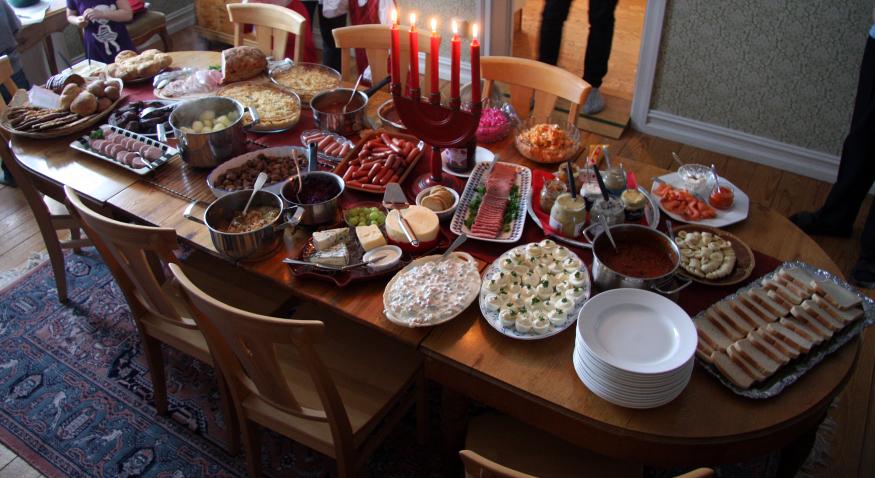 Event
Swenson Center Julbord Dinner
The Swenson Swedish Immigration Research Center at Augustana College invites the community to its second annual Julbord Dinner. 
A traditional Swedish-American Christmas smörgåsbord will be served, including salads, relishes, fruit, herring, bread, cheese, potatoes, salmon, potato sausage, meatballs, ham, rice pudding and Christmas goodies.
The meal will be served from 5–6:30 p.m. Arrive at any time between these hours.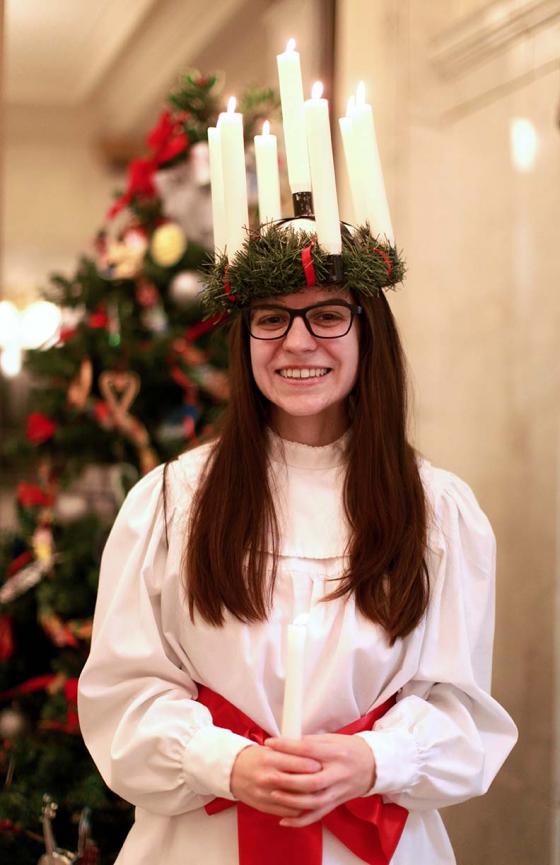 Reservations are required. Seating is limited. Payment must be received by noon Dec. 7. Pay online, call 309-794-7204 weekdays with a credit card, or mail checks payable to "Swenson Center" to the Swenson Center, Augustana College, 639 38th St, Rock Island, Ill., 61201.
Diners may wish to stay for the Sankta Lucia Festival as Swedish-language students perform traditional Swedish songs and readings.
The Lucia performance will take place at 7 p.m. in Wallenberg Hall in the Denkmann building, 3520 7th Ave. Cookies and beverages will follow. The program is free and open to the public.
The Augustana Teaching Museum of Art in Centennial Hall will be open from 3:30-6:30 p.m., with its current exhibit of Swedish-American art, "Världen är Liten: the World is Small. Modern Swedish and Swedish American Works." Admission is free.
The Swenson Center sponsors for this event are Wheelan-Pressly Funeral Home and Crematory, Dave Ven Huizen and Joe Perez, owners, and Steve and Cindy Pressly. The media sponsor is WVIK, Quad Cities NPR.
Location
The Wilson Center is at the back of the east end of the Brunner Theatre Centre at Augustana.
Park in Centennial Hall parking lot "E," corner of 7th Ave. and 35th St, then take the pedestrian bridge across 7th Ave. to the Brunner building. Once in Brunner, go up one flight and exit the building to find the Wilson Center. The Wilson Center has its own exterior entrance.
Wilson Center
Augustana College
3750 7th Ave.
Rock Island, IL 61201
United States
Google Maps
Tickets
$24 for ages 13 and over; $12 for ages 4-12; free for up to age 3
Purchase tickets