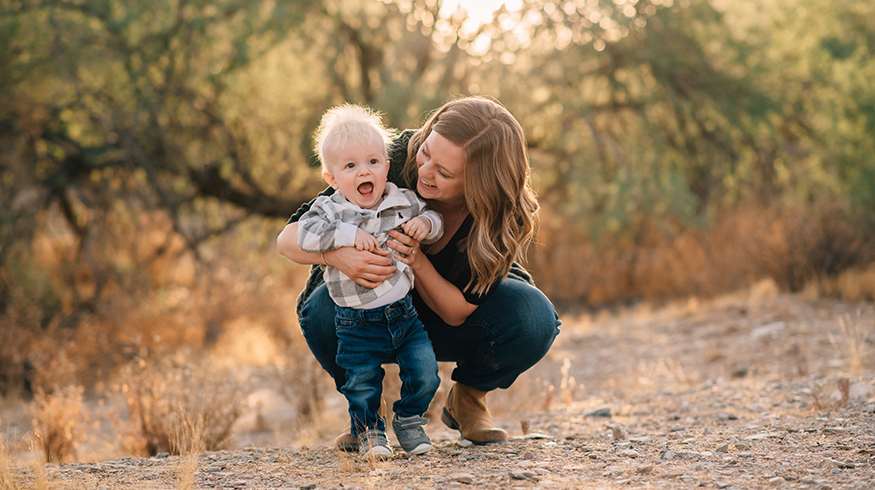 In 2011, we asked faculty which graduating seniors had taken advantage of all Augustana has to offer — who had grown academically and personally. We then asked the students to reflect on their time here, and the frequent answer was that the experience was "More than I imagined."
A decade later, we're catching up with some of them.
Katrina Jensen Graf
B.A., Communication Sciences and Disorders, Psychology; Augustana College
M.S., Speech-Language Pathology, University of Arizona
Katrina Jensen Graf is a speech-language pathologist at St. Joseph's Hospital and Medical Center in Phoenix, Ariz., working with premature babies and infants with special needs. She loves her career but is happy to come home to her family on their "urban farm" at the end of the day.
Are you where you thought you might be 10 years ago?
In the sense that I am working as a speech-language pathologist (SLP), yes, I am where I thought I would be. In regards to everything else, no! I ended up specializing as an SLP in the Neonatal Intensive Care Unit (NICU) setting, working on feeding with preemies and infants with special needs.
Geographically, I guess it's not that surprising that I ended up staying in Arizona after moving here for graduate school.
Has your path to where you are today been more of a straight line or a zigzag?
It has mostly been a straight line, with a detour back to Texas for my clinical fellowship.
What do you like most about what you do?
Working in the NICU, I love empowering families in a setting where they often otherwise feel powerless. Feeding is such an intimate time for parents and their new babies, and it is their first mode of "communication," which fits nicely into my training in other areas of speech pathology. Getting to snuggle little babies every day isn't too bad either.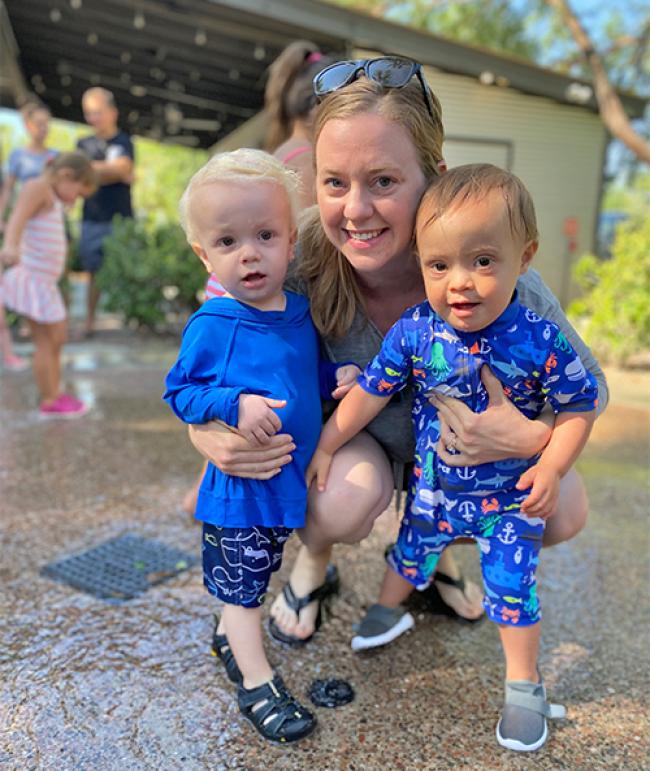 Why is this a good fit for you?
I have always loved both the infant population as well as the medical setting. Even at Augie, my honors capstone project involved educating new mothers, and my CSD thesis project was about neurological disorders. I get to bring those two passions together working with medically complex newborns.
What makes you proud of your work?
I love being able to contribute something important to a team. In the hospital setting, there are so many disciplines that collaborate to provide individualized care to each patient. Sometimes my puzzle piece is the one that brings all the other pieces together to make important decisions, and I am really proud of those moments.
What opportunities have you had to lead? Or to be a trailblazer?
I was part of a team that brought endoscopic swallow studies to our NICU, which are only being done in a few hospitals in the country at this time.
I also became a certified lactation counselor and am currently working to increase support for breastfeeding mothers in our NICU, which has been such a rewarding part of my job!
I am currently the co-chair of the Arizona Speech-Language Hearing Association's Medical SLP committee, which works to advocate for medical SLPs in our state, including promoting legislation that benefits our profession and our patients.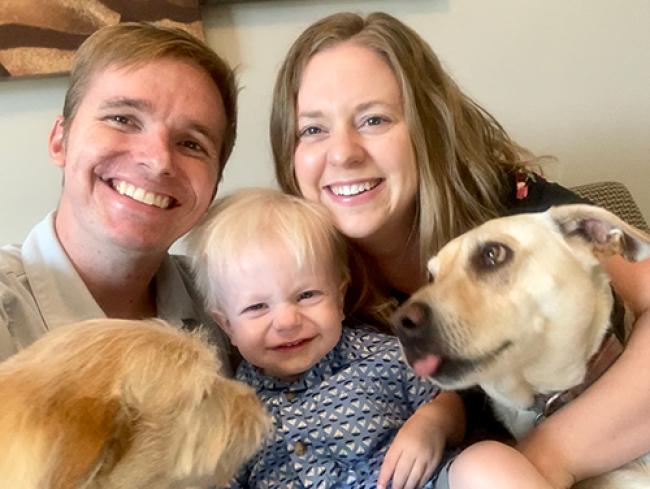 How have you stayed in touch with classmates or any members of the campus community?
Half of my bridesmaids were friends I met within my first week at Augie! Although we are miles apart, our friendships still sustain me through all of life's changes. I also keep in contact with professors who were critical mentors for me at Augie, like Dr. Jakielski and Dr. Storl, and the Symphonic Band family.
Do you have a story or anecdote you'd like to share that illustrates something about your life since Augie?
During the COVID-19 pandemic, life consisted mostly of either going to work or being at home on my "urban farm" with my husband Micah, son, two dogs and five chickens. Most nights, all 10 of us ended up in the chicken coop at the same time for some quality family time before going to bed!