In 2011, we asked faculty which graduating seniors had taken advantage of all Augustana has to offer — who had grown academically and personally. We then asked the students to reflect on their time here, and the frequent answer was that the experience was "More than I imagined."
A decade later, we're catching up with some of them.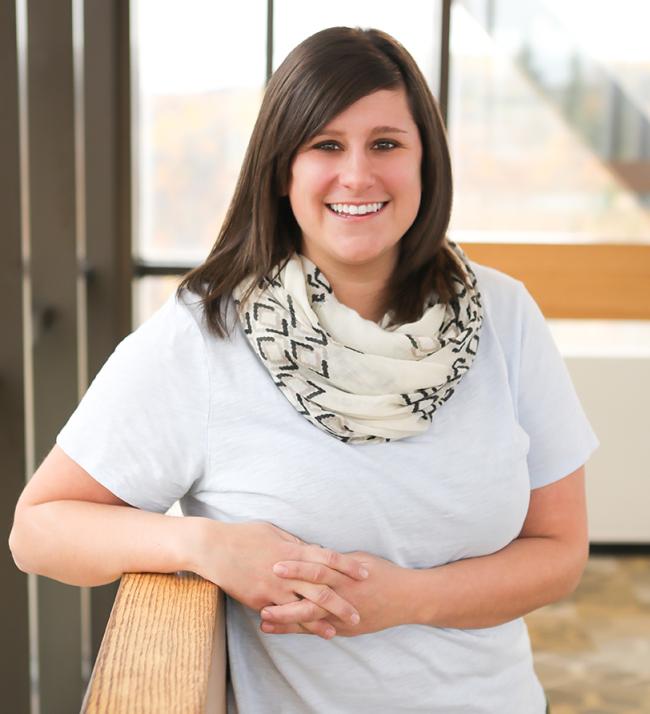 Allyse Freeman
B.A., History, Augustana College
M.S., Anthropology (with a certificate in museum studies), University of Wisconsin-Milwaukee
An award-winning curator at the Minnesota Discovery Center in Chisholm, Minn., Allyse Freeman is grateful to have a job that reflects her love of the liberal arts and allows her to amplify the voices of the past that have been absent from public history.
Are you where you thought you might be 10 years ago?
Yes and no. I knew that history and anthropology would play some part of my future career; however, I never would have thought I'd live in northern Minnesota as a museum curator.
After Augustana, I attended the University of Wisconsin-Milwaukee for my master's in anthropology. Originally I was going to go straight into my Ph.D., but along the way I fell more in love with museum work. So instead of pursuing a doctorate, I entered the museum field and accepted my current position as curator at the Minnesota Discovery Center in June 2014.
Has your path to where you are today been more of a straight line or a zigzag?
My path has been more of a straight line. Since high school, I was determined to pursue history. The part that has been more of a zigzag was how I became focused on American labor history within my current job.
I come from a proud union home, and while at Augie, I was extremely interested in the history of European revolutions, so the influences had been there. However, it was not until I accepted my current job in Minnesota's mining country that labor history took over my life.
While I focus on a range of topics, Iron Range — the region in Minnesota where I work and live — labor history has become my ultimate passion.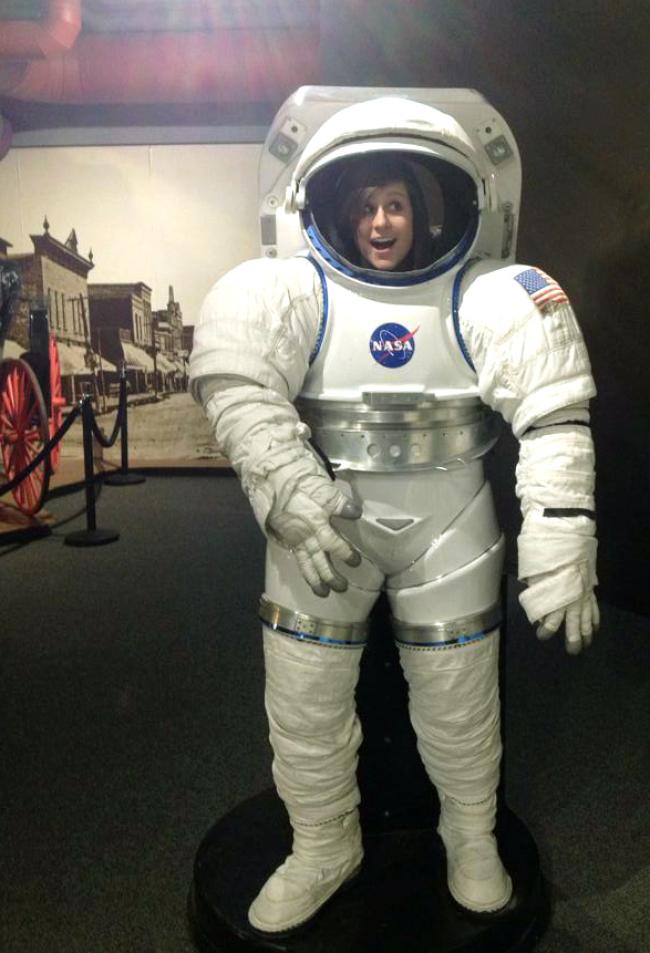 What do you like most about what you do?
I love the variety that my job offers. While at Augie, I liked to dabble in an array of subjects, including history, anthropology and geology. My job as a curator allows me to explore all of these subjects on a daily basis. From researching various historical topics and designing exhibits to overseeing an active paleontology program, I never have the same day twice.
I also enjoy the opportunity to generate that spark of curiosity in visitors to the museum. Whether they be young or old, I aim to always show that human and natural history can be exciting and is extremely relevant to our daily lives.
Why is this a good fit for you?
My role as a museum curator is perfect for me because it reflects my love of a liberal arts education. While history remains my true passion, this job allows me to delve into multiple disciplines.
I also love to read, research and write so being a museum curator gives me ample opportunity to do all three for a living. Taking this research and coming up with creative ways to share this information with the public via museum exhibits is also incredibly fun and rewarding.
Lastly, working so closely with the actual objects of history makes me excited to come to work every single day. The adage "do what you love" perfectly defines my relationship with my job.
What makes you proud of your work?
Amplifying voices of the past that have been absent from public history is what I am most proud of in my job. The textbook version of history is inadequate and misleading. As a museum curator, I get to cover additional perspectives in creative ways.
I believe that history is a human right and by focusing on the inclusion of working class and BIPOC viewpoints, we can offer a more nuanced version of the past to the public. This type of work makes me incredibly proud to be a historian.
Museums also have a problematic past themselves and so by stressing absent narratives, we can begin to help heal historical trauma with various communities.
What opportunities have you had to lead? Or to be a trailblazer?
As the leader of my department, I am very lucky to have a large amount of creative freedom. Given this opportunity and an incredibly skilled staff, we have finished several projects that have been successful both within our community and within the larger museum professional world.
Over the past six years, we have researched, designed and installed three award-winning exhibitions culminating in a total of seven awards: four national awards and three from the state of Minnesota. I was also honored to have accepted the Promising Leadership Award from the Association of Midwest Museums in 2018.
How have you stayed in touch with classmates or any members of the campus community?
I still keep in touch in some way with many of the friends I made at Augustana. Either via social media or texting/phone calls, many of them have become like family over the years. This is especially true for two of my old roommates and their younger sisters who also attended Augie.
I am also lucky enough to still be in touch with Dr. Kaul and Dr. Hough from the anthropology department via Instagram. They are both truly wonderful people and helped get me where I am today.
Do you have a story or anecdote you'd like to share that illustrates something about your life since Augie?
Oddly enough there is a direct connection between Augustana and my current position at the Minnesota Discovery Center.
During my first week of employment, I was contemplating whether I made the correct decision in uprooting my life and moving to a rural area in Minnesota. As I was scouring through the collections to get a better sense of what was available, I came across an archival box of old newspapers. Upon opening it, I quickly noticed the words "Augustana Book Concern, Rock Island, Illinois." I then gently lifted the newspaper out of the box and discovered that it was an original Augustana newspaper from February 1909, and it was entirely in Swedish.
I screamed in excitement and knew then that I had made the correct decision in moving to Minnesota.