Augustana offers a major and minor in public health.
Careers and internships
Public health is a fast-growing field with a focus on the health and medical needs of communities. It appeals to students interested in a pre-health profession using many perspectives, since it has ties to anthropology, biology, communication studies, environmental studies, ethics, geography, health economics, political science, sociology and women's and gender studies,
The interdisciplinary nature of public health makes it a natural fit for a liberal arts education. At Augustana, students examine the social, political and environmental determinants of health, and approach the study of health as crucial to understanding our role in local, national and global communities.
The Quad Cities is an ideal location for public health majors to gain experience. Augustana students have had internships with the Rock Island County Public Health Department, Red Cross, the Unity Point Health Systems Infection Prevention/Epidemiology Team and the Mississippi Valley Blood Bank, plus local hospitals and clinics.
Off-campus experiences include internships in Sydney, Australia; a public health, peace and justice internship at Baylor College of Medicine; and a service-learning program offering free health clinics in Nicaragua. Funding for these experiences is available through Augie Choice, the Freistat Center, and other sources.
Members of ACHOO (Augustana Community Health Outreach Organization) can participate in the JETS (Joining Education Through Service) trip to Nicaragua. The faculty-led JETS program began in 2008, and each year about 30 students work with Nicaraguan professionals to provide healthcare and health education to people in several remote villages in rural Nicaragua.
Recent graduates:
Courtney (Cook) Rudiger '07 is an infectious disease epidemiologist at the Navy and Marine Corps Public Health Center, Norfolk, Va.
Teresa Anguiano '07 is a graduate Student at the University of Pittsburgh Graduate School of Public Health.
Amber Dismer '07 is a health scientist at the Centers for Disease Control and Prevention, Atlanta.
About the program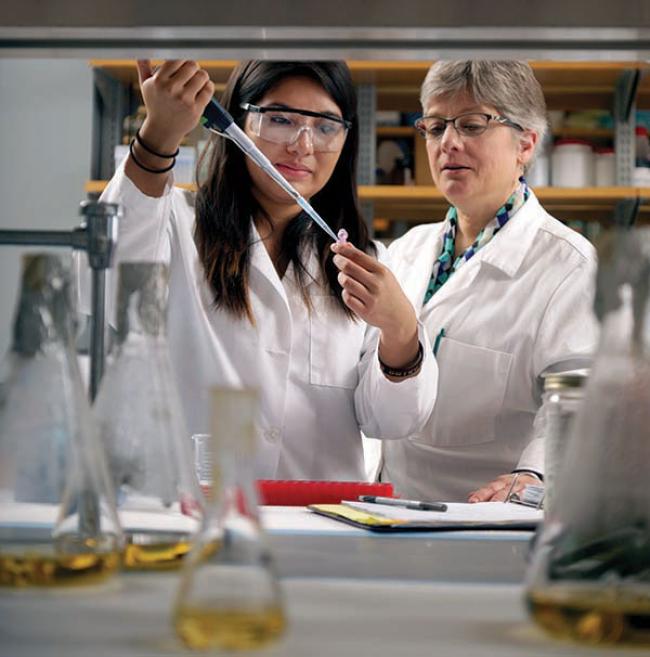 Augustana offers a 31-credit major in public health, and an 18-credit minor in public health. Public health works well both as as a primary major or as a second major in combination with any of a number of related programs.
Augustana has had a 100% acceptance rate for graduating students applying to master's programs in public health (M.P.H.) since 1997, when our first applicant was accepted. Though the public health major is new to the college, Augustana graduates in related fields have always stood out in master's programs in public health, as well as epidemiology and toxicology.
One reason for Augustana students' success is their level of hands-on and professional preparation through internships, service learning trips, and professional conferences such as the Great Plains Emerging Infectious Diseases Conference.
Augustana has a 3:2 coordinated degree agreement with the master's in public health (M.P.H.) program at Saint Louis University. Through the 3:2 program, Augustana students transfer to the university after three years, completing their B.A. requirements for Augustana after one year at the university. After the second year at Saint Louis, they also finish the master's requirements and graduate with the M.P.H.
For more information, contact Dr. Carrie Hough, chair of the public health program and associate professor of anthropology.
What students say
Troy Curtis '10, biology/pre-medicine
Curtis is a graduate student in public health at the University of Wisconsin-Madison; medical student in family medicine at the University of Illinois
"I think my undergraduate biology courses and my liberal arts education as a whole, provided a wonderful opportunity to build a foundation for a career in public health and medicine. During my years at Augie, I learned how to integrate and synthesize information from my general courses with the classes I was taking in preparation for medical school, and how to approach medicine through a social context.
"That is what makes a public health major such a great idea: it allows for a direct pathway for those interested in melding the hard sciences with the social sciences in preparation for a career serving those in need. I plan to incorporate public health principles into my practice of medicine by working in the community to improve issues that are important to the health and well being of those I serve."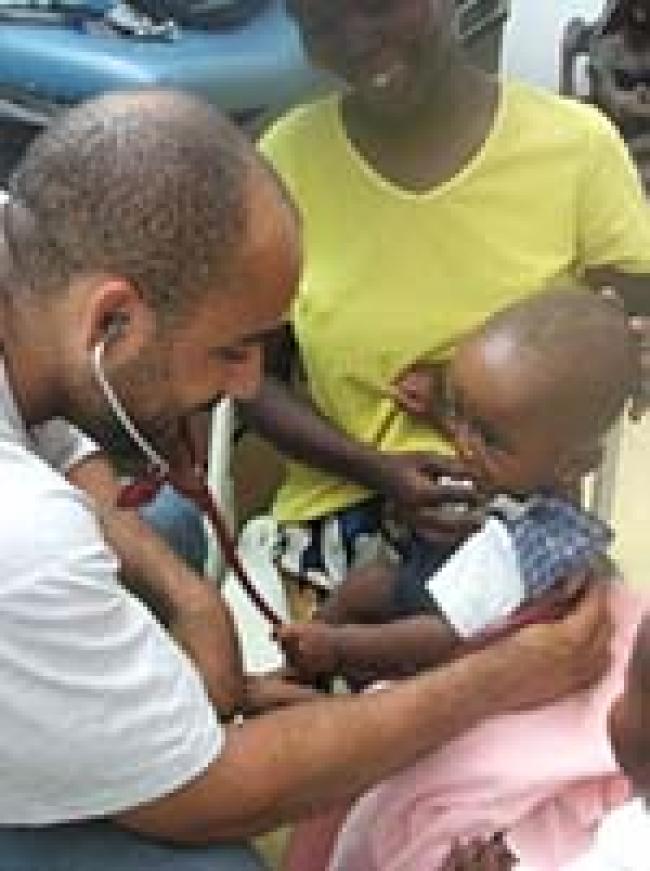 Dr. David Walton '98, biology/pre-med and Spanish
Dr. Walton is a physician with Partners in Health medical aid group, Haiti; associate physician at Brigham and Women's Hospital, Boston; instructor of medicine at Harvard Medical School.
"I find the work I do to be compelling, meaningful and necessary, and my experiences at Augustana were instrumental in getting to this point.
"My vision didn't become clear until I reached Harvard, but it started in the streets of La Paz, Bolivia, on Augustana's Latin America term.
"When I finally did start medical school, I was amazed at how much I knew, and how well I was prepared for my first set of classes. I had already taken anatomy, physiology and cell biology...  It felt good to have a solid grasp of the material in the first semester, especially at a place like Harvard."
Sheila L. Ryan '03, J.D., M.P.H., C.C.R.P., biology/pre-medicine and sociology
Ryan is a faculty member and director of the clinical research, Division of Pediatric Neurosurgery, at Baylor College of Medicine/Texas Children's Hospital
"I could not have imagined attending any other undergraduate institution other than Augustana. The value of my college education cannot be measured only by facts learned or books read, but by the overall experience that shaped my future career and life. The mentorship I received during those formative years will forever guide me to continue community acts of service, as well as reciprocate and assist in the development of other professionals in my field."
Lauren Novak '13, biology/pre-veterinary medicine
Novak is a graduate student at the University of Illinois School of Veterinary Medicine.
"My relationship with (Senior Inquiry advisor) Dr. Dara Wegman-Geedey really exemplifies what happens in the Augustana community. During the Nicaragua trip, we really bonded over ideas and research, and then we just continued that when we returned to campus. 
"The professors here are so welcoming; when I compare with friends from other schools, they don't say they have the same experience."
Giovanna Losurdo '06, biology/pre-medicine, biochemistry and Spanish
Losurdo is a graduate student in public health with a focus on public health promotion, Northern Illinois University
"Augustana College helped to lay a great foundation for the work I am invested in today. I'm in my second year of my master's program and I am currently working with the state of Wisconsin's Public Health Department in publishing a paper in the arena of environmental epidemiology. Due to the great firsthand experiences with Augustana, such as traveling abroad to locations like Nicaragua, I'm happy to say that I have found a path to helping a greater population."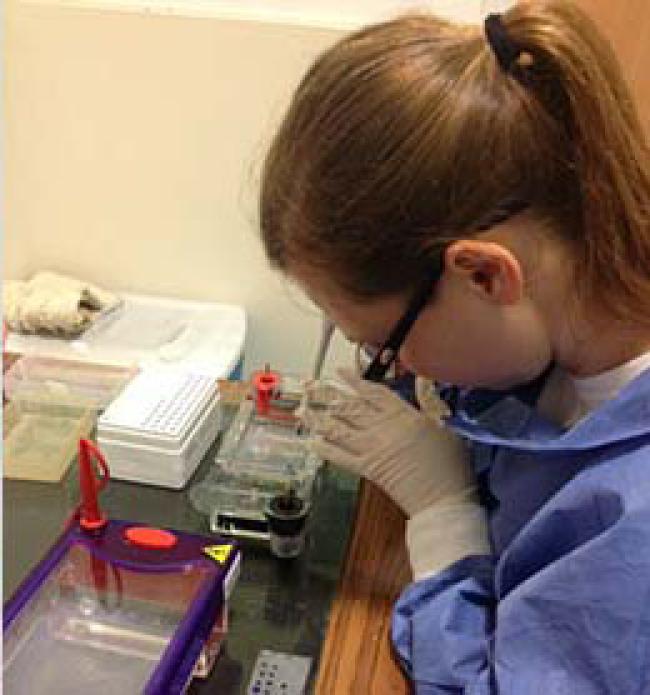 Ellen Shelly '12, biology/pre-veterinary medicine
Shelley has an M.S. in epidemiology and is a Ph.D. student at the University of Arizona, Mel and Enid Zuckerman College of Public Health
"The rigorous coursework and enthusiasm of the faculty at Augustana led me to fall in love with the process of science, and now I'm a Ph.D. student in epidemiology, working on the front lines of vector-borne diseases! So far, I have worked on Chagas disease in Mexico, and am now working on Aedes aegypti mosquitos (dispersal and flight range) in relation to dengue and Chikungunya viruses. An Augustana education is fantastic preparation for graduate school success, and I have found myself using my undergraduate education every day."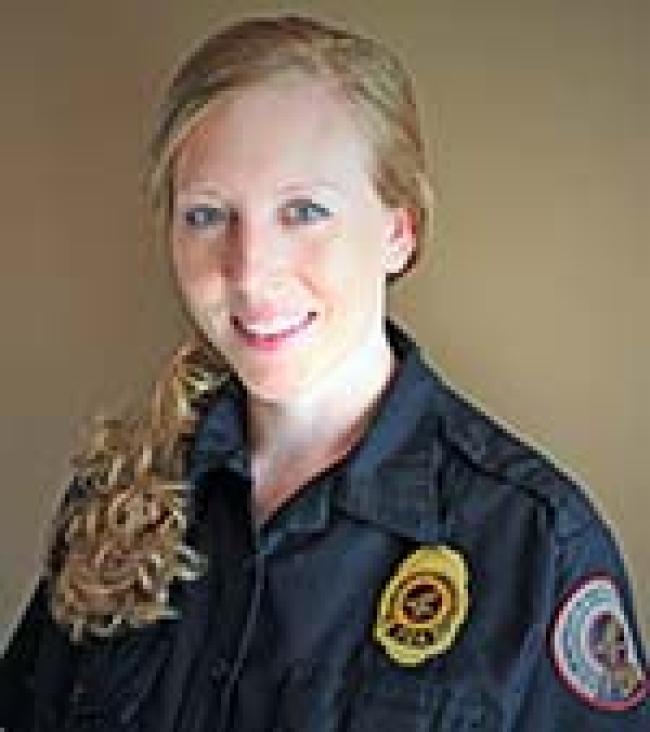 Cambria Cook '08 Krueger, biology
Cook is a consumer safety officer for the U.S. Food and Drug Administration
"Public health focuses on the community, and the education and experience I had at Augustana really emphasized this value. The sense of belonging I felt — from the professors in the classroom to my diverse classmates — led to a strong sense of community and a responsibility to contribute to the greater good. My job at the Food and Drug Administration involves working on a multidisciplinary team; the experiences I had at Augustana prepared me to collaborate alongside my peers and succeed in protecting the public health."