Field trips from Hawaii to the Grand Canyon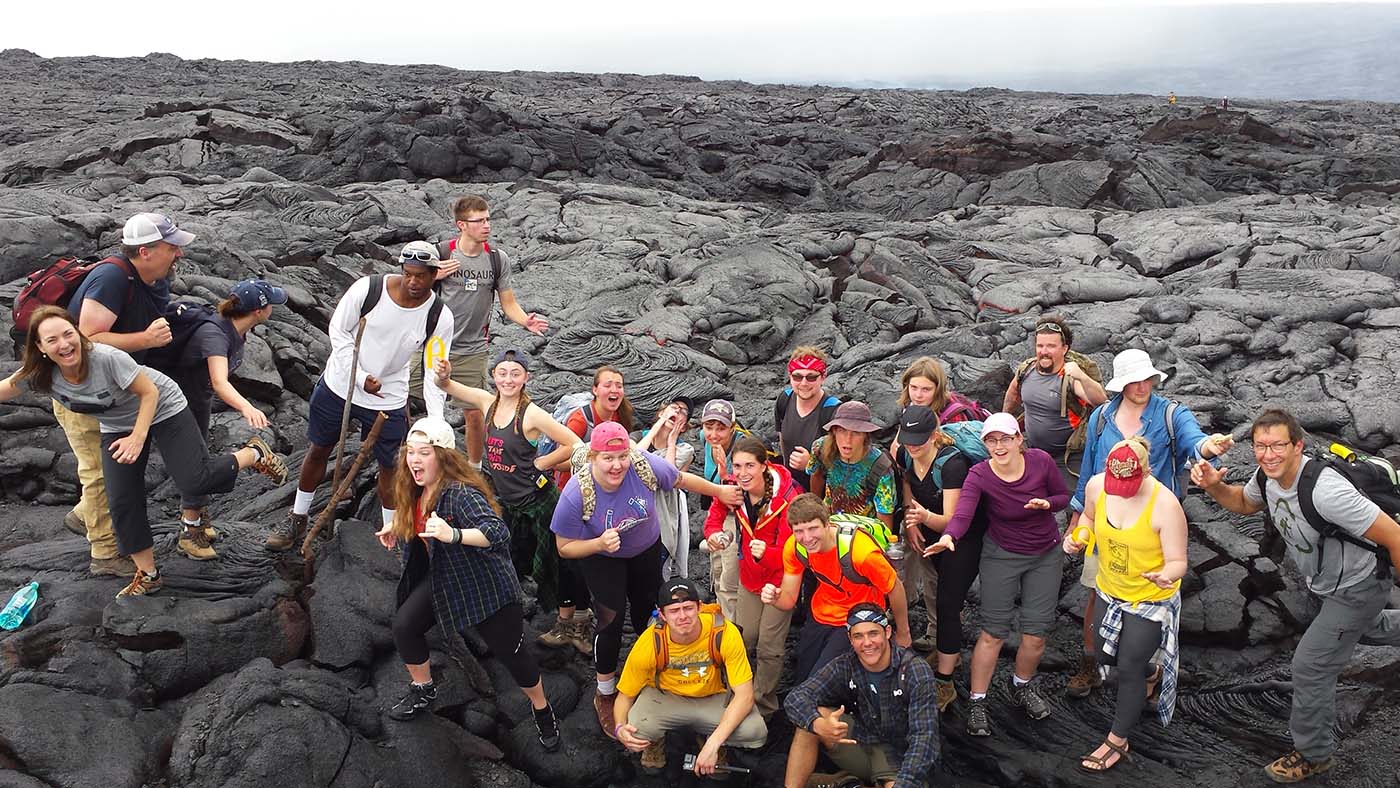 Geology provides many opportunities for students to observe and study in the field.
This begins for first-year students with GEOL105: Introductory Physical Geology in the Rocky Mountains. It is a 3-credit lab science course that takes place in August in the Black Hills of South Dakota and the Rocky Mountains of Wyoming.
The department also offers three major field trips each year to places of geologic interest. Winter and spring break trips usually venture to some place distant, exotic, and warmer than Illinois. Field trips provide a great way to learn geology, enjoy nature and make new friends around the campfire.
Departmental field trips

Every year the department takes students to the Geological Society of America North Central meeting and the Tucson Gem and Mineral Show in Arizona. In addition past trips have included:
2017 Tri-State Geological Field Trip, Wisconsin
2017 Spring break geology of Hawaii
2016 Spring break geology of Death Valley, California
2015 Spring break backpacking the Grand Canyon
2014 Spring break geology of Hawaii
2013 Spring break geology of Death Valley, Calif.
2013 Spring break geology of South Eastern Missouri
2012 Spring break backpacking in the Grand Canyon
2011 Spring break geology of Hawaii
2010 May in the Rocky Mountains of Colorado
2009 Winter break in the Florida Keys