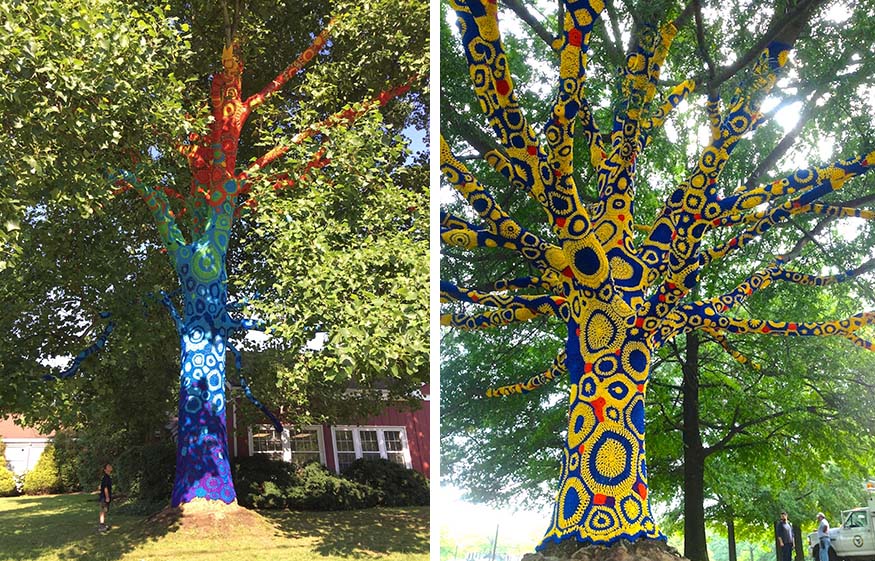 'Yarn bomb' public art coming this fall
The Augustana Teaching Museum of Art will receive a $15,000 grant to create a large "yarn bomb" sculpture this fall, using community volunteers under the direction of Ohio-based artist Carol Hummel.
It is one of 1,029 National Endowment for the Arts grants in the Art Works category. Art Works is the NEA's largest category and focuses on public engagement with art and strengthening of communities through the arts.
The grant will bring Hummel to Augustana to work with the community on an art project. College students, seniors, high school students and others will work with her to create smaller crocheted pieces, which Hummel will stitch together and install on a campus site for seven months.
"We're very excited to involve not only our campus community but the larger Quad-Cities community in this fun project," said Dr. Claire Kovacs, director of the Augustana Teaching Museum of Art. "Soon we'll be soliciting the community's help with the crocheting."
The active portion of the yarn bomb project is slated for the college's fall term, when several community partners, including Augustana and the Figge Art Museum, will host workshops. The finished work will remain on view for the entire academic year.
Individuals and groups wishing to participate in the project should email Dr. Kovacs.
A short film will be created to document the artistic process and community gatherings. 
Hummel says her work is meant to traverse "the socially constructed constraints of difference by exploring the ties that bind human beings to each other through culture, kinship, history, social interaction and friendship."
She has been active in collaborative public art installations in Switzerland, Norway, India, Mexico, and at many places across the United States, including her hometown of Cleveland, as well as Long Island, New York, and Morgantown, W. Va. 
For a look at how Hummel creates her installations, this video from the Morteon Arboretum is from "Nature Unframed: Art at the Arboretum!"
Ongoing: Permanent Collection Gallery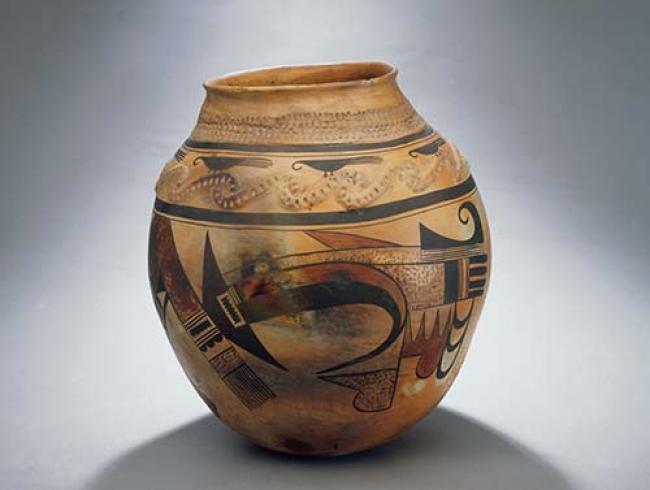 Works from the Augustana Teaching Museum of Art collections are chosen by the faculty to augment student experiences in the classroom.
Highlights include Chilean arpilleras, recent acquisitions from the Guerrilla Girls, and works from the Olson-Brandelle North American Indian Art Collection.
Hours
The museum is now closed for the summer, except by appointment.
Regular public hours resume in late August: noon to 4 p.m., Fridays and Saturdays.
Call 309-794-7400 or email for more information.
Location
3703 7th Ave.
Rock Island, IL 61201
United States
Google Maps