Global Ambassador Program
Augustana's Global Ambassadors work closely with the Office of International Student Life to support incoming international students. Many of them are international students, or have lived or studied abroad and often in multiple countries.  
The Global Ambassadors lead sessions during International Student Orientation, pick students up at the airport, mentor first-year international students, and plan programming throughout the year.
They help new students adjust to life on campus and in the Quad Cities.
2017-18 Global Ambassadors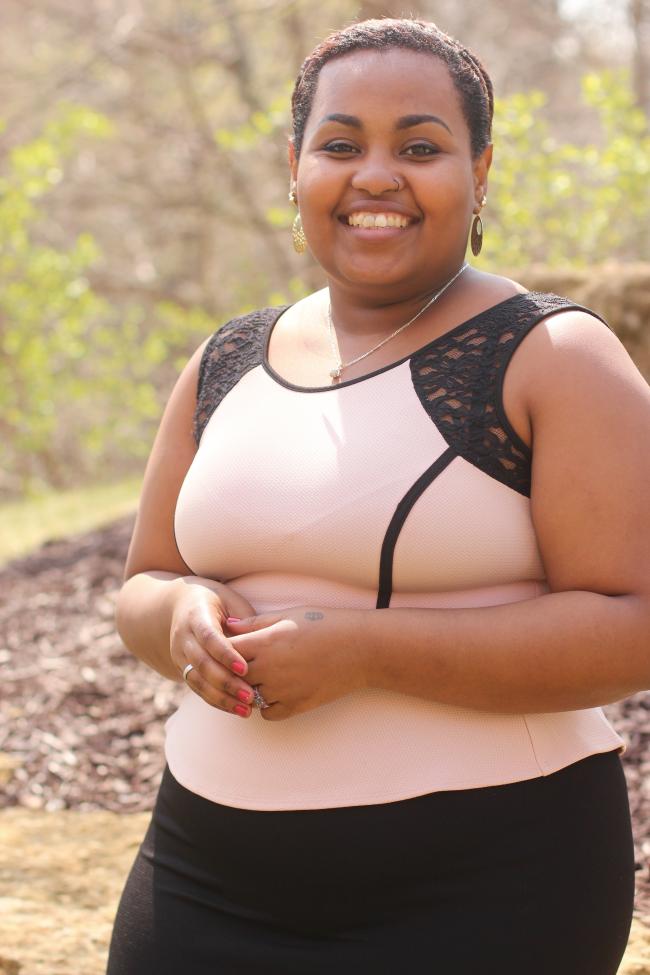 Haimi Dagnew
Country: Ethiopia
Major: Environmental Studies and Geography
Year: Senior
My name is Haimanot but I go by Haimi. This will be my second year as a Global Ambassador. I knew I wanted to be a Global Ambassador as soon as international orientation was finished my freshman year. I am excited to have the opportunity to do it again this year. I am excited to be able to share great experiences with incoming Internationals as we set off the new school year. We will be leaning a lot from each other and I am excited to help guide you as you transition to college life in the US. A piece of advice for incoming students would be just to be yourself and don't be scared to keep it real.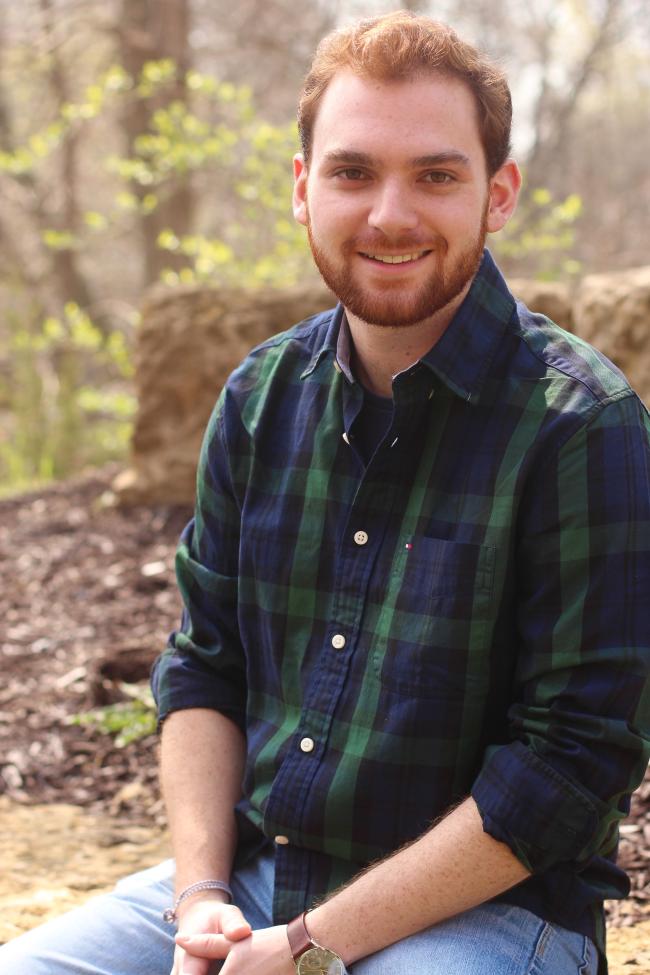 John DeLorenzo 
Country: USA
Major: Philosophy, English
Year: Senior
Hello everybody. I have been a Global Ambassador for the past two years and am lucky enough to have been rehired for a third. I've enjoyed meeting new International students over the years and serving as a helper, a guide, a confidant and whatever other roles that were needed of me.
I hope to serve the same functions this year and to become a friend to you all. What advice I can offer you: don't be afraid to ask for help, don't be afraid to question what is around you, don't be afraid of your culture or feel the need to adopt the values of America (whatever these may be) to fit in, if you do not want to.
You will be happiest at Augustana if you are really willing to experience and explore life in America, while maintaining a link to your culture. Most of all, become excited for the year(s) ahead. They can be the best of your life.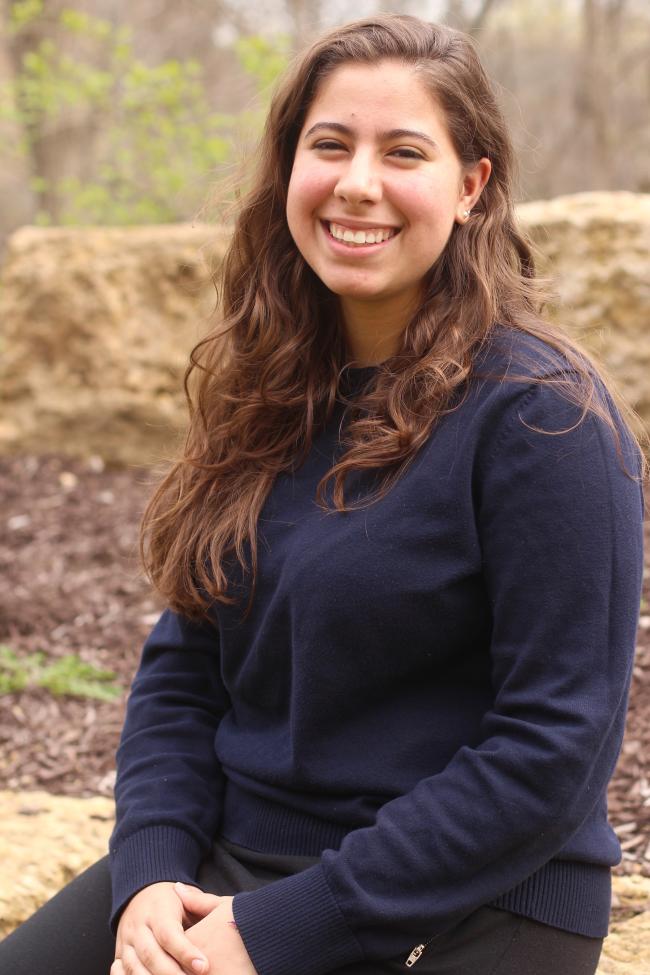 Rachel Hecke
Country: Brazil
Major: Political Science and Psychology on Pre-law track
Year: Sophomore
I grew up going to an international school and was always surrounded by people of different backgrounds. I am always down to enjoy whatever activity and to have fun! I am excited to be a Global Ambassador since it will give me the opportunity to meet people from all over the world and learn about their culture and experiences. On campus I am involved with the Augie International Club and the Global Engagement Team. I hope to help incoming international students with their transition and really anything else they may need. Always know that all the GA's are here for you guys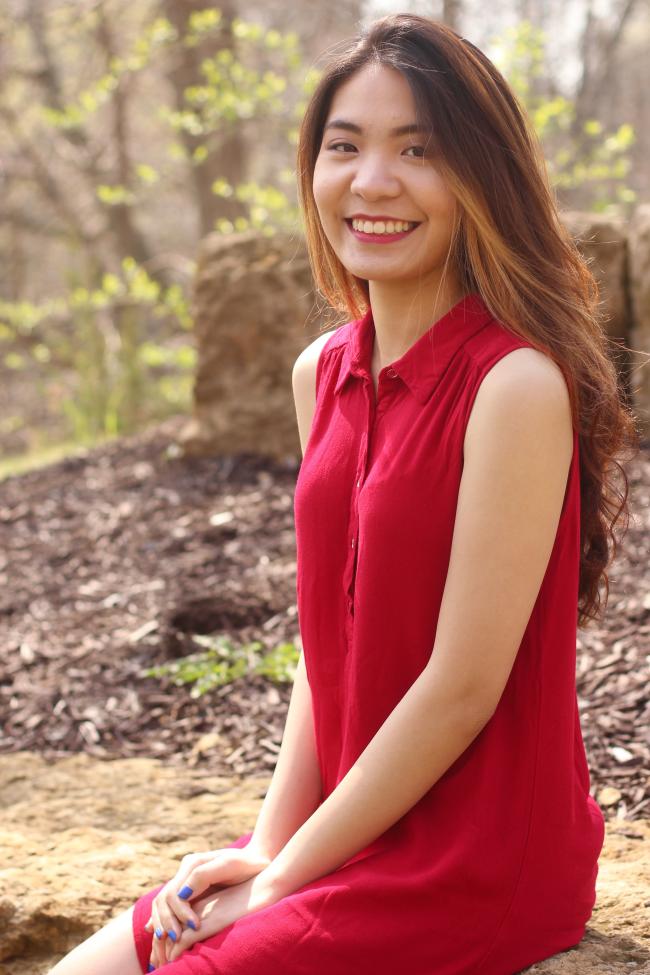 Vanessa Le
Country: Vietnam
Major: Economics and Business Administration and a minor in Communication Studies
Year: Senior
Since my first year at college, I have always wanted to become a Global Ambassador. The reason is because I think this is a great opportunity to get to know many young talented students from all over the world. Indeed, the cultural diversity that International students bring to Augustana College each year is so interesting and special that I want to have a chance to discover more by becoming close to the students. Additionally, being an International student myself, I have somewhat of an idea of the issues that might come in the way of International students when they come to a college in the United States for the first time. As a result, I would like to use my own experiences to help the new students overcome their problems so they will have as many fun experiences as they can while they are in the States.
To new first year International students, I know coming to the United States all by yourself sounds a little bit terrifying at first, yet, don't be afraid because there are so many other people here at Augustana College who are very excited to meet you, to talk to you, and become friends with you. Just always be yourself, you don't have to feel like you need to force yourself to act in a certain way to fit in. There are always people who are willing to accept the true you. Augustana College has brought me a group of friends that I'll always feel grateful for having them in my life. I believe that can happen to you too. So, don't hesitate, let yourself be excited and open your heart to Augie.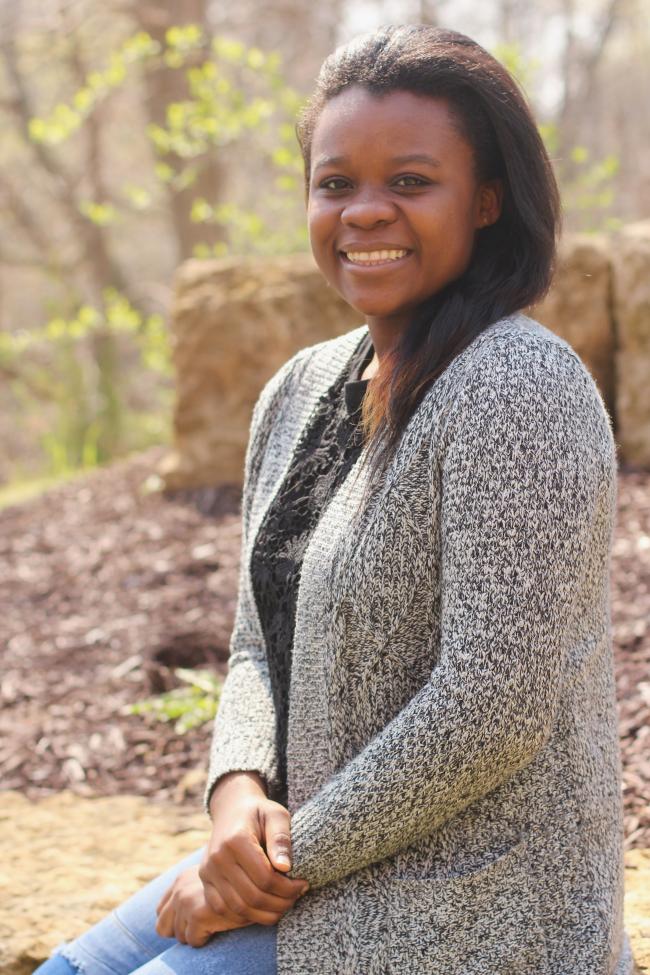 Wilma Nnoke
Country: Cameroon
Major: Biology with a minor in Biochemistry
Year: Junior
This is my third year of being a GA and I loved it so much the first time that I wanted to do it again and again. This position means a lot to me because it has made me grow as an individual and because it has made me familiar with people from around the world. Besides being a GA, I am President of the African Students Association, Co-Chair for Signature events in the Global Engagement Team, Vice-President for an African Dance club Azonto and a Public Safety Student Corps. As an incoming international freshman it can be hard at the start especially coming to an unfamiliar environment and that is where we come in. We as Global Ambassadors are here to help you guys with any questions or concerns you may have. We've got your back!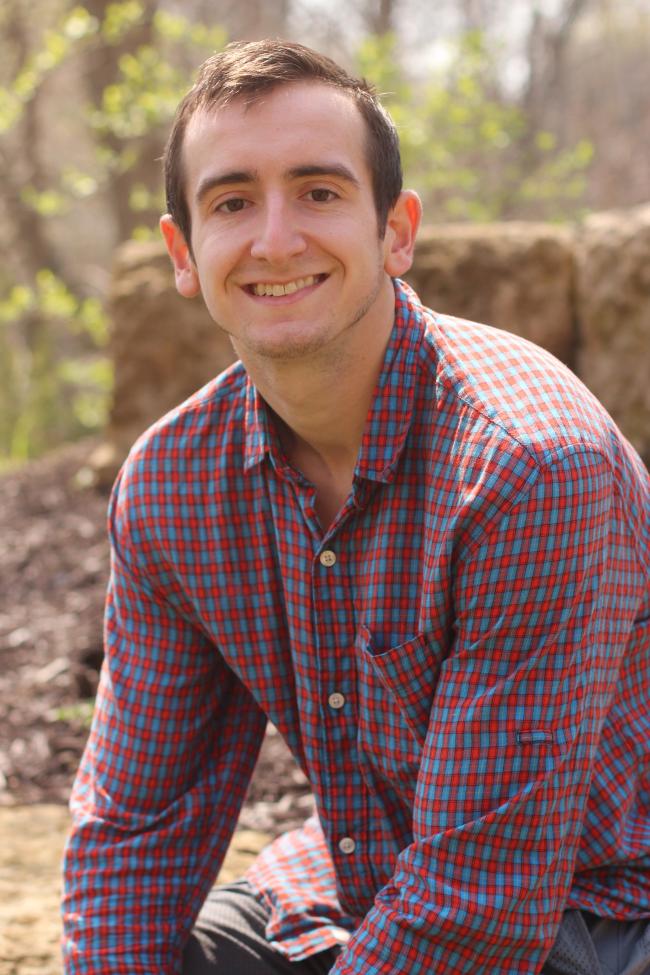 Chad Populorum
Country: USA
Major: Environmental Studies and Geography
Year: Junior
I will be serving as a Global Ambassador again for my senior year. I am very excited to see what opportunities this next year has to offer. I am very involved on campus and I love embracing new challenges and tasks. I am involved with the Water Polo Club (Public Relations Chair), a member of the Varsity Swim Team, Treasurer of the Beta Omega Sigma fraternity and I work at the AugieConnect Call Center. Meeting international students has been a lot of fun over the past three years. Several of my friends at Augustana are international students so I always enjoy meeting people from different places. We can't wait to meet you all and get to know you. Along with that, if you have any questions regarding Augustana, life in the United States, or just any random thought feel free to ask me or any other Global Ambassador at any time. You're going to love Augustana! Cheers!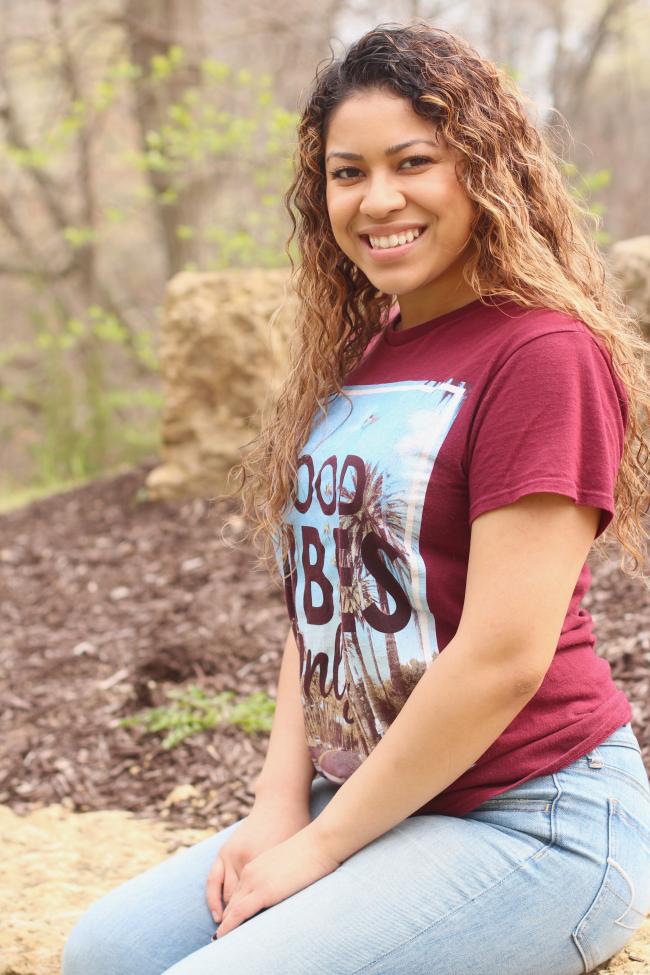 Jennifer Reyes
Country: USA
Major: Psychology
Year: Junior
I am currently involved in Azonto, the African dance club on campus. I am a member of the Chi Alpha Pi sorority, AND I'm a Global Ambassador! This position is important to me because I have the opportunity to make an impact in our Augustana Community. I advise all of our incoming international freshman students to see this as an opportunity to experience something new. Stay true to who you are, while also being open to new experiences.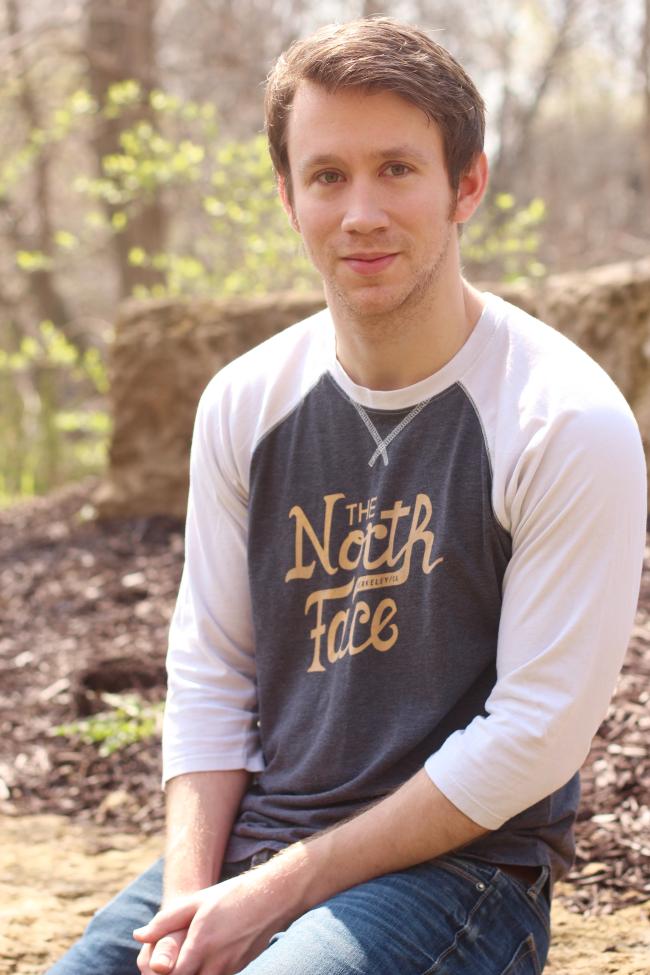 Andrew Rohret
Country: USA
Major: International Business with a minor in History
Year: Sophomore
Hi! My name is Andrew and I will be a Global Ambassador for the next year for you guys. I hope to show you the area and get acquainted with your fellow students and faculty over the next year. Moving from a different country may be difficult but it is a worthwhile experience. When I was in the United States Navy, I travelled to many different countries and even lived in Japan, so I know it can be difficult transitioning to a new place. We, as Global Ambassadors hope to provide incoming students a smooth transition into the Augustana international community.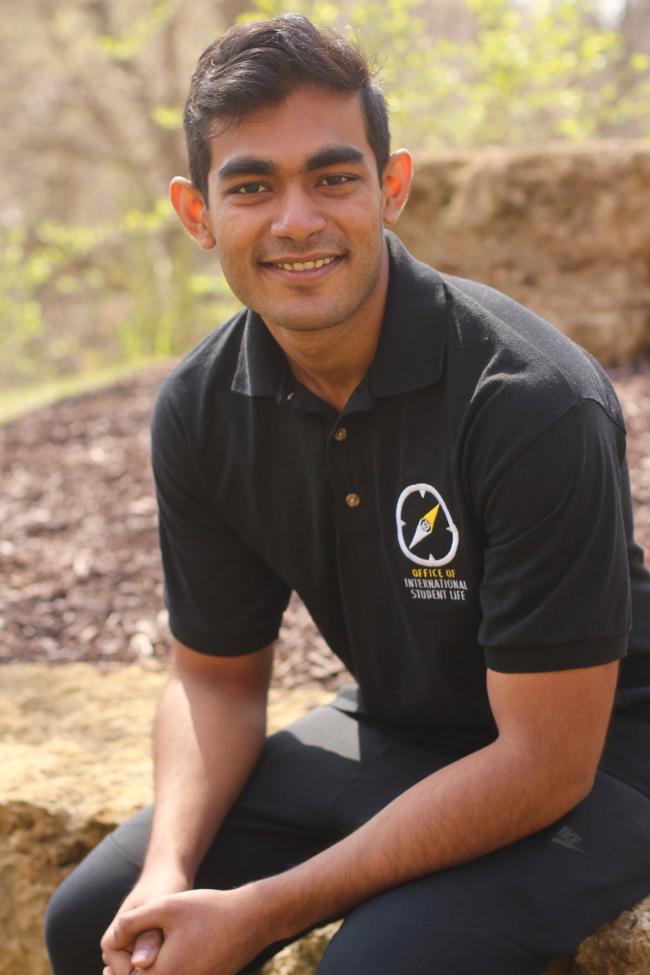 Shemal Sarma
Country: Sri Lanka
Major: Business Finance and Political Science
Year: Senior
Hello everyone, I will be your Global Ambassador for the 2016-2017 year. A little about myself is that I am an explorer which means that I love to be outdoors and look for adventure and try new things. I would love to have a career that would let me travel to different countries and the place I have been too is the Maldives, Malaysia, Singapore, India and South Africa. I am also very passionate about finding out my physical capabilities and strengths, my friends would say that I am addicted to working out but it's my mantra.
In my spare time I love to read novels and if I am interested in a book, I can get lost in adventure and mystery. I am involved with the Augie International Club; the publicity chair in Relay for Life, and the board member for Student Programming Leadership Board for Late Night Programming. I was in the Augustana Rowing team my 1st year and hope to continue row my junior and senior year. I am looking forward to meet people from different parts of the world and share our different experiences.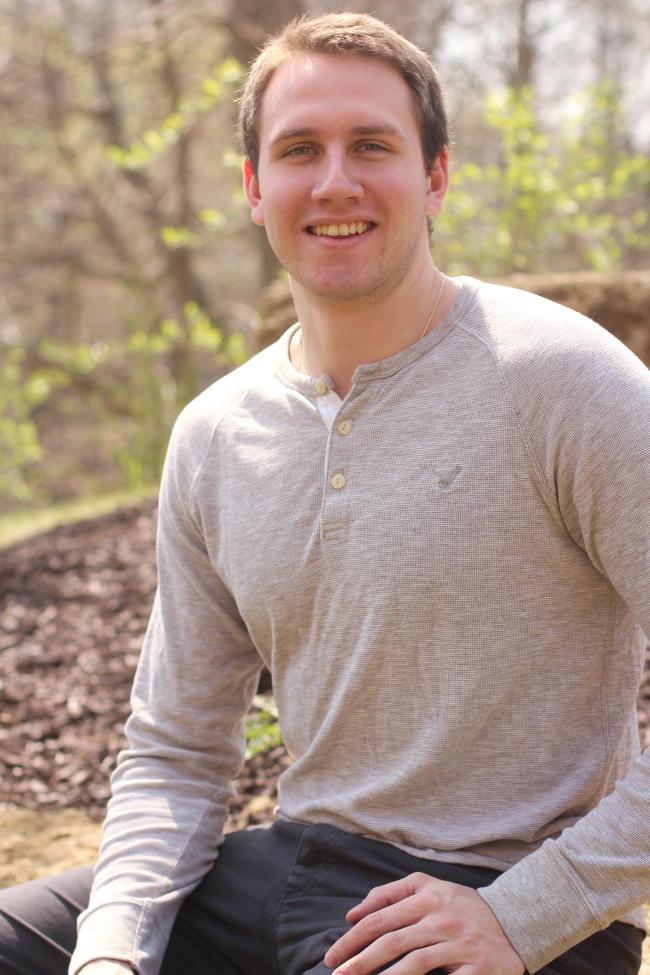 Benjamin Sera
Country: Switzerland
Major: International Business and Economics and minors in Chinese and Psychology
Year: Junior
When I came to Augustana College the Global Ambassadors made my transition to American College smooth and gave me the best experience possible. I want to give the same experience I got to the incoming International students and also meet more people from different cultures. One piece of advice I would give to new students is to get involved in as many things as possible. There are so many clubs and activities available which also makes it possible to try out and learn about new things.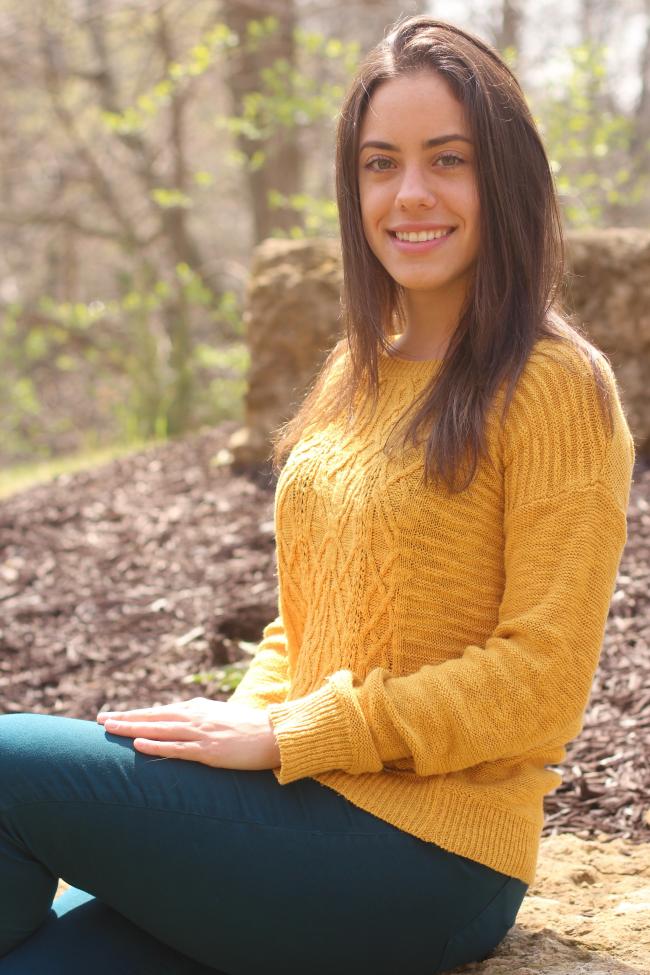 Juliana Silva Pinheiro Do Nascimento
Country: Brazil
Major: Neuroscience and Biology
Year: Sophomore
Hello internationals. I would like to express my excitement for all of you who have chosen Augustana to be part of your life journey from now on. My first year has been truly unforgettable, and I can attribute many of my positive experiences to the Global Ambassadors. I am here to help your transition go as smoothly as possible, listen to any complaints, and do everything – to the best of my abilities – to help you meet your needs.
The key to adapting to this great new world is to engage and participate as much as possible. This is your time to explore any hidden interests and branch out. I am currently a part of the Medical Reserve Corps, Pre-SOMA (a pre-medicine student organization), and Habitat for Humanity. There are many ways to become a part of the Augie Community, as you will soon discover, and the Global Ambassadors will be here to help you through the process. Get excited!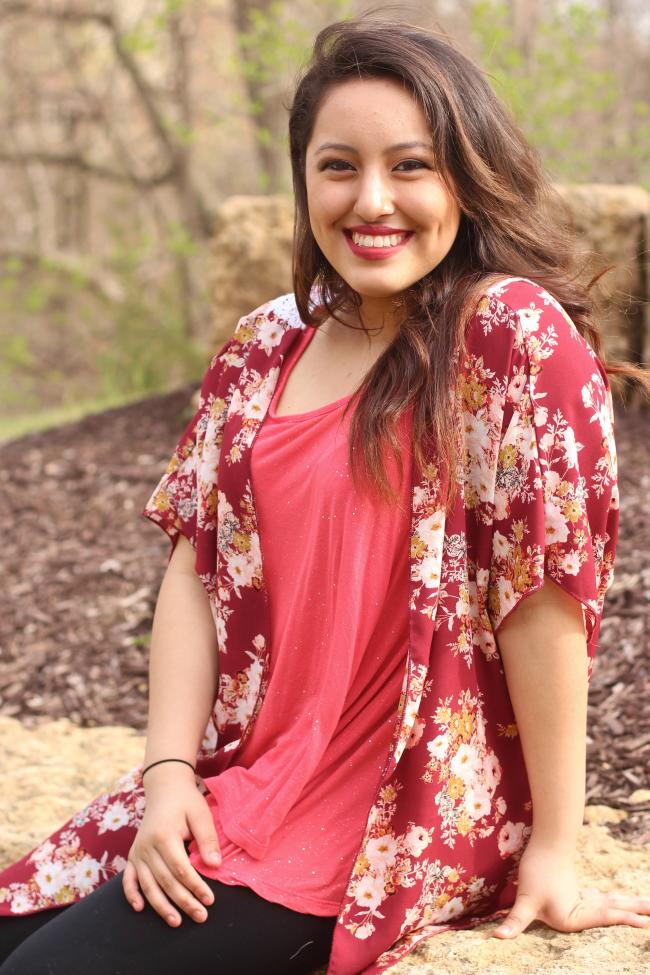 Jhadira Villavicencio
Country: USA / Ecuador
Major: Pre-medicine, Spanish
Year: Sophomore
I am currently majoring in Pre-Medicine and Spanish. I am from Ecuador but grew up in the Chicago suburbs in La Grange. I am a language enthusiast and speak English and Spanish. On campus, I like to be involved and active to help me grow and make friends. I am a part of ACHOO and Lantinos Unidos. I also like to expand my learning experiences outside of campus, which is why I am a part of America Reads and Big Brother Big Sister. In general, I am a very warm and welcoming person who loves to meet new people. I love to help people which is one of the reasons I do a lot of community service. Apart from my busy college life, I love to relax with Netflix, working out, and hanging out with friends. I am looking forward to an exciting sophomore year!