Class of 1968: 50th Reunion
Oct. 5-7, 2018
A message from the Class of 1968 Leadership Team
In October 2013, we celebrated the 45th anniversary of our graduation at Augustana's Homecoming weekend.
That Friday, we gathered for the re-dedication of the refurbished Old Main and then had our reception at House on the Hill. On Saturday, we had our group photo taken in Wallenberg Hall, enjoyed lunch on the Quad, were amazed at the how the football field has been transformed, and really celebrated our friendships at our own dinner gathering at the Abbey.
Those of us who attended had a great time and are in the photo gallery. To our classmates who were not able to attend, we really missed you! Picture yourselves in these photos and plan to attend the 50th!
Leadership Team
Marcia Lutz Blust, John Dahl, Carla Edlefson, Allan (Tony) Ekdale, Kent and Katherine (Anderson) Eklund, Toria Olson Emas, Christine Mathson Holmer, Sherry Esposito Kuehnle, Carol Schersten LaHurd, James Lundeen, Ward Nelson, Jeanne Donstad Olsen, Karen Olson Roloff, Barry Stoughton, Sharon Anderson Telleen, Bill and Pam (Caldwell) Telleen.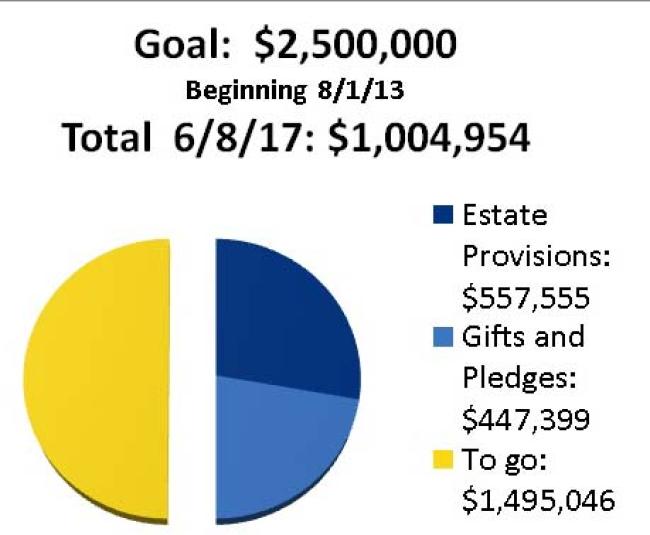 Gift Planning
The funds raised for the 45th reunion gift to the college are now a jump start toward the goal of raising a total of $2.5 million for Augustana's endowment to commemorate the 50th anniversary of our graduation.
The Leadership Team announced at the 45th reunion dinner that part of the $2.5 million gift would be to endow the Presidential Initiatives Fund and to name it for the Class of 1968.
We need to raise at least $500,000 to endow the Class of 1968 Presidential Initiatives Fund. To achieve that goal and to reach the $2.5 million goal, ALL gifts, pledges, and estate provisions to Augustana will count.
Class members should watch their mail and emails for opportunities to contribute and return to this webpage regularly for fundraising updates.
President's Initiative Fund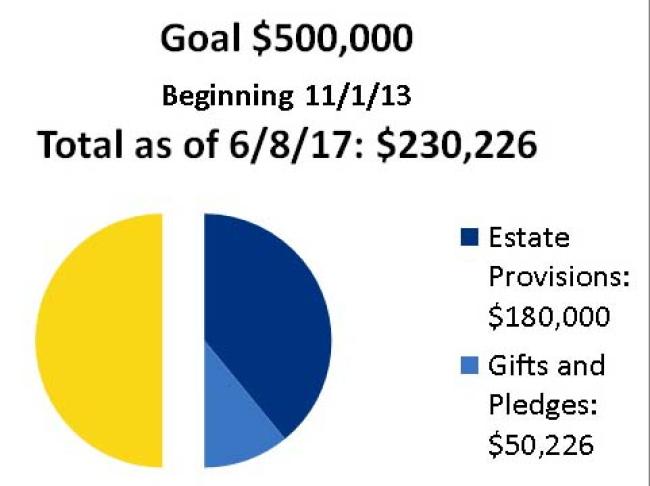 Projects
New program development
Interdisciplinary Film and Media major

Offering new format for presenting ideas
Program to develop high school summer institutes

Varsity men's volleyball
Enhancing existing programs
Communication Sciences and Disorders Masters Program

Self-study to secure accreditation
Current students benefit by 4 + 1 program design
Attractive incentive to recruit new students
More projects from the President's Initiative Fund
Class Photos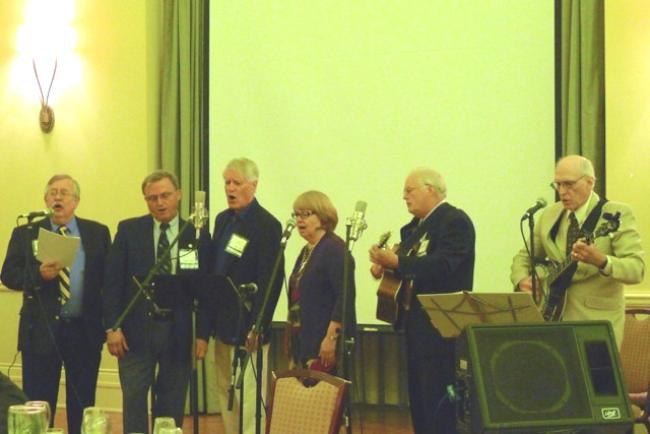 45th Reunion Class Gift
As part of the 45th reunion celebration, the Class of 1968 Leadership Team decided to ask classmates to help raise the money needed to name the Quad Entrance to Old Main. This is where most students enter the building, and the Leadership Team wanted current and future students to know that this entryway is named for the Class of 1968. By the time of the 45th reunion, the Class of 1968 raised over $75,000 for Old Main renovations.
Why I Attend Reunions
"One great thing about these "older" reunions is that there's really little left to prove. We've now lived the largest part of our lives and more or less accomplished what we set out to accomplish. Pressures felt earlier are now gone, and many of us are off following new passions or pathways. The same guys or gals we knew way back when are still there, but the fascination is remembering that and hearing about where they are heading now."
— Bill Lorimer '68 (more)
Why I Give
"Why give money to Augustana? Why would I NOT give money to Augustana?! My formative experiences as an Augie student back in the turbulent 1960's were uplifting and broadening to me in more ways than I can count. At that time, I would not have had sufficient personal resources to get through college without the generous scholarship assistance provided by donations from others who had gone before me. Now, in my long career as a university professor myself, I interact daily with students who struggle with the financial challenges of seeking their own educational dreams. That's why I feel a joyful desire - not a disgruntled obligation - to contribute what little I can to the educational future of those students who are coming along the path after me." 
— Tony Ekdale '68 (more)
Stay in Touch
Go to Class of 1968 Facebook page to keep up with your classmates.